A collaborative project involving scientists and researchers from Queensland, Northern Territory and Western Australia will soon give northern beef producers access to valuable updates on northern pasture phosphorous levels.
Phosphorous levels in pasture are a key driver of performance in northern cattle herds, according to Agri-Science Queensland Beef scientist Desiree Jackson.
Ms Jackson is leading the project to update an important text on phosphorous nutrition that was first published in 1994.
"Phosphorus Nutrition – of beef cattle in northern Australia" has been regarded as the one-stop book on the issue of phosphorus deficiency in northern pastures.
Ms Jackson said phosphorus was a key driver of performance in cattle in northern Australia and studies had shown the benefits of phosphorus supplementation.
"Phosphorus is the second most abundant mineral in the animal's body and it's needed so cattle can cattle can utilize all of the protein and energy in their diet," she said.
"This is particularly important during the wet season when protein and energy levels are at their peak.
"There is widespread deficiency of phosphorus in Northern Australian pastures so phosphorus supplementation should be an integral part of management.
"Incorporated into the book are producer case studies from several locations across the north, clearly demonstrating the benefits of phosphorus supplementation.
"Benefits include increased profitability and productivity of livestock, as well as reduced mortality."
The project, to be finished at the end of this year, will give producers a raft of new, practical information in the updated book.
"The revised edition will not only include the latest Australian research results, but a comprehensive literature review of all the phosphorus research from around the word," Ms Jackson said.
"There are more accurate recommendations of animal phosphorus requirements and details on using simple diet quality sampling techniques to determine when cattle are likely to respond to a phosphorus supplement.
"Wet and dry season supplement strategies for livestock have been updated and there is new information on the primary sources of phosphorus available.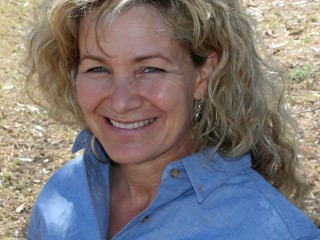 "An important finding is that some Mitchell grass areas once thought to contain adequate phosphorus levels have now been found to be phosphorus-deficient.
"This has significant implications for cattle performance on these pastures.
"All the information is aimed at assisting northern producers to make better-informed phosphorus management decisions.
"This includes decisions about when to feed, and what licks to provide to produce the biggest response in the animal."
The project is funded by Meat and livestock Australia (MLA) and led by the Queensland Department of Employment, Economic Development and Innovation (DEEDI).
The updated book will be released at the end of 2011.
Ms Jackson said in the meantime, while green feed was still available, cattle on phosphorus-deficient diets should be provided with a phosphorus supplement.
"This is crucial if producers wish to capitalize on the high protein and energy levels in the diet," she said.
"If in doubt about the phosphorus status of their cattle, producers can get a simple phosphorus test done in conjunction with a diet quality test to determine whether a supplement is required.
"The revised book will include innovative new ways to deliver phosphorus supplements and will include photos, graphs and case studies."
For more information on phosphorus nutrition contact Désirée Jackson at the Longreach DEEDI office on 07 4650 1223.