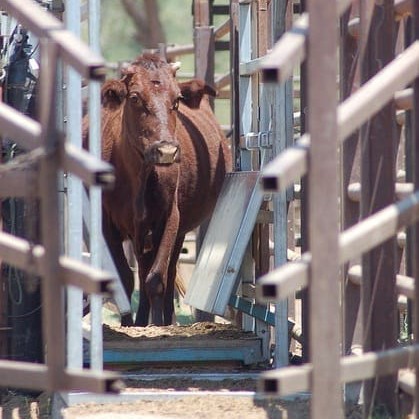 The Cooperative Research Centre for Remote Economic Participation is looking for three cattle stations – one each in northern Western Australia, the Northern Territory and Queensland – to take part in commercial field-trials of its Precision Pastoral Management System.
The PPMS is a decision support system that brings in accurate data of pasture and cattle performance without lifting a finger.
The system combines satellites, pasture modelling and auto-mustering to manage stocking rates, stock monitoring, mustering, pasture yields and landscape quality with fingertip precision across the vast rangeland regions of central and northern Australia, a press release issued this morning says.
"We're looking for three stations willing to take part in a two-year trial of our system under commercial conditions, starting from this year's dry season," explains CRC-REP's project leader Sally Leigo.
Each property will be supplied with a Remote Livestock Management System (RLMS) as well as customised satellite and pasture monitoring, worth over $30,000, which they can keep after the research.
"In return we want their feedback on how well the PPMS works and suggestions for how to improve it and make it easy to operate on any large commercial grazing enterprise," Ms Leigo said.
The PPMS combines remote sensing data, smart software and advanced hardware to predict pasture yields, fine-tune stocking rates, plan mustering and improve returns.
"In previous research undertaken by Ninti-One, the RLMS was developed. That technology enables producers to monitor individual cattle whenever they drink and carry out a range of management actions such as mustering, drafting, monitoring calving rates and fertility, controlling access to feed supplements, and tracking animal growth rates to determine optimum sale times.
"In our current research for the PPMS, we have now added the ability to use remote sensing and pasture modelling to enable producers to maximise cattle production without compromising the pasture," Ms Leigo said.
"Essentially it means that the beef producer will soon have the same sort of fingertip ability to monitor and control their operation as a dairy or beef producer in the high rainfall country – though over a vastly larger area of land."
"Paddocks on cattle stations are diverse and large and cannot be completely viewed from a vehicle window. We think the PPMS can help beef producers to get a complete picture on the paddock's pasture production to compare with the cattle production," she said.