Notice to readers: Beef Central and FutureBeef will explore MSA long distance transport in an upcoming webinar taking place on July 30. More details tomorrow.
WHILE extreme dry conditions in many interior grazing regions of Eastern Australia have precluded their use so far, new Meat Standards Australia protocols approved recently are paving the way for longer transport distances under MSA supply.
Stakeholders say the development will not only substantially enlarge the catchment area for MSA-eligible stock, but will also broaden buyer competition by giving more remote cattlemen access to a wider range of MSA-accredited processors likely to bid on their cattle.
The Australian Agricultural Co was one of the primary lobbyists for MLA to undertake the research leading to the latest transport protocols (see summary of the requirements at bottom of this page).
On its South Galway property in the Channel Country, AA Co was previously 'just sneaking into' the existing transport window, aided by the use of two drivers and prime movers positioned, fully-fuelled at Mitchell, allowing them to deliver to sites like Teys Beenleigh within the MSA allowances.
But for many of AA Co's more distant properties, the time/distance window was just too great.
"While it won't happen this year because of the drought, properties like Headingly, south of Mt Isa, will in future be within supply reach of JBS Rockhampton or Teys Lakes Creek or Biloela for MSA supply," AA Co's chief operating officer Troy Setter told Beef Central.
The opportunity would open-up for more Channel Country properties, and more out of Queensland's northwest, Mr Setter said.
"Equally importantly, for producers in Central Queensland, for example, which may already be able to comfortably supply their nearest MSA processor, the new protocols will allow them to look at other, further distant processors, increasing competition on their cattle," he said.
"They could get a price for MSA out of Beenleigh or Dinmore, for example, rather than relying only on Central Queensland MSA plants."
The new transport window would also provide a lot more 'insurance' in terms of truck breakdowns, road closures or delays on the Toowoomba range, for example.
"Cattle won't fall out of the window so easily, as they have in the past. There have been occasions where loads of cattle have declined 20c/kg in value by falling out of MSA time spec, just because they have been caught up in some road delay somewhere," Mr Setter said.
More broadly, the new MSA transport allowance would potentially provide greater 'reward' for those producers in western regions of Queensland and NSW who had injected more Angus or Charolais genetics into their herds.
"Previously, those genetics changes were being reflected in feeder cattle prices, but not so much on slaughter cattle," he said.
While AA Co has obviously not attempted any MSA supply under the new protocols yet due to the chronic lack of rain on many of the company's western holdings, it would start next year – seasons permitting.
"We're yet to test the waters," Mr Setter said. "It still may be too far from the Barkly Tableland stations, for those big lifts of territory cattle that went into Lakes Creek and Biloela this year. But for others, like Headingly, it looks a very solid prospect for next year, or the year after."
So given a decent season, how many far western AA Co cattle could find their way into an MSA carton, given the new protocol allowances?
"It could add another 15,000 head of steers or heifers, within our company alone," Mr Setter said.
Based on Beef Central's sums, at a 240kg average carcase weight and an average MSA premium of 20c/kg, that could represent a $720,000 yearly advantage to AA Co, alone.
"The good thing is that it puts more quality beef on the market, both within Australia and overseas. Consumers, more broadly, will be able to have more confidence in the beef produced out of Australia. All the statistics show that consumers will buy more product, if it consistently eats well. That's a big win for the industry."
Cameron Daley, from Arrabury Pastoral Co, based in Queensland's far southwest, said while his family's company had been able to access MSA from its more easterly properties located at Condamine and Blackall, distances from the breeding bases at Mt Leonard, Arrabury and Cluny had previously been beyond MSA transport limits.
"The new protocol should open the door for MSA supply for us from the far west. Mt Leonard is only ten hours into Quilpie, and Quilpie to the coast is only 12 hours, so we would be well within range."
"If that 20-30c premium is there, we might be happy to hang them up at 260-280kg as opposed to 330kg, and potentially get away with one less season, and quicker turnover," Mr Daley said.
Genetic changes in the Arrabury herd would also offer attraction to more MSA supply, he said.
Another cattleman with far western holdings, Peter Hughes, also sees big opportunities under the new MSA transport protocol.
"Basically with MSA in the past, there has been so many good, well-finished cattle locked out of the program because of transport distance," Mr Hughes said.
Georgina Pastoral Co's Caldervale station near Tambo is already within range of MSA supply, and typically rates well on MSA compliance rates. But it is for other company properties like Keeroongooloo in the Channel Country where future opportunities lie – particularly as the company has invested heavily recently in Ultrablack (tropically-adapted Angus) genetics.
"Another factor is that many of the cattle that are fattened in the channel country, are already very familiar with transport, having had long rides from breeding properties in other areas," Mr Hughes said.
Research dishes up some surprises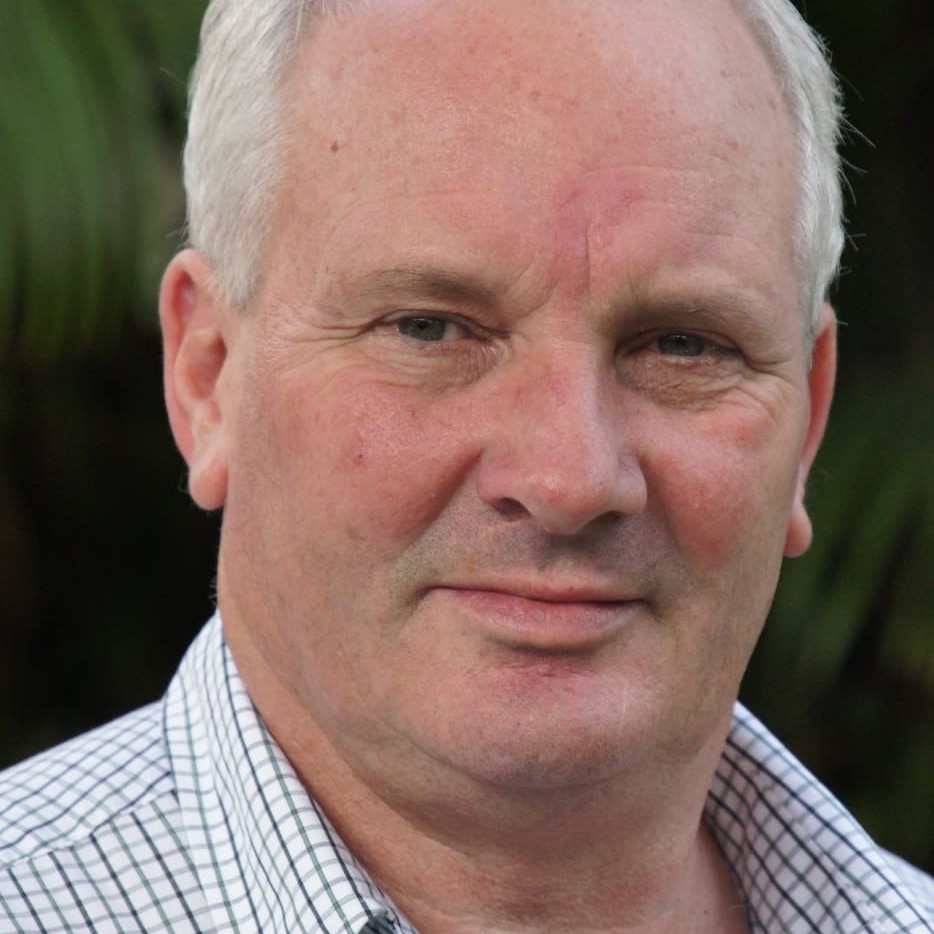 Research project leader Rod Polkinghorne explained the design of the project and the key outcomes from the trial work to a group of stakeholders attending a briefing in Brisbane last month.
The 'real world' project was designed to transport groups of cattle (minimum 20 head per treatment), for 12, 24 or 36 hour durations, with a second component adding a 12-hour spelling phase on top of the 12+12 hour group.
Various properties were involved, representing different breed types (0-100pc Indicus) and regions. Weather conditions were ideal.
By using two double deck 40-foot trailers supplied by project collaborator, Fraser's Transport, all four permutations could be loaded on the same truck, by hitching and unhitching trailers. Some exited after 12 or 24 hours, and others after 36 hours. The project was designed so all the cattle could be killed at the same time, at the same plant (JBS Dinmore).
Blood and urine samples were taken at slaughter, as well as carcase traits and pH.
"PH. was one we worried about, and thought that may well be an indicator of stress, but while there was some variance within groups, when comparing the 12-hour group with the 24 and 36-hour group, there was absolutely no significant difference," Mr Polkinghorne said.
"Meat colour tended to be high from one particular property, but again, no statistical difference whatsoever was seen between the 12, 24 or 36 hour groups," he said.
Within the blood parameters, used as indicators of metabolic stress, again there were some individual cattle showing stress, but it had no statistical significance across the trucking treatment.
Those results presented an interesting package, even before the project got to eat the meat.
Standard MSA consumer tasting was used to produce MQ4 eating quality scores, and yet again, the results showed that while there was a wide range present among the 343 cattle involved in the trial, there was no statistical difference between the transport groups.
Warner Bratzler shear-force testing showed a similar result – absolutely no difference whatsoever.
"The bottom line was that transport distance and time had absolutely zero impact on eating quality, live animal, carcase, blood, urine or objective traits. It was a surprise, but it is certainly a scientifically robust answer," Mr Polkinghorne said.
"Equally, the 12-hour rest break in this case certainly made no difference on performance. There were big differences seen in MSA compliance between cattle, but that was due to pre-loading factors on specific properties – it certainly wasn't the trucking that did it."
"That result highlighted yet again that that management period prior to trucking – and probably weeks before – is actually very important to MSA performance," Mr Polkinghorne said.
While the resting period aspect goes against anecdotal reports from some lotfeeders, processors and producers, the result was consistent with earlier work done by Drewe Ferguson on store cattle, which also showed no difference, he said.
"We think it is too early to go straight out and say there is definitely no benefit in spelling," Mr Polkinghorne said.
"When you see things, you see them for a reason, so it may be that more research is needed in this area, perhaps out to 24-hour spells. It's something we'd like to probe a little deeper."
Beef Central first broke the news of developments surrounding the new long-distance transport MSA protocols in articles back in March and April. Click here to view a sample.
Summary of the new MSA transport protocol:
The new protocol will enable cattle to spend an extended period (up to 48 hours) between the property of dispatch and the abattoir providing the following requirements are met:
The total truck transport time from property dispatch to arrival at the abattoir is not to exceed 36 hours
Up to a 12 hour rest period can occur during this 36 hour period,
If a 12 hour rest period is taken then the maximum time cattle can spend on a truck is 24 hours.
Most cattle in Australia are trucked less than 12 hours to slaughter, although much of the extensive northern pastoral region requires longer transport periods. Whilst it is theoretically possible to transport cattle up to 48h before slaughter and still be eligible for MSA under the "day after dispatch" standard, this would exceed the 36 hour maximum 'water deprivation time' recommended for cattle in Australia. When practical considerations (i.e. loading during daylight, abattoir operating times, AQIS regulations and the general industry practice of up to 12 hours in lairage at the abattoir prior to slaughter) are taken into account, the maximum transport duration would be between 24 and 36 hours, followed by up to 12 hours rest during lairage where cattle have access to water.