THE huge surge seen earlier in help-desk inquiries over new Livestock Production Assurance NVD requirements appears to have passed.
Six weeks ago, heavy demand for assistance over access to the latest version National Vendor Declaration form books saw MLA's call centre being inundated, recording single-day inquiries from up to 3000 producers across Australia, looking to get help with and order new NVD books.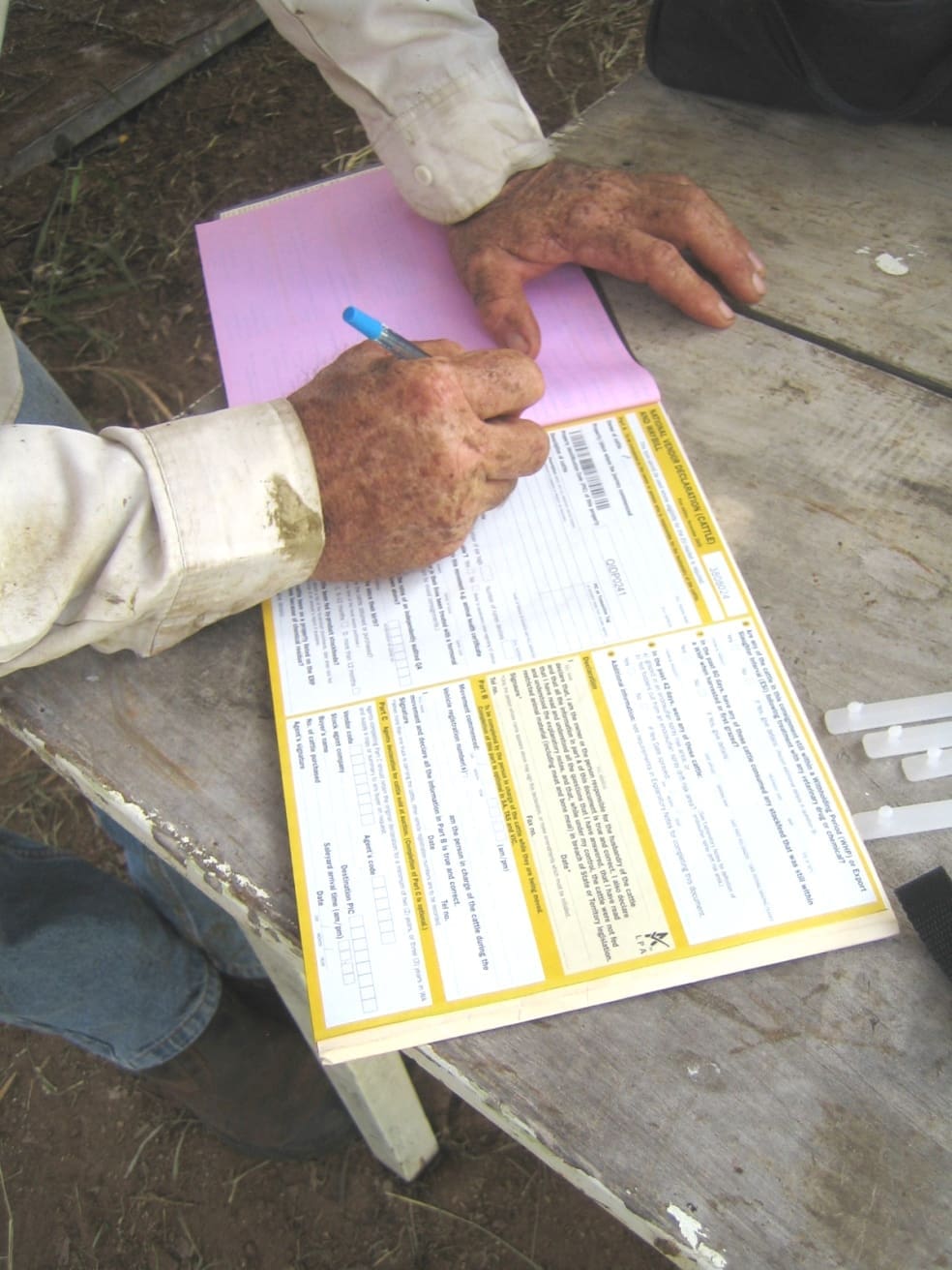 The huge spike in inquiries, sparked by changes in requirements by most export beef processors over the preceding six months, temporarily overwhelmed the system and left some producers frustrated over access.
In response, MLA tripled staffing levels on the NVD help desk operating line, and as of last week, delays were described to Beef Central as 'either non-existent, or certainly no longer than five minutes at busy times of day.'
Safemeat chairman Ross Keane recognised the frustration for some producers in the delays, at the time, but appealed for stakeholders to be patient. In urgent cases, he suggested producers could ask their agent to access an electronic version of the NVD form on the web.
Despite a series of widely-publicised warnings over the NVD changes last year through general media as well as producer, agency, processor and saleyards networks, some producers were still caught off-guard.
Most large Australian processors issued statements during the back half of last year warning livestock suppliers that they would only accept cattle on the latest version of the NVD form in 2015. Some processors, including JBS and TFI, applied a deadline of January 1 for that process, while others, including Teys Australia, set their deadline from March 1.
Still others, including Queensland's Nolan Meats and Monbeef in Victoria, gave suppliers about three months' notice, with a deadline set for 1 July or 1 August last year.
The recent changes made over NVDs have been driven specifically by export customer requirements. Certain export markets including China, Saudi Arabia, Russia and Taiwan now have very specific requirements over HGP declarations, that could not be adequately managed under older forms of the NVD.
Time to refresh knowledge via guidebook
Meanwhile, producers are being advised that it may be opportune to take a look at the newly updated Livestock Production Assurance program guidebook.
"I'd encourage all producers to read the detail of the guidebook, which outlines the key requirements of the LPA program," LPA advisory committee chairman Kevin Roberts said.
"It also serves as a practical guide to implement and demonstrate compliance with the current LPA rules and standards," he said.
The 28-page guidebook outlines everything a producer needs to do on-farm to meet LPA guidelines.
"When you tick the box on your LPA National Vendor Declaration form you are guaranteeing your on-farm practices meet LPA requirements. Your tick must be backed up by accurate farm records," Mr Roberts said.
"While some producers may have to introduce management systems to ensure they comply with these practices, others will be doing this as a part of their existing system. Either way the guidebook is a useful resource to help achieve this."
LPA is the Australian livestock industry's on-farm food safety program. Introduced in 2004 it meets the stringent requirements of our export markets, providing an assurance of the safety of the red meat grown on Australian farms.
The majority of meat processors require livestock to be sourced from LPA-accredited properties and more than 210,000 Property Identification Codes are currently LPA-accredited.