WIDER and better use of artificial insemination to improve the genetics of Australia's northern beef herds has the potential to improve profitability and create opportunities for Australian breeders in the global genetics market.
This is one of the key findings by Queensland beef producer and 2013 Nuffield Scholar Kara Knudsen, whose report Accelerating genetic progress in North Australian beef herds has recently been released.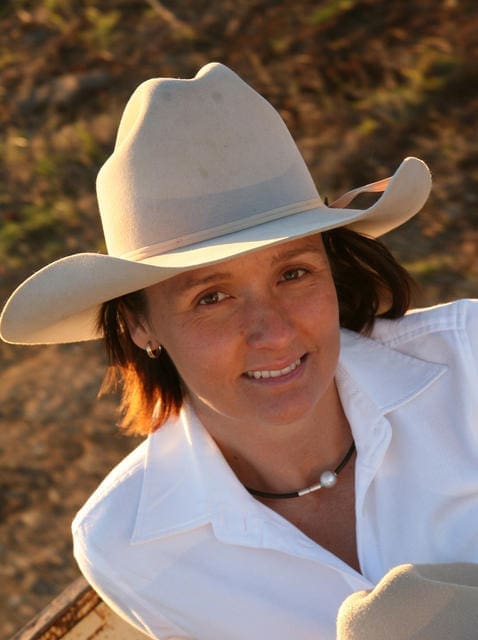 Mrs Knudsen's scholarship was sponsored by Meat & Livestock Australia.
Slow genetic progress in the majority of northern cattle herds and the need to increase profitability prompted Mrs Knudsen to study fixed time AI, embryo transfer, and ultrasound techniques and services that can be replicated in large herds.
Fixed-time AI involves manipulating hormone levels so all females in the herd ovulate at the same time to enable insemination within a set window of time.
Mrs Knudsen found FTAI is economically viable under certain circumstances for most commercial producers, and the benefits can accrue quickly over time.
"The current emphasis in Australia is FTAI in heifers. However, heifers represent only 30 percent of a breeding herd, and have a lower calving rate as they are on their first calf," Mrs Knudsen said.
"Adding a proportion of cows to the producer's FTAI program can increase the rate of genetic progression considerably."
Mrs Knudsen found well managed herds that have practices in place to manage body condition, nutrition, disease and mating intervals are well placed to progress to assisted reproductive technology.
However, producers in northern Australia needed support to adopt the technology, and skills and expertise in the field need to be built.
"In order to lift the standard of technicians in both AI and ET and to protect producers using assisted reproduction, a recognised qualification that requires assessment could be used," Mrs Knudsen said.
"There is an existing AI accreditation, however it is not widely recognised in Northern Australia."
Estimated Breeding Values
Mrs Knudsen's research also found using Estimated Breeding Values to select genetics backed by sound performance needed to be used more to further genetic progression and make the best use of AI.
With Northern Australia subject to climatic conditions similar to many beef producing nations including South America, parts of Africa, and temperate areas of North America and Europe, Mrs Knudsen said there was huge potential to increase exports of our beef cattle genetics.
"The sale of genetics through semen and embryos, both domestically and for export, has been largely overlooked by Australian seedstock producers. Embryos in particular have potential to be exported as they are much easier to transport disease free," she said.
"The genetics market in Australia is fragmented and for the most part, seedstock producers are left to fend for themselves in relation to navigating the many pitfalls associated with exporting genetics.
"A concerted effort must be made to gain access to a growing demand for beef genetics by creating overseas demand for Australian genetics and secondly by assisting exporters to gain access to these markets."
Ms Knudsen and her husband Darcy run 800 Santa Gertrudis breeders on their Mundubbera property, and have a further 33,200 hectares of Mitchell/Downs country at Hughenden, with up to 4000 head run mostly as a trading operation.
They first started using FTAI in their business in 2009.
"There's no doubt that if we can improve genetics we can improve our bottom lines – the cost of genetics is expensive and producers need to be getting better value out of their purchases," Mrs Knudsen said.
MLA sponsors a scholarship each year through Nuffield Australia, which provides opportunities to Australian primary producers and managers to travel the globe investigating a research topic important to them and Australian agriculture. Scholars are provided with a $30,000 bursary to embark on a 16-week program consisting of both group and individual travel over a two-year period.
Click here to download Kara Knudsen's full report.
Source: MLA