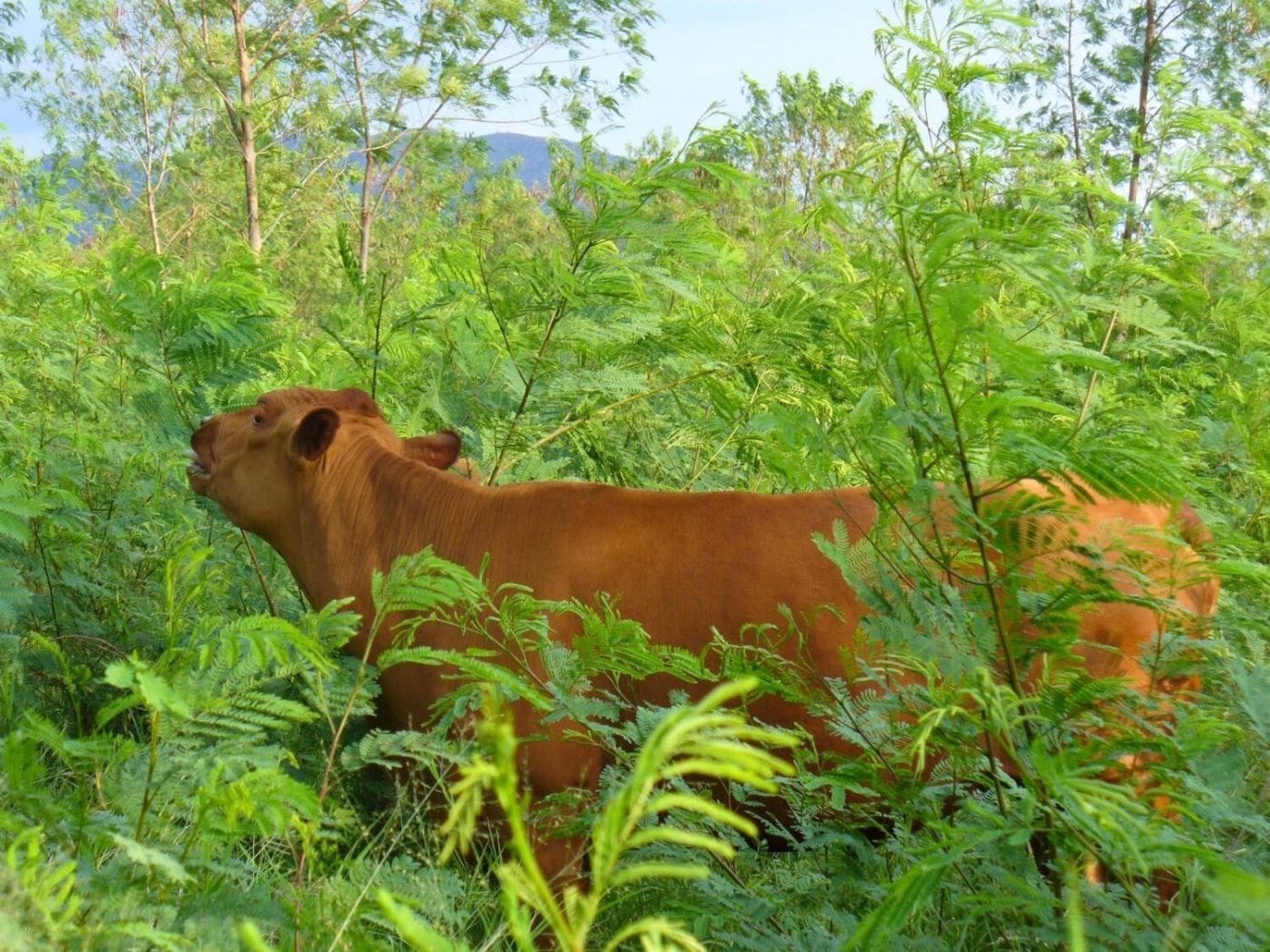 THE increasing use of the tree legume Leucaena in northern Australia's beef production systems will be showcased next week when the 2018 International Leucaena Conference is held in Queensland from 29 October to 3 November.
Supported by Meat & Livestock Australia (MLA), The University of Queensland (UQ), the Australian Centre for International Agricultural Research, some private donors, and The Leucaena Network, the conference will comprise a three-day field trip to some of Queensland's most successful large-scale Leucaena growers, followed by a two and a half day conference at UQ's St Lucia Campus, Brisbane. The event will then conclude with a dedicated beef producers' forum on the final morning.
MLA Project Manager – Research & Development Grassfed Beef, Dr Nigel Tomkins, said the conference will bring together both Australia's and the world's most experienced scientists, extension workers and livestock producers to share their knowledge of Leucaena.
"Over the past three decades, scientists and producers have greatly increased their knowledge of Leucaena, resulting in new plantings that have grown almost exponentially over time," UQ's Dr Max Shelton said.
"As a consequence, there is demand for improved knowledge of the latest varieties, recommended management practices, feeding systems and potential to turn off high value beef with a lower carbon footprint.
"Leucaena based finishing systems are capable of turning off high quality grassfed cattle, but it is also an excellent dry season and drought fodder. Given the drought over much of eastern Australia, the conference is certainly timely."
Dr Tomkins said delegates will hear about a new hypothesis regarding how cattle could manage high Leucaena diets without the need to use the current rumen inoculum.  This is a controversial issue, but new research results from Indonesia have implications for Australian producers.
MLA's most recent investment in a sterile Leucaena breeding program through the MLA Donor Company will also be one of the topics discussed, and represents a partnership between MLA, UQ and the Western Australian Department of Primary Industries and Regional Development to directly address an industry issue.
"Delegates will also gain an appreciation for the value of Leucaena in mitigating methane emissions, and sequestering carbon," Dr Tomkins said.
"This is especially important and topical with the recent release of the latest report on global warming from the United Nations Intergovernmental Panel on Climate Change (IPCC) and MLA's initiative to identify pathways for Australia's red meat sector to become carbon neutral by 2030.
"The conference provides an invaluable opportunity to network and share information and experiences with delegates from around the world. The Latin American delegates are particularly keen to foster collaborative relationships with Australia."
Source: MLA. For more information and to register for the conference visit the website: https://leucaenaconference2018.org/