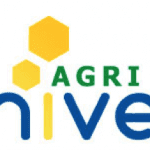 Cattle producers can win some great prizes while also helping to devise strategies to improve on-farm profitability issues in an innovative prize competition now underway.
Longreach district grazier and founder of the online Agrihive community James Walker has developed the national competition to draw attention to declining terms of trade issues for Australian cattle producers and to encourage a greater industry wide focus on what can be done by producers to command higher profits inside the farm gate.
Producers are being invited to read a hypothetical but representative case study that reflects the last seven years of a family grazing operation, and then to contribute to a short survey.
In doing so Mr Walker hopes they can also reflect on, analyse and benchmark their own business performance and circumstances.
The 'Kidworth' case study which has been constructed by the Australian Farm Institute along with several producers and has been audited by respected regional and national accountancy firms, is a drought-affected Australian beef cattle enterprise.
After a run of exceptional seasons and a period of good performance the business is completely stressed due to insufficient rainfall during one of Northern Australia's worst droughts.
The case study has been constructed as an easy to follow professional guide to making improvements to all cattle businesses.
It is designed to create heightened awareness on questions such as
What is under the ability of producers to control?
What is not under the ability of producers to control?
What is up for negotiation to command more profits?
A key question in the competition will be: "With the major influencing factor rainfall out of control of the business, what would make our investment more secure enabling us to protect our asset?"
Having engaged Roger Stone on the case study, it is anticipated some opportunities will come from structuring some climatic management principles also. However we will be comparing bank interest rates and exploring equity levels also.
Producers who participate will be in the running for great prizes including one of three pallets of Olssons Lick Blocks, fencing products, holidays, signed football jerseys, advertising on Beef Central and many other great prizes which are being posted with the competition and can be viewed by clicking here.
"The Kidworth case study, named after Tom Brinkworth and Sir Sidney Kidman, will allow the beef industry to compare and reflect on their own businesses and benchmark it to reveal opportunities," Mr Walker said.
"In conjunction we will be profiling business strategies and innovations to participants during the course of the competition; as an innovative approach to building wealth and transforming strategic management on farm and in farm offices".
Mr Walker says this is part of a strategy to increase terms of trade by $50, 000 per year for each Australian farming business.
Mr Walker said he hoped the case study competition will be a focal point to initiate change and improvement for the beef industry.
For more details on the case study and how to enter the competition visit the agrihive web page here