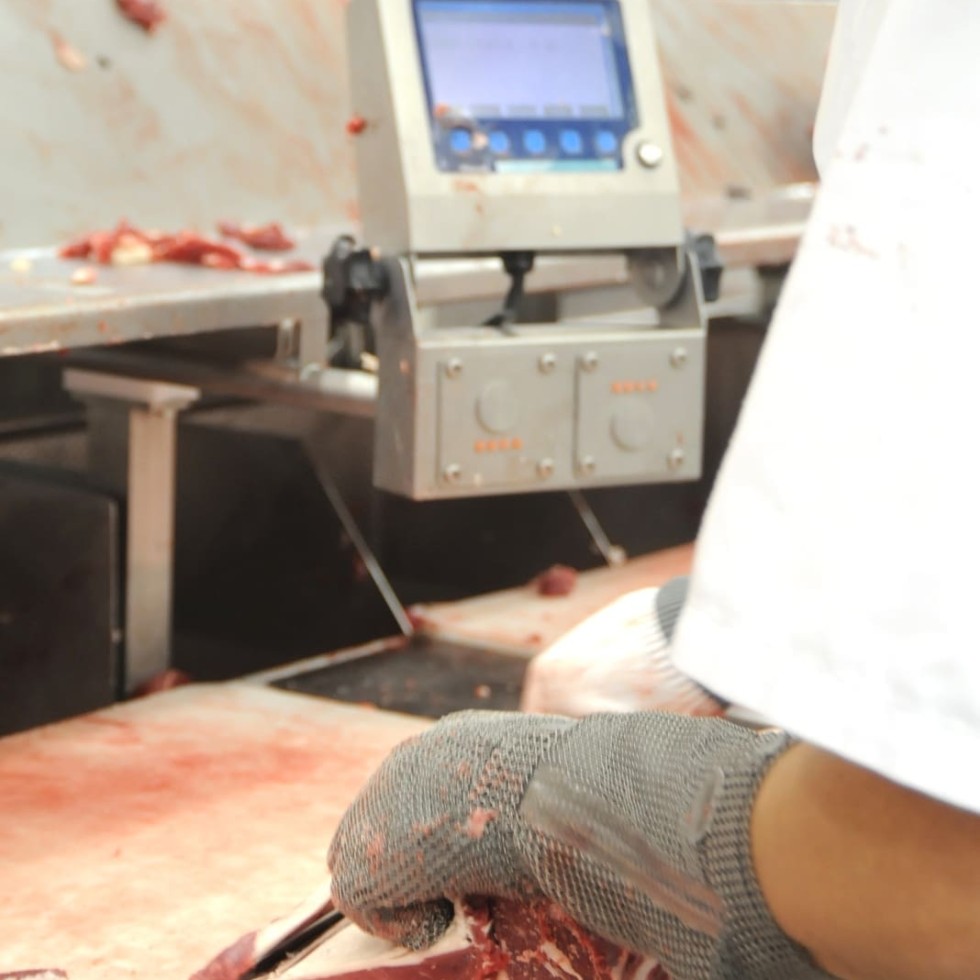 The Eastern States beef kill completed Friday shot to its highest level this year, and the biggest number since May 2011 when processors were furiously killing cattle to make up for earlier flood and rain disruptions.
The National Livestock Reporting Service logged an Eastern States kill for last week of 143,070 head, a 1.6 percent rise on what was already a high rate of slaughter a week earlier.
The widespread and prolonged dry conditions across parts of Eastern Australia was the main influence, together with the approaching end of 2012 slaughter operations for many processors, and the normal seasonal turnoff increase in southern Australia.
In a state-by-state breakdown:
Queensland's beef kill rose 2pc on a week earlier, and 7pc on this time last year, to reach 75,383 head. Part of that was driven by increased female throughput, drifting above 32pc of the total throughput for one of the few occasions this year.
The NSW female kill was even higher, at +42pc out of a total of 33,605 head, a sure sign of dry conditions having an impact. The total kill number was 4pc higher than this week a year ago
Victoria's kill reached 21,484 head as spring seasonal turnoff continued to grow, up 3pc on a week earlier and 5pc on last year
South Australia broke even on a week earlier logging a tally of 8290 head, while
Tasmania was +6pc for the week at 4308 head.
Large Queensland processors spoken to yesterday again commented on the heavy flow of slaughter cattle coming forward.
"It seems everyone is running at pretty close to capacity. If we'd wanted to, we could have killed half as many cattle again last week," one large multi-site processor said in referencing supply availability, "but the export demand just doesn't warrant it."
Some, but not all, Queensland processors have adjusted grids in the past seven days, with one large operator dropping 10c/kg on most lines, for southeast Queensland slaughter, as a result of the supply load. Others are likely to follow suit, in the absence of widespread rain.
The recent heavy flow of cattle into Darling Downs feedlots is another indicator of the state of the season in some areas.
SEQ grid prices quoted to Beef Central yesterday ranged from 325c-335/kg for four-tooth ox, 335c-340c/kg for milk/two tooth heavy steer, 295c-315c on best heavy cow. MSA grassfed steer are around 355c-360c, still attracting a relative premium because of the amount of 'heavy meat' in the wholesale system at present.
If anything, the grid price distinction between good cows and heavy steers has narrowed again, largely in response to strong demand for grinding meat out of the US (see last week's Beef Central story, "US 90CL price hits record high").
Depending on the processor, the split between cow and steer is only 20-30c, suggesting two things: no 'huge premium' available for quality cuts normally directed into Japan/Korea, and the relative strength in manufacturing beef for burgers. Cow prices have been pretty resilient all year, with good quality saleyards cows making into the 150s for much of 2012.
Another factor has to do with freezing versus chilling capacity at typical export plants in Queensland. As weekly female kill records show, there's been a lot of steer killed in recent months, much of which ends up in the chiller room, rather than the freezer.
But many plants have a limit on how much meat the can hold in chilled form, and at some point, cow comes into the equation more strongly, purely because it (largely) is stored in the freezer room, and not the chiller. The balance between freezer and chiller type cattle can have a bearing on some plant's buying patterns, at certain times.
Grid prices at some southern Australian plants have also come back another 5c/kg in the past week, in response to heavier supply.
In saleyards activity this week, NLRS reported that Toowoomba's throughput was steady, with medium yearling C3 heifers slipping 4¢/kg on average to make 176¢, while heavy C4 grown steers averaged 178¢/kg. Heavy D3 cows sold 2c cheaper on 136¢/kg.
Numbers at Tamworth were lower with the majority of the yarding consisting of young cattle. Medium weight C2 vealer heifers sold from 165¢ to 192¢, while heavy C3 grown steers sold from 164¢ to 180¢/kg and heavy D4 cows topped at 145¢ to average 140¢/kg.
Consignments at Wagga increased substantially as the dry spring weather continues. Light yearling heifers to slaughter sold from 142¢ to 195¢ while heavy grown C3 steers were back 4¢ on 166¢. Medium D3 cows slipped 6¢ on 121¢, while heavy D4 lines sold 8¢ cheaper on 129¢/kg.
By close of business yesterday, the Eastern Young Cattle Indicator was back another 4.25¢ on 334.75¢/kg.
Overseas markets:
Imported beef prices continued to climb in the US last week as supplies in the spot market remained relatively tight.
Some market participants looking to find loads in the spot market were finding supplies very short, Steiner Consulting reported in its weekly summary. This was despite a sharp increase in the supply of Australian beef coming to the US as well as more beef from New Zealand, Uruguay and Mexico.
So far, the market was finding that the recent increase in imported beef supplies has not offset the shortage in the domestic market.