LIGHT weekend rainfall across parts of NSW and southern Queensland has had negligible effect on cattle supply or pricing this week.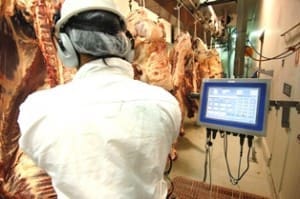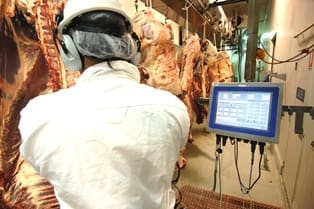 Processor grids in both states remained largely unchanged today, with little or no disruptions reported by processors due to weather. Further south, some modest grid rises were seen in South Australia and Victoria.
With most falls to Sunday reported as 25-50mm or less, the extent of rain was not enough to force consignment cancellations or postponements this week.
Processors this morning said while buyers' phones had gone quiet for a few days towards the end of last week as some producers monitored the outcome from the weather event, by Monday that had changed again. Most Queensland processors spoken to today said they had adequate cattle in front of them for coming weeks, as drought turnoff continues unabated.
Grid prices offered by southern Queensland processors this week have four-tooth export-weight grassfed steer worth 480-485c and heavy cows 410-415c/kg from competitive processors. A northern NSW export processor has offers out this week for slaughter week commencing 3 September of 400c/kg on heavy cows and 460c/kg on four-tooth steers.
Grainfed outlook
With record numbers involved in grainfed programs across Australia reflected in the latest June quarterly survey released last week, and feedlots evidently remaining near capacity, some warning signs have emerged from processors about export weight cattle not locked into forward contracts.
Several plants have apparently withdrawn forward pricing offers on 100-day grainfed cattle this week, suggesting they are close to their limits on forward-priced numbers.
Cattle entering feedlots this week for 100-day programs will exit just before Christmas, and one large grainfed processor said owners with cattle on feed should be careful that they did not come 'unstuck' with non-committed cattle around that time, given the numbers currently in the system.
He said his company was currently 'comfortably positioned' for forward grainfed export cattle for later this year.
Among those Queensland processors offering forward price on 100-day cattle, offers are currently around 555-560c/kg for December delivery.
That's a long way from 515c for 100-day cattle being killed this week in the same plant, that were forward-bought back in late May. It's a $157/head advantage over the past three months, but in parallel, feedgrain and ration prices have shot to stratospheric levels over the same period, wiping out any profit upside. See last week's 100-day grainfed trading budget for more on that.
One processor said he had fielded plenty of inquiries lately from producers looking for an indicative forward price to do some sums, but given current ration prices, most were electing to sell them now as feeders, rather than attempt to feed them on.
Another factor could be lighter cattle brought earlier on price, that would reach export market weights in coming months, having spent considerably longer than 100 days on feed, Beef Central was told.
Another contact said the demand for grainfeds close to Christmas plant closures would depend largely on whether there was a widespread seasonal break. A decent spring break would see grassfed slaughter cattle supply rapidly decline, meaning grainfed steers would be well-accommodated. But if conditions should stay as dry as they currently are, with heavy inflows of grassfed cattle continuing, processor demand for any uncommitted grainfed cattle could suffer, he said.
"Feeding any cattle that don't have a forward price commitment is always risky, and that will apply at the end of the year as much as ever," he said.
Another large grainfed processor said while current feedlot activity still appeared to be close to record levels, he did not think oversupply of uncommitted 100-day cattle was a particular risk later in the year, because a lot of additional cattle currently on feed comprised less desirable cattle simply being fed for weight.
"There's no doubt that feedlots are still close to full, but there's a lot of out-of-spec type feeding going on, including cows and older, plainer steers for weight. Gradually growing longfed Wagyu numbers also make the numbers on feed figures perhaps look more extreme than what they actually are," he said.
Some speculation is also emerging about early plant closures later this year, if there is any sort of seasonal break during spring/early summer, which would see slaughter cattle numbers rapidly dry-up. But conversely, if it stays dry and the current high numbers keep coming, they may elect to operate right through Christmas break to meet demand.
Weekly kill numbers
The NLRS has reported a seven-day Eastern states kill to Friday of 142,033 head, up 3pc from the week before. All states were higher, except Victoria.
Queensland's kill reached 74,982 head, up 6pc on the week before when a Brisbane show holiday reduced activity in the state's southeast corner. NSW was 4pc higher at 45,251 head, while Victoria eased 8pc to just short of 23,000 head. South Australia processed 5056 head for the week, up 6pc, while Tasmania rose 1pc to 4356 head.