YAWNING contrasts in grid pricing between processor offers in Queensland and southern regions like South Australia have been luring large numbers of slaughter cattle south in the past few weeks.
As stock camps get underway in earnest after Easter in extensive cattle areas of Australia, cattle out of the southern regions of the Channel Country and Central Australia around Alice Springs, and even the fringes of the Barkly and VRD, are finding big price incentives to direct consignments south, rather than east back into Queensland and northern NSW.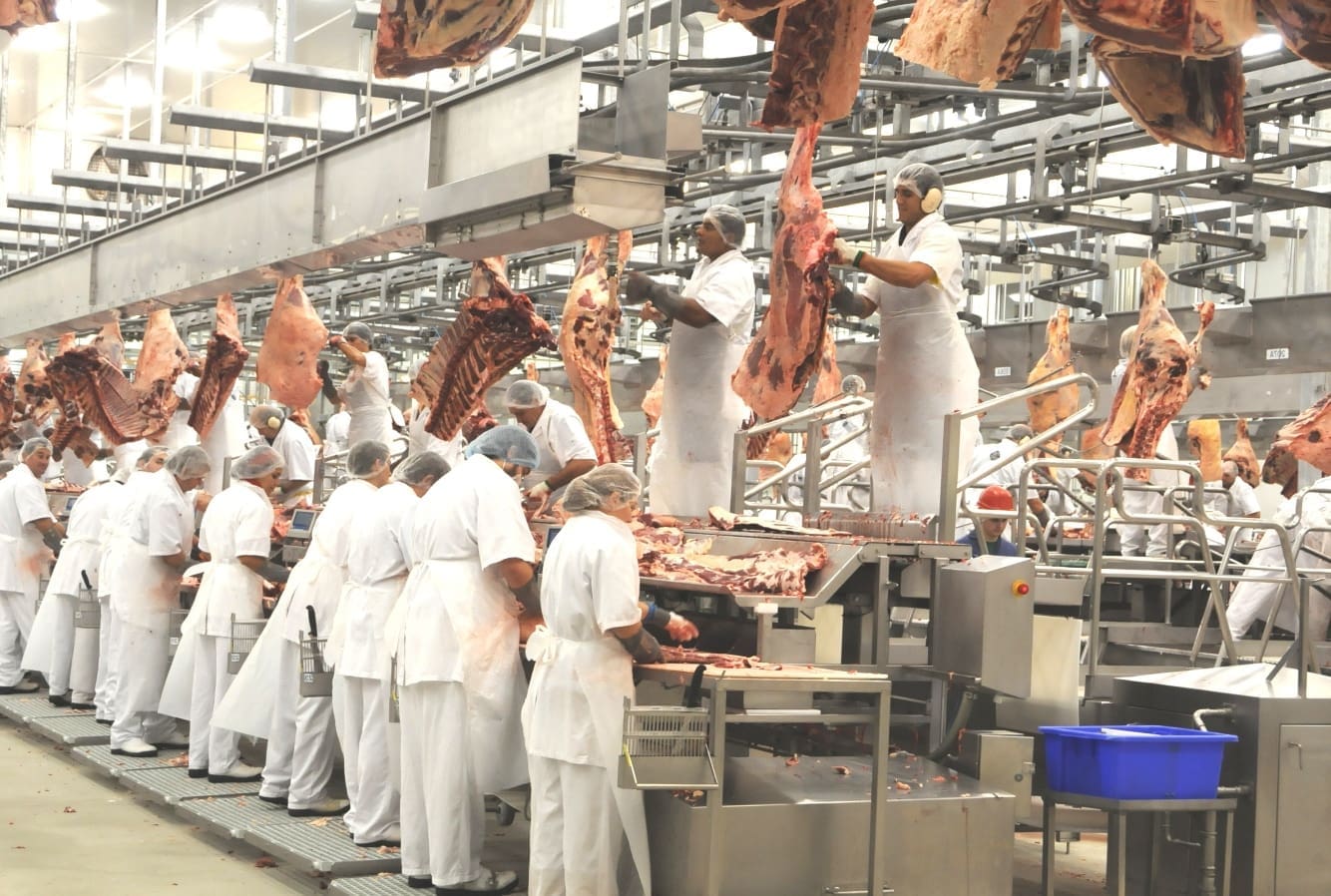 Beef Central has examined grids offered this week in both regions, and the price gap at present is as much as 55-60c/kg in favour of plants in South Australia.
That's worth as much as $180-$200 on a typical 330kg grassfed four-tooth heavy steer, before the freight consideration. While freight is expensive, regardless of direction given the distances involved, its often a toss-up between transport cost into South Australia or Queensland for producers in Central Australia.
Market-leading Queensland processors pulled their grids back another 10c/kg on Wednesday/Thursday last week, leaving best current offers on four-tooth grassfed steer at 510c/kg, and heavy cow at 455c. That follows a similar 10c decline a week or two earlier.
Compare this with South Australian grid offers on the same animal this week of 565c, and in places higher.
While it's not at all uncommon at this time of year for southern processors to hold the whip-hand in price advantage for cattle in this 'either/or' supply area from the channel country west, the trend looks particularly pronounced this year. Generally by the end of March, though, the cycle starts to turn in Queensland's favour, but this year southern markets have remained incredibly dear.
Queensland grids currently reflect the fact that there are some numbers coming forward for slaughter in coming weeks as the winter cycle starts to take effect, with bookings looking reasonably sound through the rest of May. May is normally a good turnoff month in Queensland anyway, as country starts to go off.
In the south, it's a different supply story, though. Victoria's kill this week is still 35pc behind this time last year, while South Australia is negative 16pc, year-on-year.
Victorian processors are starved of slaughter cattle at present, with clear evidence of operators like O'Connors, Throsby and others buying stock at Dalby, Roma and elsewhere on the Darling Downs again this week. Ad freight back to Packanham, and it makes those Queensland purchases very expensive, by the time they reach the kill floor.
"All of the southern cow processors north of the Victorian border are still going hard this year, whereas normally by now they have backed off," one Queensland market observer said this week.
A big factor in Victoria's cattle 'vacuum' is the absence of dairy cows this year, which were shed-off earlier in vast numbers as the dairy milk price crisis set-in. That's left a big hole to fill for manufacturing meat this year.
"Maybe this is a sign of things to come – southern processors shopping for cattle this late into the year might become the norm," a market observer said.
All that's kept southern grids strongly higher than Queensland's, and its clear that already there has been large flows of cattle out of Central Australia into plants like Naracoorte and Murray Bridge in response in recent weeks.
"A softening in the A$ value is also providing some relief for Australian exporters, who only a few weeks ago were still crying themselves to sleep"
An unusual development this week in Queensland is the return of some processors offering reserved 'kill slots', which do not carry an agreed price until closer to the slaughter date.
The trend was common during the frantic drought years of 2014-15 when producers sometimes had to wait 8-12 weeks to obtain killing space, content to accept the price on the day. This year, though, the supply circumstances could not be more different.
The most convincing explanation is that it is being used as a means of trying to 'claim' cattle in a desperately short supply environment, even though the arrangement has little or no legal foundation. Better to try to put some vague 'claim' over a line of cattle, even if there is no price attached, than not try to secure them at all, it seems.
US cattle market stages big recovery
There's also been some important developments on the international front that bear watching, in terms of Australian cattle price trends.
In the US there has been a remarkably strong rally in cattle prices over the past few weeks, that has taken many by surprise. Higher US cattle prices are taking away some of the competitive advantage that US beef exporters enjoyed over Australia only a few weeks ago. The trend is also reflected somewhat in the rise in Australian 90CL frozen grinding beef, which has continued to trend higher since the start of the year.
A softening in the A$ value, now back to the high US73's from +77c a few weeks ago, is also providing some relief for Australian exporters, who only a few weeks ago were still crying themselves to sleep.
It's not yet 'happy days' but the mood among processors is a little more upbeat than what we've been used to since the start of the year.
But given the big contrasts in cattle price between Queensland and southern zones at present, there must be some equally big contrasts in processor margins on slaughter cattle at present.
Kills bounce back
The eastern states beef kill has returned to close to normal patterns last week after the extended period of holiday disruptions.
NLRS reported a seven-day, five states kill of 125,019 head, up 15pc from the previous week as processors get back to normal weekly routines.
Queensland lifted 12pc to 62,925 head; NSW rose 23pc to 31,377 head; while Victoria lifted 17pc to 19,648. In South Australia numbers eased 1pc to 6900, while in Tasmania, the tally rose 11pc to 4180.