LIKE wild geese on their annual migration to warmer climes, southern beef processors are starting to head north in numbers in their annual quest for cheaper and more plentiful slaughter cattle, to keep kill tallies active.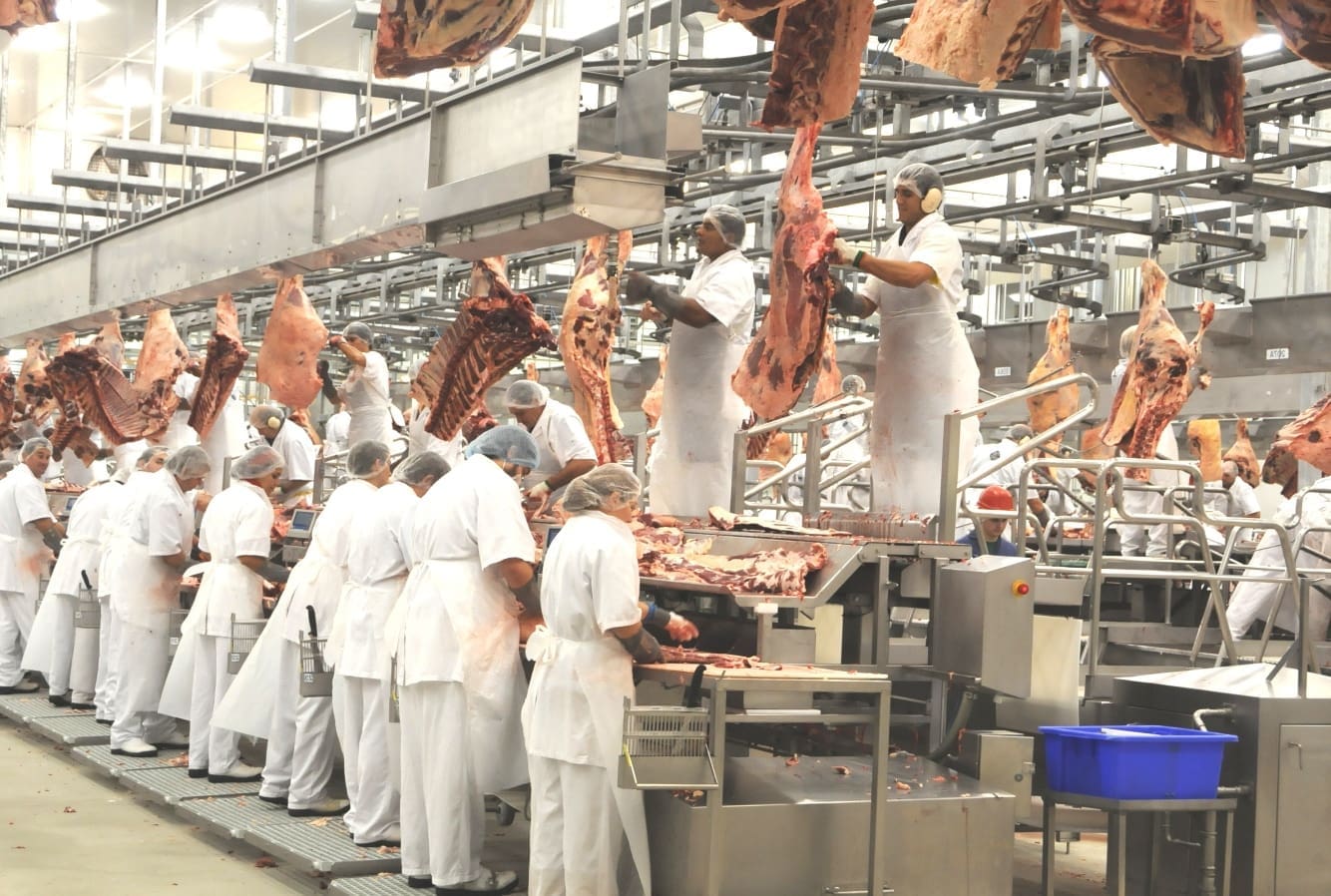 There's been a sharp rise in slaughter cattle pricing across southern Australia over the past two weeks as numbers dwindle and processors struggle to maintain supply.
Bullock money at Wodonga sale this morning was described as 'hot', with some lines making 330c/kg liveweight, or the equivalent of 620c/kg dressed weight. The seasonal shortage of grown steers and bullocks helped push prices up by 20c/kg, with heavy C3 steers and C4 bullocks making 276-343c/kg. Heavy heifers with shape increased 30c, selling to 292c/kg, NLRS reported.
Gunnedah sale today saw cows up to 25c/kg dearer, and grown steers and heifers 15-30c dearer than last week, under increased processor competition. At Forbes yesterday, prices were stronger on better finished cattle, with grown steers 20c/kg better and cows 7-12c better.
Rain across parts of Victoria and South Australia in the past fortnight has tightened-up southern processor supply further, prompting the interest further north into selling centres across central and northern NSW and as far as Roma in Queensland.
As a general rule, southern saleyards cattle appear 10-25c more expensive than those further north at present, and in places more.
That's left room in the budget for some significant transport component for southern buyers, with consignments out of southern and central NSW centres from Dubbo north costing 20-30c/kg to get back to the holding yards further south. Queensland and northern NSW cattle might carry a 35-40c/kg freight bill home.
One supply chain stakeholder estimated that some cows might be being landed home in the south for the same price that northern processors are paying for bullocks, in the current market.
Southern processors have had a presence in centres like Forbes, Carcoar, Dubbo, Gunnedah, Tamworth, Inverell and Tenterfield in the past fortnight, and ventured as far north as Roma last week.
That trend is not particularly drought-related, but is part of the normal season cycle at this time of year. Ralph's, O'Connor's, Australian Meat Group, Midfield, Frew's Kyneton have all been active in the move north. Most are using local commission buyers, Beef Central was told.
With not a lot of grading-type ox going through the NSW yards system presently, southern processors are taking a mixture of cows, supplementary fed heifers and steers.
QLD grid prices remain stable
Processor offers for slaughter cattle in Queensland remain stable this week, continuing a five-week long trend. Competitive processors in the region have offers today of 510-530c/kg on four-tooth ox, depending on location, with some grids 5c/kg either side of the higher end of that range for HGP and no-HGP cattle. Cows this week are being quoted at 410-415c/kg on heavy cows, depending on location, with HGP-free cows up to 425c.
Across the border, a large northern NSW export processor has offers for kills from this week of 480c/kg on non-MSA four-tooth grassfed ox and 410c on heavy cows.
Some direct consignment grids in southern states rose 10c/kg last week, in response to saleyards movements and general supply tightness. Sites like Naracoorte are now offering 555c/kg on four-tooth steer, and cows 470c. At Teys Wagga, cows last week rose to 460c, and 555c on four-tooth steer.
Kills defy gravity
Last week's eastern states kill continues to defy gravity, and is not yet showing any real signs of buckling under the sustained drought reduction that's happened this year. But its only a matter of time.
The five state kill to Friday of 160,354 head is the largest tally seen this year, and is in fact the largest kill since October 2015. The number was up 4pc on the week before, with all states except Queensland rising. NSW was up 2pc to 36,058 head, with the female component making up an incredible 60pc of animals slaughtered – possibly a record.
Victoria rose 21pc on the previous week to 32,691 head, while South Australia lifted 1pc to 6006 and Tasmania was up 1pc to 5074 head.
Queensland declined 1pc for the week from an extreme number the week before, to 80,525 head.
Keep a look out for the flocks of southern processors heading north on the wing, in their usual' V' formation.