SOME Queensland meatworks grids have lifted 10c/kg overnight, as lighter-than-expected cattle flows during the opening stages of the new financial year create a few holes for some processors.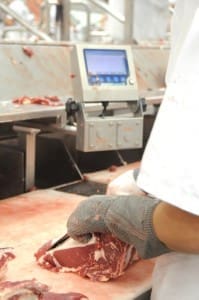 Last week's rain in areas of NSW, Victoria and southern Queensland was too scattered and too light to disrupt slaughter operations in any significant way, but several processors spoken to this morning remarked on a general decline in availability, compared with late June.
"There hasn't been enough rain, in enough places to have any severe impact on slaughter supply yet," one NSW/QLD processor said. "But it's definitely tightening up, regardless, due more to the time of year and the big kills during the first-half. The numbers that we thought might have come forward after June 30 have not eventuated, as much as we thought," he said.
One large multi-state processor lifted its offers overnight for kills in Queensland, adding 10c to all steer and cow categories. It's the first lift seen in the market in Queensland in at least ten weeks.
That's pushed best offers to 480c/kg for the standard four-tooth grass bullock, and 415c for heavy cows. Competitors have not yet responded to that adjustment, but it's likely others will follow suit in coming days to maintain parity. Other SEQ grids this morning were still at 450-470c depending on location, and heavy cows at 400-405c/kg.  Central Queensland pricing is typically 10c/kg behind those rates.
A northern NSW export processor has offers circulating this week for kills week commencing 9 July of 490c/kg on four-tooth grassfed ox, and 415c/kg on heavier cows.
Southern states grids generally showed a 5-10c variance on Queensland offers this week, while a YG grass steer in the south is perhaps 30c/kg above what it's making in Queensland this week, due to season-driven shortage.
Among premium lines, MSA grassfed cattle are now becoming increasingly difficult to source as the dry year progresses, several processors said. In the absence of oats crops this year and limited grass feed in many paddocks, grain-assisted and supplementary fed MSA descriptions are increasingly common. One Queensland processors' grid this week has MSA YG grass steer at 490c/kg, 10c/kg above the four-tooth grassfed export ox rate, and grainfed MSA steer at 535c/kg.
Best grainfed export bullock money this week ranged from 525c to 530c on a spot price for current kills, and 535-540c for forward contracts for slaughter mid-October, when slaughter numbers are likely to be very scarce.
A continuing decline in the value of the A$ is helping export processors competitiveness in global beef markets, with the currency worth US 73.3c yesterday, down at least US3c over the past month. That's being offset by tough going in the Japan export beef market at present due to substantial competition from US exports and increased production last month, and a softer trend in US 90CL grinding beef.
Kills ease 3pc
Reflecting the broader supply trend, eastern states weekly kill for the week ended Friday closed at 145,331 head, down 3pc on the week before, but still 7pc higher than this time last year.
Queensland's kill declined 3pc last week to 77,806 head, still 9pc higher than last year.
The NSW female kill remain high last week, at 54.3pc of the total, suggesting female reduction is still occurring. The total NSAW kill reached just short of 35,000 head, down 3pc on the week before, while the Victorian tally of 24,436 head was down 1pc. In South Australia, numbers dropped 15pc to 3900 head, while Tasmania processed 4893 head, up 4pc.