WITH just a week remaining in February, eastern Australia is yet to crack a weekly beef kill of 100,000 head, in what amounts to the slowest start to a slaughter year in recent history.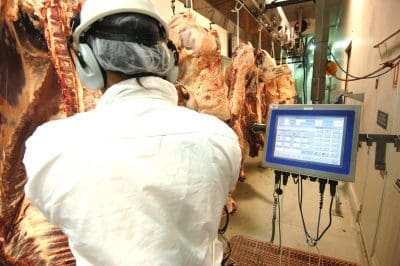 Despite direct consignment and saleyards slaughter cattle price offers remaining at, or near record highs, last week's eastern states throughput reached only 99,470 head.
That's down around 25 percent on the same week last year.
Last week's result came despite the return to work last week of the nation's second largest processing site – Teys Australia's Lakes Creek plant near Rockhampton – which managed to kill for five days. Other plants from Tasmania to Central Queensland continue to limp along on reduced rosters or reduced days per week, reflecting the ongoing challenges faced by processors to raise worthwhile kills this year.
Check our home page 'Industry Dashboard' graph for an impression of just how the 2021 slaughter season start has been.
Some Queensland processors say their current bookings are being supported, somewhat, by dry conditions across substantial parts of the state.
With February now almost gone, any chance of a late-breaking wet season across dry areas in Queensland is dissipating, and the heatwave conditions being experienced in southern parts of the state early this week is only adding encouragement to producers to again start lightening off stock numbers.
The end of March is traditionally a decision-making point for many Queensland producers in terms of cattle numbers, heading into winter.
That may have come a little early this year, as in a rare occurrence so far in 2021, several large multi-site processors in Queensland said they in fact held solid bookings for slaughter cattle several weeks in advance.
Easing trend in grids continues
Downwards adjustments have continued to happen in slaughter grids in Queensland this week.
While the focus has been on cows over the previous fortnight, steer grid offers from one large multi-site operator were lowered 20c/kg this morning for export grassfed descriptions.
Another large export operator which had earlier left its cow offers untouched took 10c/kg off slaughter cows on Wednesday last week, while leaving steer money untouched for the time being.
It means Queensland cow offers from processors in southern and central parts of the state now sit in a narrow band between 600-610c/kg, with recent changes more about aligning with offers from competitors who moved earlier, rather than finding new ground. A fortnight ago, cows for Queensland kills were at an all-time record 620c/kg.
Grassfed steers in Queensland are now at 670-690c/kg (some offers HGP-free only – deduct another 10c for implanted steers) this morning (some of those higher offers for HGP-free only),
Southern states have gone against the Queensland trend recently, with slaughter cows in publicly accessible grids in southern NSW and South Australia now up 20-30c/kg to 610c/kg for best descriptions and 675c/kg (HGP-free) for heavy four-tooth steers. NLRS reported last week's NSW grid offers (week ended Friday) up between 12c/kg (grown steers) and 18c/kg (MSA yearling), with no change seen (at that point) in cows. The Victorian NLRS over-the-hooks report for last week had cows up 4-5c/kg on the previous week, but steers unchanged, while in South Australia, cows and bulls were up 9-10c. (Editor's Note: Significant discrepancies can occur between NLRS OTH reports for the week ended Friday, and Beef Central's own quotes obtained direct from processors just hours before this report is published.)
Recent rises in currency value have hurt processors even more this week, with the A$ trading at US79.4c during trading this morning.
All state kills remain soft
State kills were mixed for the seven days ended Friday.
Queensland's kill reached 46,926 head, up 4pc on the previous week following Lakes Creek's seasonal start, but still back 26pc on this time last year. NSW rose 9pc from very low levels the week before to 28,704 head, but down 18pc on last year. In Victoria, kills slumped 12pc to 17,195 head, down 34pc year-on-year, while SA kills lifted 2pc to 3181 and Tasmania up 27pc due to a plant returning to work, at 3464 head.