EASTERN States beef kills surged to a new season-high last week, as drought-driven cattle liquidation rolls on across NSW, Victoria and parts of Queensland.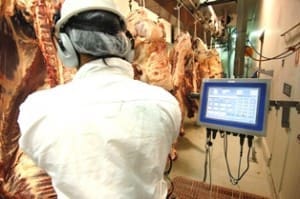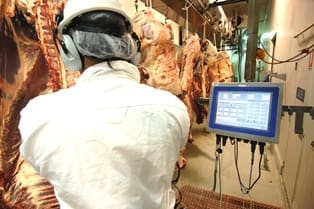 The National Livestock Reporting Service logged a seven day kill to Friday of 150,627head, a rise of 2.3 percent on the previous week and the first time this year the tally has exceeded 150,000 head.
Comparatively large kills through the back half of April and throughout May are clearly reflected in monthly beef export data for May, discussed in this separate report today.
The clear consensus among processors spoken to for today's report suggest that each big kill week is bringing the industry one step closer to exhausting available cattle supply, with numbers likely to get increasingly hard to find after mid-July. In fact one contact suggests eastern states kills are likely to ease from this point, with last week's result likely to have 'rung the bell.'
Cattle (mostly cows, which are showing signs of declining weights) from dry southern areas continue to be trucked north in large numbers into Queensland for slaughter, but as the drought impact bites further, slaughter-weight cattle doing the trip are being replaced by stores and younger cattle, trade sources suggest.
A number of Queensland processors again scheduled Saturday kills last week to cope with the May surge in drought turnoff, but none expected that to continue beyond this week.
As discussed last week, several Victorian processors currently starved of better grass bullocks to fill programs are also venturing deep into Queensland to secure supply. In one example quoted to Beef Central this week, a major Victorian bullock processor bought lines out of Winton, in the states northwest, to truck all the way back to Pakenham for slaughter.
A number of multi-site Queensland processors told Beef Central they were now well-positioned for the remainder of June, and possibly into July.
If that's the case, it could pressure grid prices some time again soon, after a particularly long period where northern processor grids have remained virtually unchanged.
End of financial year impact
There's two schools of thought among processor cattle buyers about the impact that end of financial year will have on slaughter cattle flows this year.
The first is that some cattle will be held back until the first couple of weeks of July, to keep the accountant happy, after two big revenue years. The second is that any tax considerations are being overwhelmed by seasonal conditions, with producers' hands being forced by the weather. If that's the case, the start of July could be less well-serviced than some processors head earlier hoped for.
Big female kills
In many plants north and south, large numbers of PTIC cows are still present in kills, reflecting just how bad conditions have become in some areas this year. The NSW kill last week comprised 54 percent females – a frequently seen statistic over the past six to eight weeks. The basic rule of thumb is that any female kill figure higher than 44pc normally spells herd liquidation. Queensland's female kill figure this week was 44.6pc.
For some descriptions, saleyards might be just a little ahead of direct consignment price-wise this week, but when additional yards costs are factored in, there's probably not a lot in it, buyers said.
With cold weather hitting some areas in the past week, frosts have impacted on pastures, which typically flushes a few more cattle out leading up to, and just after the end of financial year. One Queensland processor said there was a noticeable decline in quality and condition in cattle at Wagga this week.
Major processors from southern to North Queensland continue to report solid inflows of cows off the Barkly Tableland and northwest, as conditions continue to dry off in the region.
Grids unchanged
Slaughter grids across large parts of eastern Australia remained unchanged again last week, with offers for southern Queensland slaughter in coming weeks, seen this morning, showing 470-475c on four-tooth grassfed heavy steer and best cows 410-415c. Central Queensland plants are typically 10c/kg behind that, and North Queensland 20-25c less on most descriptions.
Across the border, a large northern NSW export processor has offers for kills week commencing 18 June of 455c on four-tooth ox, and 390c on heavy cow.
Queensland's kill last week was up 1pc from the week before, at 79,257 head, up 12pc on this time last year. NSW recorded a tally of just over 36,000 head, its largest kill for the year, up 6pc on the previous week and 12pc on this time last year.
Victoria's kill at just short of 25,700 head was up 4pcon the previous week, but  +29pc on this time last year due to drought.
South Australia's kill was down 6pc on the previous week at 4680 head, while Tasmania was +1pc at 4933 head.
Speculation continues to circulate about prospects for short-term plant closures during the anticipated difficult cattle supply period during August-September.