THE succession of holiday-impacted processing weeks continues, with yesterday's ANZAC day remembrance putting another substantial hole in beef production output across the country.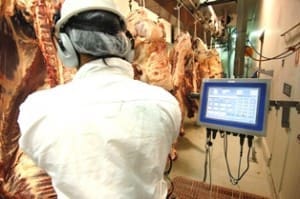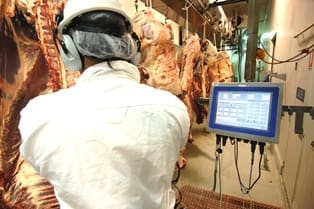 While NLRS had not completed its weekly kill summary for last week by the time this item was published, it's reasonable to assume that this current week and last week's Easter Monday cycle will be well down on earlier killing patterns.
Next Monday will also be a Labour Day holiday in some states and territories, but curiously, it's impact is likely to be moderated because quite a number of processing facilities across eastern Australia have already routinely dropped Monday kills this year in the absence of larger availability of slaughter stock.
Given the over-arching shortage of slaughter cattle this year, few if any processors are complaining about the holiday disruptions during April to normal processing operations.
The short weeks are also having a positive impact in another sense: chilled and frozen inventories in cold storage have apparently tightened-up considerably since this time last month, when there was a larger volume of stock on hand. That only helps in price discovery, especially on international markets, but there's still evidently a significant gap between manufacturing meat offers out of the US, and the price Australian exporters are currently prepared to accept.
Queensland and NSW processors spoken to this morning indicated that direct consignment cattle bookings at this stage are reasonably solid for the next two weeks – partly in response to earlier lost production days; partly because of a modest 5-10c rise in some grid offers in the last two to three weeks; and partly because the onset of cold nights and some frosts has sparked a 'clean-out' in some paddocks before pasture condition starts to deteriorate further.
June, July and August still shape up as being particularly difficult for slaughter procurement, and some plant closures still look on the cards during the winter period.
Winter oats cattle now look a much more solid prospect than they did only four weeks ago, but those cattle will not start to appear for eight or ten weeks yet, in any numbers.
Tax year could be a factor in supply
One factor to consider in coming weeks for those thinking of selling slaughter stock is the financial year cycle.
With the big cheques being written by processors for slaughter stock over the past 12 months, Beef Central has been told there will be a considerable population of producers who will have to hold any sale cattle over until the new financial year starting July 1, for tax reasons.
The 'June 30 factor' has not really been in play for a number of years, but it's likely that numbers offered to processors may fall in the two weeks before the end of June, and then surge again in the first two weeks of July, as the 'income clock' is re-set.
The only great thing about the two low drought-impacted low-price years of 2014-15 was that producers, at least, did not have to worry too much about managing tax. This year, it's generally a different story, and accountants are well and truly in the ear of their producer clients, Beef Central has been told.
Grids mostly steady
Best current week processor offers in Queensland on four-tooth grassfed heavy steer and heavy full-mouth cows remain at 530c/kg and 475c/kg, respectively, with forward 100-day grainfed money for July delivery now to 560c, back 10c  on rates prior to Easter, and spot price grain 545c. Be mindful, though, that some processors are apparently this week paying over-the odds above their public grids on some lines – as much as 10-15c, we understand. We've heard of 545c being secured on ox for slaughter next week, for example.
Some Central Queensland grids appear to have kicked this week, also.
Queensland grids continue to exhibit a fairly wide spread, however, perhaps reflecting individual processors' current supply positions. Depending on location, other offers in SEQ on four-tooth grassfed ox this week range from 520-500c, and 465-455c/kg on heavy cows.
Grids from one northern NSW processor currently has offers for kills week commencing 1 May for four-tooth grassfed heavy steer 510c, up 10c on pre-Easter, and full-mouth cows 475c, up 5c. MSA milk and two-tooth steer continue at 550c, suggesting there is still a shortage of good young domestic beef in the system – particularly lighter carcase weights preferred by the butcher trade.
We'll add last week's eastern states kill stats to this item when they turn up from NLRS.