THERE was a distinct slowing in rates of kill across Eastern Australia last week, as the effect of earlier rain in southeastern parts of the continent took 3.5 percent off the record seven-day tally achieved the week before.
The National Livestock Reporting Service logged an Eastern States seven-day kill of 173,188 head – a drop of almost 6400 head on the week previous.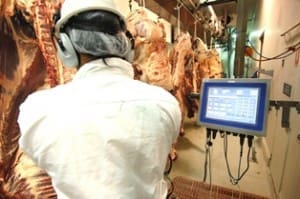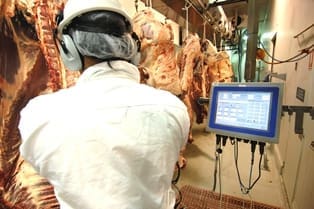 All mainland states' kills were well back last week, while Tasmania was more or less unchanged.
The NSW kill fell 6pc to 41,924 on the back of earlier rain and lower cattle availability, while Victoria slipped 2pc to 32,199 head. South Australia also posted a big decline in kills last week, back 13pc to 8956 head, while Tasmania was unchanged on 5051 head.
As often happens in the southern states at this time of year after some moisture, the temptation to put away the drafting cane and jump on the tractor to burn some diesel to plant a crop was evident in reduced yardings in many southern selling centres.
While kills in Queensland were not impacted by the rain influence, they still dropped 2pc, to 85,058 head. The common view is that that decline was due more to the exceptionally large, record kill the week prior, as Queensland processors pushed hard to make up for two days lost over the Easter period.
The big decline in saleyards numbers in southern Australia that started a fortnight ago has continued, with Wodonga sale yesterday sliding further to 2000 head, with most store and slaughter descriptions stronger. Forbes sale on Monday yarded just 1675 head, with many descriptions dearer, in places by 8-10c/kg.
While the immediate effect of the post-Easter rain was to push southern processor grids higher – in places by 10-15c/kg, saleyards prices this week again appear to have pulled ahead of grids in comparisons, suggesting further southern grid rises might eventuate.
The rain, plus the normal seasonal turn in southern cattle supply around this time, has put a 15-20c/kg spread in direct consignment slaughter pricing between northern and southern regions in the past fortnight.
One set of southern grids was this morning offering 490c/kg for Angus MSA steer; 450c for grassfed yearling steer and 430c/kg for heavy cow.
In comparison, the best direct consignment money seen for heavy cow this week in southeast Queensland was 405-410c. Four-tooth heavy grassfed steer in southeast Queensland is unchanged this week at 425-430c.
Forward price offers on grassfeds?
A point worth noting is the apparent move by a couple of processors to offer forward pricing on a wider range of slaughter cattle than what is normally the case. Forward pricing is most common on 100-day grainfeds, but apparently there is some appetite for forward contract on grassfed steer and cow at present – particularly where volume is involved. One contact suggested prices may be out 8-10 weeks in some cases, for June-July delivery.
It is unclear whether any producers are taking the bait, but it's hard to imagine any cattleman wanting to hedge on price for July or later delivery, given the current mood around the industry.
If it's occurring at all, it is perhaps most reflective of the gloomy view those processors have about slaughter supply, heading into the back half of this year, combined with a pressing need to maintain throughput to leverage off buoyant international meat prices.
Big kill cycle continues
MLA yesterday provided some interesting statistics on the characteristics defining the 2015 annual kill to date.
Given the drought that is again impacting large parts of western and northern Queensland and NSW, it's perhaps of little surprise that for the first 17 weeks of 2015, eastern states cattle slaughter was up 5pc, or 125,000 head, year-on-year. Year to date, the Eastern Australian states captured in the NLRS reporting have now processed 2.61 million head.
As discussed on Beef Central earlier, included as part of that have been two of the three highest eastern states weekly kills on record – the weeks either side of the holiday-shortened Easter weeks.
Interestingly, MLA noted that the two states driving the higher slaughter were in fact NSW, with 664,000 head, up 9pc or 57,000 head, and Victoria (518,000 head), up 12pc, or 54,000 head year-on-year.
Queensland continued to account for the greatest portion of the nation's slaughter, with the year-to-date figure up 6000 head year-on-year, representing 1.12 million head. Also contributing the higher cattle turn-off has been nearly 1000 more cattle slaughtered in Tasmania (77,218 head) and 7000 head more in SA (150,000 head).
"Given the reasonably widespread rainfall over the past fortnight across NSW and Victoria, and the very positive Bureau of Meteorology three month rainfall outlook, the Victorian, SA and NSW contribution may start to decline over autumn," MLA suggested yesterday.
In contrast, with the wet season window for effective rainfall is now over in Queensland, the state's slaughter is likely to remain relatively high through the winter months.
Large Queensland processors spoken to yesterday indicated that slaughter bookings for coming weeks were 'comfortable', with bookings being taken in numbers for the week commencing May 18. Next week's kill in Queensland remains a problem zone, however, with an anticipated 30,000 industry stakeholders heading to Rockhampton for the Beef 2015 event, ruling out cattle work and loading for many.