BEEF kills in the two largest eastern states have continued to defy gravity, again pushing up towards record levels despite the sustained period of record cattle turnoff.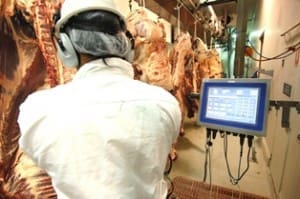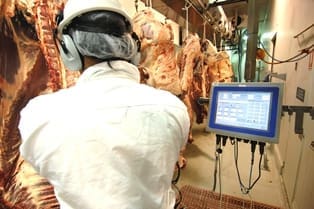 The National Livestock Reporting Service's slaughter report for the seven days ended Friday showed a total weekly Eastern States kill of 170,908 head – recovering sharply after a reduced kill the previous week caused by the Queen's Birthday holiday.
It was influenced strongly by Queensland's tally, which went past 90,000 head again for only the third or fourth time in recent memory, rising 13pc on the previous week and still 5pc above this time last year.
NSW also lifted sharply on the previous week, 16pc higher to 40,493 head. Neither state's kill showed any impact whatsoever from rainfall which fell in western and central parts of both states through last week.
One explanation offered for the big numbers registered last week was that processors had already scheduled extra weekend and overtime shifts to cater for the big numbers coming earlier.
While the rain did not slow kills, it will have substantial positive impact on oats crops, which were looking very dry in many areas. Any falls above 30-40mm will greatly lift oats performance in coming months.
While high rates of kill continue in the larger cattle states, forward bookings are now noticeably less extended than what was seen earlier. Several large SEQ/northern NSW plants are well covered out to mid-July, but have spaces opening up after that.
Further south, Victoria continues to display its normal seasonal decline in slaughter tallies, falling to 28,632 head last week, down about 5pc on rates of kill seen in the last full five-day week only a fortnight ago. South Australia was also back 4pc at 8568 head.
A figure of 2701 head reported for the week in Tasmania – supposedly a 32pc decline on the week before, which was already reduced by the holiday factor – has come into question, with neither major plant involved in any significant stoppages.
Reports suggest more southern NSW/Victorian processors are now starting to venture north to try to supplement their kills, buying out of centres like Gunnedah, Tamworth, Armidale and Glen Innes, but not yet evident in southern Queensland.
The freight bill to get those cattle home might be anywhere from 20-30c/kg, which still looks attractive given current price contrasts between extreme rates in southern Australia and those in southern Queensland, where conditions remain dry.
Reports are also circulating about large lines of slaughter cows exiting the Central Australia area for processing, some into to South Australian and Victorian hot and cold boning plants, and others back into Central Queensland. One report suggested a plant in South Australia had now more or less filled its cow quota through til October. Even in NSW, female portion of the kill remains historically high, at around 55pc, suggesting drought-driven turnoff has not finished in those dry areas yet.
SEQ grid prices continue recent stability
Direct consignment price grids for grassfed slaughter at southeast Queensland plants remained unchanged again this week – in some cases for an eighth straight week.
Best Southeast Queensland public grid prices seen yesterday included four-tooth grassfed export steers at 430-440c/kg; heavy cows 410-415c/kg; and 475-485c/kg for MSA grassfed steer.
Southern slaughter grids in Victoria and southern NSW remain 15-25c/kg above those rates.
After breaking through the historic 500c/kg barrier last Thursday, the Eastern Young Cattle Indicator continues to trend higher, reaching 503.75c this afternoon. That's up 17c in the past week and 170c/kg over the past year.