THE flow of slaughter cattle across eastern Australian picked up this week, as the onset of cooler night-time temperatures and a lack of follow-up rain after encouraging March falls prompts some producers to further lighten off numbers heading into winter.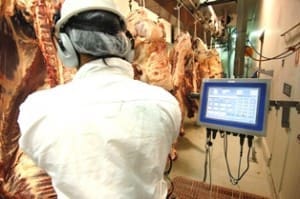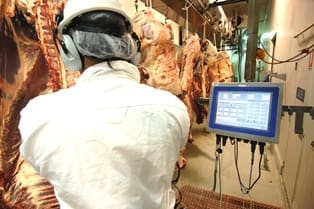 Last week's Eastern States kill was up 6pc on the week before, led by substantial rises in Queensland, NSW and Victoria.
With short working weeks this week (Easter Friday holiday) and next week (Easter Monday and ANZAC Day Thursday) processors have curbed their appetites for slaughter cattle for the time-being, suggesting a clearer picture on pricing is not likely to emerge now until May.
Grids steady
Quotes being offered in Southern and Central Queensland this week among competitive processors are unchanged from last week, with four-tooth grassfed steers at 535c/kg and heavy cows at 435-440c/kg. One processor is not quoting until after Easter.
Premium lines have lifted since last month, with grainfed steers in Queensland up 20c/kg on average on late-March rates. Spot grainfed steer this week is 585-590c, up from 560-570c just three weeks ago.
Through the saleyards channel, prices for all slaughter and store cattle categories of stock have softened over the past week, led by young cattle that have slipped dramatically since recent peaks a fortnight or three weeks ago.
Big slump in EYCI
The Eastern Young Cattle Indicator has slumped almost 54c/kg since its recent high-point on 3 April, continuing one of the more volatile starts to a year seen in recent memory. Earlier, from the start of last month's rain event on 12 March, the EYCI lift from its low point of 385.25c to 507c – a jump of more than 120c/kg in three weeks.
But that has turned around just as rapidly, shedding off close to half of those gains in the past fortnight, as many producers make more tough decisions to lighten off numbers in the absence of follow-up rain, and with cooler nights starting to affect soil temperatures and pasture growth in some areas.
Demand for trade cattle was soft early this week, with prices for vealers and yearlings at Packenham on Monday 10-20c/kg cheaper. It is the big numbers of plainer young cattle in need of finishing, that is testing southern buyer demand.
Roma store sale yesterday saw numbers lift to 8381 head, with better yearling steers returning to the paddock down 32c, and poor quality lines reduced in price by 40-50c/kg. Mediumweight yearling steers to feed averaged 8c/kg cheaper, while heavy weight yearling steers to feed received strong support. The supply of lightweight yearling heifers exceeded demand and prices decreased by 48c/kg and considerably more in places, NLRS reported.
The big slide in values seen at Roma yesterday (see today's separate market report) had a significant impact on the EYCI, dragging the indicator down 22c/kg.
MLA analyst Scott Tolmie said while March rain had lifted confidence in many areas, many regions across eastern Australia were now looking for follow-up rain.
"Before the March rain, many people probably saw themselves as two good falls away from a season. Now many see themselves as one good fall away, but the truth is, with the outlook at the moment, many are spooked into thinking that fall isn't coming, heading into winter," he said.
Where the bigger rain was seen in Queensland last month, some producers had obviously moved to capitalise on the big jump that was seen in prices, perhaps pushing too may cattle onto the market at once.
"Further south, the weather outlook may not be really negative, but its not positive either, and producers watching the forecasts are not helping soak up any extra stock in the market."
"But it's mostly young cattle that are suffering the price correction at the moment. The medium cow indicator has held pretty firm this week," Mr Tolmie said.
"There's some pretty extreme conditions at the moment, and with that comes volatility – and of all the indicators, the EYCI tends to be the one that bounces around the most."
"Obviously after a long period of poor weather, producers are more conservative in their outlook. One good rain fall episode does not necessarily mean that stock water and feed issues are resolved – it might offer a bit of reprieve for a couple of months, but many producers are not yet out of trouble heading into winter."
Slaughter rises
Last week's eastern states adult beef kill to Friday jumped 6pc to 148,459 head, with all states showing a rising trend.
Queensland's kill lifted 5pc to 71,154 head, up 11pc on this time last year. The NSW kill last week of 38,677 head was up 8pc on the week before, while Victoria (27,658 head) was up 6pc.
South Australia's kill rose 15pc to 5999 head while Tasmania was little changed at 4971 head.