WHILE as its name suggests, the Eastern Young Cattle Indicator does not necessarily accurately reflect the market sentiment for heavier slaughter cattle, it nevertheless provides a useful national barometer of broader pricing trends on which to draw.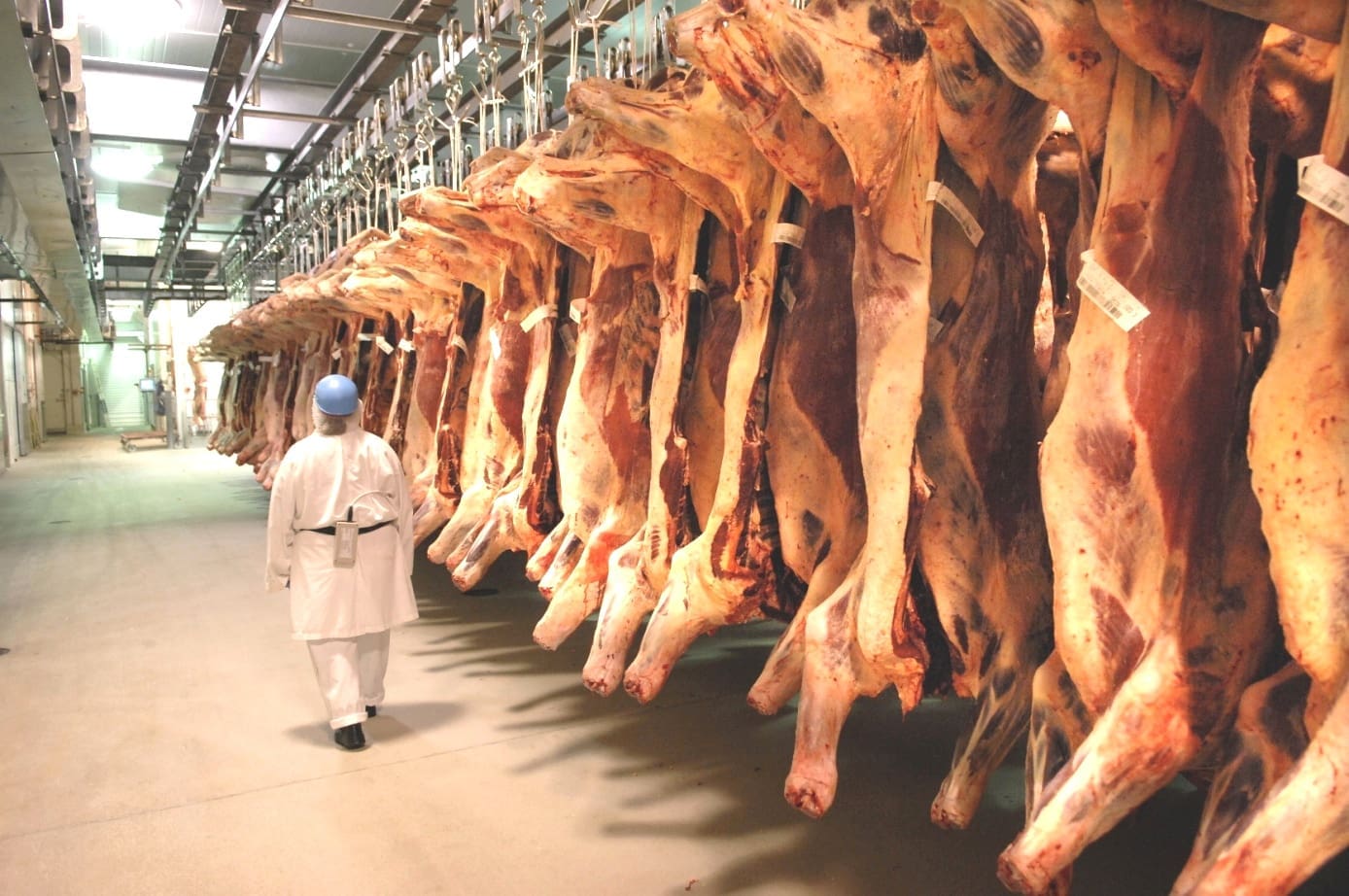 The EYCI, based on yearling and vealer sale categories, closed yesterday at 342.5c/kg, down almost 26c from its October 6 year's high point of 368.25c.
That 7 percent drop in value in the past three weeks serves to show just how sharply, and quickly, the cattle market dynamic has changed, with the encroachment of very dry conditions in southern Australia, and the complete absence of any worthwhile spring break in northern Australia.
In fact the indicator has fallen 14.25c in the last week alone, worth close to $50 a head on a 350kg liveweight steer. If it is any consolation, in year-on-year comparisons, the EYCI yesterday was still 52c/kg higher than it was this time last year, when the number was hovering around 290c/kg.
Adding to current producer sentiment over future cattle market trends has been heatwave conditions across parts of central and southern Queensland this week that have reset records for October daytime temperatures in a number of centres, and a Southern Oscillation Index that remains stubbornly in negative territory, and trending down (currently -8.4).
In southern Australian grazing areas, country has deteriorated rapidly heading into spring in the absence of rain.
All that adds up to difficult to extreme circumstances in the slaughter cattle market, and it is being reflected in current slaughter activity and pricing. Beef Central first highlighted the emerging price deterioration trend in last week's kill report (click here to view).
Last week's seven-day Eastern States kill recorded by the National Livestock Reporting Service saw another all-time record throughput achieved. The five-state total reached 175,965 head, another 1026 head on top of the previous record set a week earlier.
The three largest slaughter states all recorded a 1pc rise on the week previous. Queensland reached 86,170 head (+11pc on this time a year ago); NSW 41,688 head (+8pc); and Victoria again went close to its all-time weekly throughput record set back in 1999, killing 33,496 head for the week (+23pc on this time a year ago).
The female kill in Queensland last week was below 42pc, which suggests two things: the supply of eligible cows as producers cull, and cull again due to drought is now reaching its nadir, and secondly, the large and growing supply of grainfed cattle due to earlier heavy drought-forced intakes is skewed towards the male side of the ledger.
In other states, SA was down 5pc last week, killing 9657 head,  but still +15pc year on year, while Tasmania was unchanged at 4954 head (+23pc on year previous).
OTH rates slide further
With northern and southern Australia both pushing extreme number of cattle towards processors, prices have continued to deteriorate, in some cases sharply.
Some large southern Australian export processor grids have retracted 20c/kg since our corresponding report was filed this time last week, and an additional 10c-15c/kg down in Queensland. That's left many SEQ grid categories back 15c to 20c below where they sat just three weeks ago.
Here are some representative southeast Queensland grid prices for export cattle offered yesterday:
Four-tooth grassfed export steer ranged from 365-380c; milk and two-tooth 375-385c; heavy cows 355c, with prospect for more downside ahead unless it rains. MSA grassfed steer has again held up relatively well, quoted yesterday by one SEQ processor at 410c/kg.
Southern grids are variable, but there is typically a 30-40c/kg spread evident, when compared with current SEQ rates published above.
There's nothing unusual in southern grid prices for slaughter cattle falling behind Queensland at this time of year, due to traditional turnoff patterns, but that has been exacerbated this year by the rapid deterioration in the season in southern grazing areas.
The lack of additional processing capacity in the south to handle the current numbers is another factor. But no southern processor in their right mind is going to expand kill capacity to cater for peak periods, while struggling for numbers at the other end of the year.
Grainfed pricing for well-finished cattle remains relatively solid, with forward priced steer for February delivery priced at 465c/kg in Beef Central's recent 100-day breakeven, and reports of 470c evident in the market.
Slaughter space getting tight
Perhaps of greater concern is what lies ahead, in terms of the ability of processors to handle the immense flow of stock. With only seven full working weeks left before Christmas/New year plant closures, kill slots are now becoming scarce for the remainder of the year, some processors suggest.
One large exporter with operations across eastern Australia says it is 'close to booked out' for the remainder of the year in its northern operations, and has ceased offering a price in the south, due to the surplus of cattle already on its books. That action did not necessarily mean it has southern bookings through to Christmas, but certainly through to at least mid-November, at this stage.
In that company's case, it had earlier intended to relocate stock from south to north to relieve some supply pressure, but that was now unlikely, because of the renewed surge in turnoff in Queensland itself.
"Our northern plants are filling rapidly, and they look like being self-sufficient with local cattle," he said.
"We're not quite there yet, but we're within sight of it," another large Queensland export processor said yesterday. "We'll be there pretty smartly, on current trends."
For those producers whose circumstances are likely to mean the need to remove numbers before mid-January projected plant re-openings, the message is, secure space quickly.
Asked whether there was any evidence of current bookings as a 'safeguard/insurance' for the next two months without a firm intention to deliver, a livestock buyer contact said most of the bookings held in his roster appeared to be 'genuine' and 'committed.'
The only variable that is likely to turn the current circumstance around, of course, is widespread rain, but that is not looking likely given current short to medium-term forecasts.