WITH shortened Easter holiday weeks fast approaching and no sign of a change in weather conditions in sight, it was no surprise to see rates of beef kill across Eastern Australia surge again last week.
The four eastern mainland states plus Tasmania last week accounted for 176,862 head, up 5pc on the previous seven-day cycle.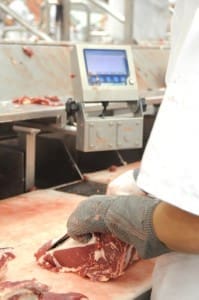 In fact it was the highest seven-day kill recorded this year, and readers would have to trace back to the final week in November to find a higher rate of throughput, NLRS records show.
All states were well up in their tallies on the previous week, with the exception of Queensland, which fell just 366 head behind the week before. But Queensland was coming off an extremely high base, from what was arguably the biggest kill the state has ever seen the week before (click here to view last week's kill report).
Many processors will lose three working days in the upcoming Easter-ANZAC Day window before the end of April, hastening some effort to expand tallies in advance of that to try to compensate.
Queensland's kill capacity will come under further pressure in coming weeks, as the grainfed-only Kilcoy Pastoral Co plant closes for its annual maintenance break. Kilcoy's last kill shift will take place today week – Tuesday 31 March – before recommencing three weeks later on Saturday 18 April. That takes another 5000/week out of the Queensland tally (granted, all grainfed) at a time when indications are that killing space will be at a premium.
Add to that the ongoing closure at JBS Rockhampton – still shut after sustaining damage as a result of Cyclone Marcia – and Queensland's slaughter capacity will be down by close to 9000 head/week for the next three to four weeks, at least.
Export plants in Central and North Queensland are still heavily booked four to five weeks out, but the backlog appears to be starting to clear a little in southern parts of the state, where some plants now have reasonable kill slots available soon after Easter, and especially the week commencing April 13.
Two schools of thought are emerging about likely turnoff patterns in Queensland heading into winter, barring the arrival of unexpected late rain.
The first is that Easter will be another important decision-making turning point for producers in those regions battling drought, which might spark another mini-wave of turnoff cattle through April and into May.
The second is that, stimulated by better cattle prices than this time a year ago, there has been a much more 'orderly' sell-down of surplus cattle this year, which might negate any risk of another over-supply surge in coming months.
Contacts from major export processors spoken to this morning indicated that supply inquiry remains reasonably strong, but not as bad as it was earlier. But while congestion is still clearly evident in current Queensland kill rosters, it should be noted that that is not at all unusual in the lead-up to Easter.
"While there's definitely a lot of demand for kill slots at present, I'd say in our plants it is no worse than in a lot of other years, for this pre-Ester period, and certainly better than some," one contact said.
NSW kills remain near record
Dry conditions encroaching across northern and western NSW are also reflected in that state's weekly kill last week. The NSW seven-day kill rose another 2pc to 43,683 head – one of the biggest tallies seen on the past 12 months, and 14pc up on where it sat this time a year ago.
Victoria also lodged a big number, processing 32,936 head for the week, up 14pc on the week previous.
South Australia's kill of 9254 head displayed a dramatic 67pc rise on the week previous, but that was entirely due to one factor: Thomas Foods International's transition into its new Murray Bridge boning room, after a week's break (see Beef Central's report on the new boning room here.)
Tasmania also surged strongly to 5006 head, up 25pc due to a holiday shorted break the week before.
Grid prices steady, but PCAS steers 500c/kg
Direct consignment grid prices for southeast Queensland kills were largely unchanged this week. Best quotes seen for four-tooth grassfed heavy steer was a neat 400c/kg, and heavy export cows, 375c/kg.  There's also been considerable SEQ business done this week at 390c for four-tooth grassfed ox and 365c for heavy cows.
Most noticeable adjustment in SEQ grids this week has been in the 'premium' categories, with one processor pushing grids up 10-15c for EU-eligible grassfed steer (+300kg) to 490c/kg. Others doing an EU grassfed kill were still at 470-480c, but conceded that those prices were under review, as we draw closer to the end of the EU quota year.
Last EU beef in the current quota year must be on the water by May 3, processors told Beef Central. Pressure will be on to go as close as possible to filling Australia's quota entitlement, of roughly 7500 tonnes.
Some processors have deliberately left kill slots open in coming weeks to accommodate EU market commitments.
Similarly, Pasturefed Cattle Assurance System (PCAS) eligible steers hit 500c this week in Queensland, and 520c/kg in southern zones, offered by the nation's major PCAS processor, Teys Australia. MSA grassfed steers ex southern Queensland plants remain stable at 420-430c/kg.
These three categories – EU, PCAS and MSA – clearly show the strong premium incentives that continue exist in the marketplace for producers willing to align their supply with dedicated programs.
Big concern is the shadow big kills will leave
As touched-on last week, the big concern now is the 'damage' that the current high rates of kill, due to encroaching drought and what are still quite strong cattle prices, will do to supply prospects later this year. The industry is mowing-down this year's drought-depleted population of killable cattle with frightening speed at present.
There's now widespread consensus that there will be some 'phenomenal' prices around during the back half of the year for finished cattle, especially in the final quarter, as the basic rules of supply and demand continue to drive the market. That's being underpinned by heavy international demand.