USEFUL, but very patchy storm rain of 25-50mm across parts of NSW and southern Queensland late last week failed to put any dent at all in extreme high rates of processing activity that has characterised the 2014 beef slaughter season.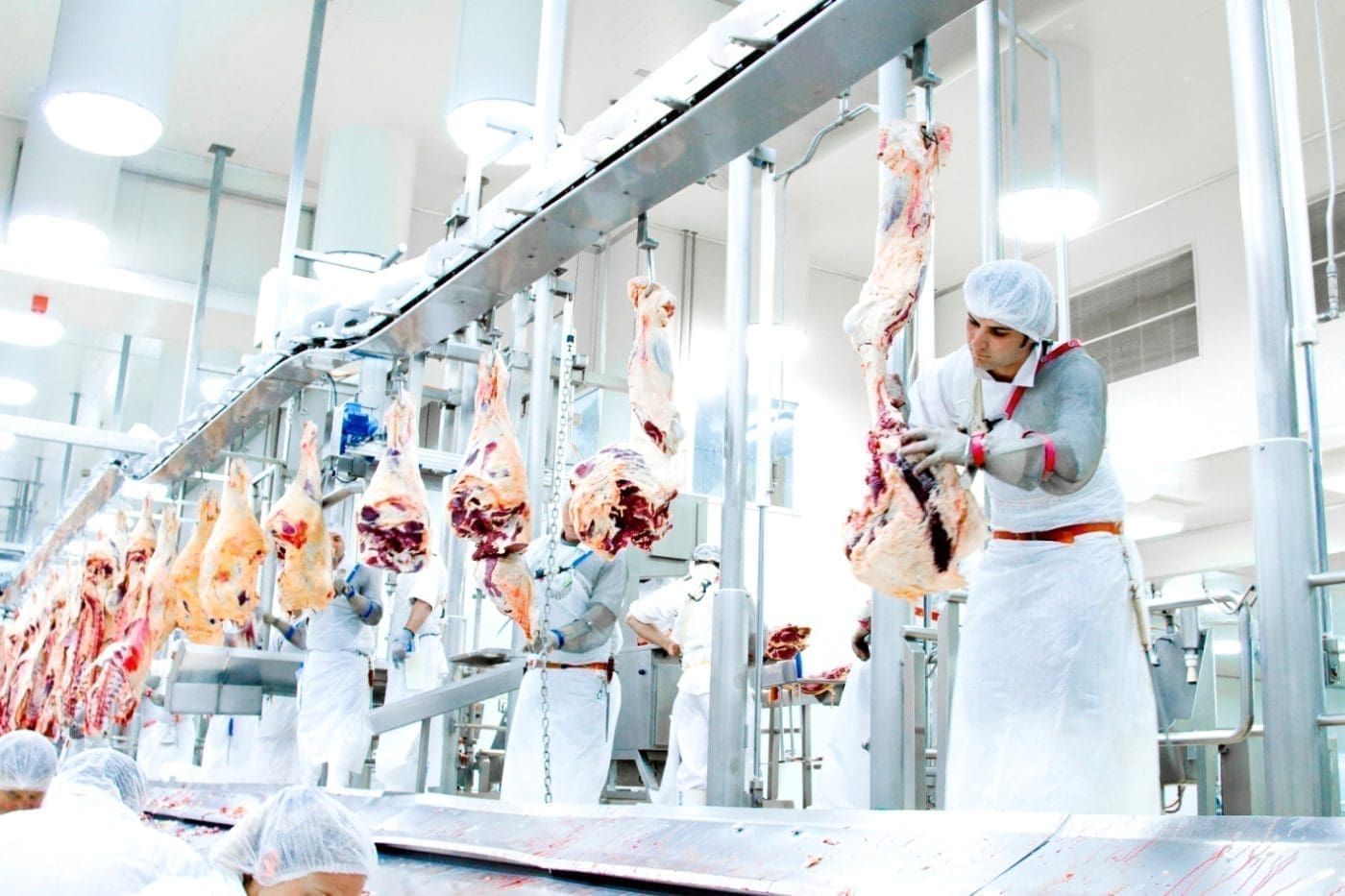 With a little over a week to go until most large export sheds in Queensland and northern NSW stop for their summer recess, cattle slaughter  continues at a relentless level, with December shaping up as another all-time record monthly throughput.
The only thing likely to change that would be an unexpected and widespread rainfall event, which now looks increasingly less likely before January.
Last week's Eastern states kill reached 176,145 head, down 1.4 percent on the previous week's all time Eastern States record, but it was still incredibly high by December standards. This week a year ago, for example, the Eastern states kill was 15,000 head less, and the year before that, 30,000 head less than for the week just completed. At this rate, December Eastern States slaughter could easily reach 525,000 head, and perhaps a little higher.
Queensland's throughput last week fell 2pc from the week before to 84,511 head – but was still +9pc year-on-year. NSW was +1pc on the previous week at 43,231 head, a new state record (+4pc on this time last year); while Victoria eased just a little to 34,001 head (still +16pc on 2013 rates).
In South Australia, kills eased 8pc on the previous week to 9394 head (+8pc on the previous year), while Tasmania was +5pc on a year earlier at 5008.
A disclaimer over NLRS's reported kill numbers though: as Beef Central points out from time to time, the figures are actually under-reporting the true state-of-play, as a number of substantial processors choose not to provide weekly statistics. In Queensland, Nolan's at Gympie does not report numbers, leading to a potential under-reporting in that state by about 2000 head. In Victoria, the list is longer, including MC Herd, Wagstaff, Ralphs and others. In percentage terms, Victoria is likely to be the most 'under-reported' state, sources tell Beef Central.
Despite the omissions, the underlying trends seen in kill numbers nationally, and state- to-state are still of considerable value in painting a picture of overall trends.
Grids become a moot point due to over-supply
Southeast Queensland direct consignment grid prices are a moot point at present, with all major processors already now heavy committed right up to their season closures on December 18-19, and not actively seeking bookings for the remainder of this year.
Attention will now focus on where grids open in 2015. Often in the first week or two of the new killing season, it takes a week or two for supply and demand to find a new price level, and next year is likely to be no different.  Some large southeast Queensland processors spoken to this morning already have substantial price committed bookings for January kills, perhaps 'hedging their bets' over big rises, and supply issues, should it rain. Those agreements are at prices similar to recent grids, at around 375c/kg for four-tooth steer and 350c/kg best cow.
A glimpse of where things might go early next year came at Dalby sale this morning, where surrounding districts have had isolated falls of 125mm and up to 150mm over the past fortnight. For those producers in pockets lucky enough to receive it, there was exceptionally strong bidding bidding evident for young, light feed-on steers on offer. Little Charolais cross types that were selling for 190c only a few days ago made 250c/kg this morning, chased hard by restockers who were lucky enough to fall under some earlier storms.
Numbers increase in southern saleyards
Despite further rain down much of the east coast, cattle supply at NLRS reported saleyards increased 9pc to 37,935 head for the past week. The decline was partially offset by reduced throughput in Queensland saleyards, with numbers easing 20pc to 5608 head, pushed by Roma Store and Warwick both decreasing by about 500 head.
Consignments in NSW increased 13pc to 17,947 head, with CTLX and Wagga both up about 32pc on last week. Yardings in Victoria increased 34pc to 10,797 head and SA increased 4pc to 1548 head. With Muchea decreasing by about 300 head, numbers in WA eased 15pc to 1863 head, while Tasmania yarded 172 head, up slightly on last week.
Restockers and feeder buyers made up the bulk of young cattle purchases at CTLX and prices finished mostly firm to dearer. There was stronger demand from feeder and restocker buyers at Wagga, with some lines returning to the paddock improving up to 30¢/kg. The good quality yarding at Wodonga improved in price and there was additional northern processor at competition at Shepparton.
At the close of Tuesday's markets, the Eastern Young Cattle Indicator was up 9.75¢ week-on-week, finishing at 360.75¢/kg.