IT MAY be an early call, but it appears the last of the grossly-inflated Eastern States weekly beef kills may be behind us.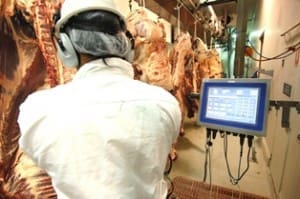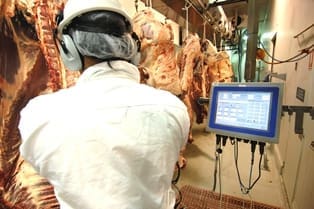 Numbers reported by the National Livestock Reporting Service for the week ended Friday reached 173,900 head, down about 1pc on the previous week, and back 3pc from the extremes seen in the period since Easter time. And prospects in the immediate future suggest that trend might continue.
Driven by the big spike in cattle prices experienced this year, high rates of cattle slaughter in NSW and Victoria have persisted much later into winter this year than would normally be the case. But signs suggest that may now start to decline, as suitable cattle start running short.
NSW last week reported another kill above 40,700 head, still 3pc above this time last year, while Victoria killed 30,300 head, also historically high for this time of year.
But there were also some significant declines reported in southern saleyard numbers last week, and direct consignment flows are easing, despite the big money on offer, southern processors say. That suggesting southern slaughter numbers may now start to soften.
Queensland's kill, accounting for roughly half of the Eastern States tally, also appears to be coming under some pressure, despite the good money on offer for slaughter cattle. This week's kill is down 1pc, or about 2000 head on the week previous, to 87,900 head.
What is remarkable is just how long the high rates of kill have been maintained across Eastern Australia so far this year – especially in the context of what happened already in 2014.
Judging by forward kill-slot bookings currently held by processors, Queensland's kills look likely to maintain reasonably high levels at least out to the end of July – perhaps just not quite as high as those seen earlier. Weekly kills in the mid-80s (thousands) now look more likely in the northern state for the next month or two.
That's at least partly due to the fact that despite the ongoing drought now engulfing 80 percent of Queensland, there are areas where there simply aren't any cattle left to destock, following the management decisions already made over the past 18 months.
Northern processors with which Beef Central regularly engages remain amazed at just how many cattle continue to come forward, given the seasonal history over the past 18 months. This graph, courtesy of Steiner Consulting, illustrates the kill trend in 2014-15 nicely, and it clearly shows no sign yet of easing, when measured on a rolling year basis. But it's only a matter of time.
Weather remains a factor
Certainly a change in seasonal conditions does not look like being a factor in rates of kill. The Bureau of Meteorology's latest three‐month rainfall outlook forecasts drier than average winter conditions for much of NSW and southern Queensland, and above average winter rainfall across Western Australian cropping regions. It also forecasts around average rainfall in South Australia and Victoria.
BOM also reported that El Niño in the tropical Pacific continues to strengthen, which increases the likelihood that spring rainfall in eastern Australia will be below average.
Weather remains a key driver for Australian slaughter, of course, and any unexpected break in the drought could cause supply availability to tighten much more sharply.
Looking at slaughter prospects for the remainder of June, there are a couple of likely handbrakes that could further limit throughputs.
Firstly, the Eastern States slaughter tally for this current week ending June 12 will be down, due to Monday's Queen's birthday public holiday. Having said that, some export sheds, where EBA's allow it, did kill Monday regardless. For northern operators like JBS, however, Monday's holiday impact will be significant, with the company's Rockhampton plant the only one in the stable where a kill shift took place.
Secondly there's also further potential for processing disruptions this month due to the ongoing Protected Industrial Action through the Commonwealth Public Service Union (see Beef Central's original story here.)
The Department of Agriculture has been informed by the CPSU that further stoppages (potentially involving both meat inspectors and vets) at export meat facilities may take place between Monday 15 June and Friday, 26 June.
Processors in Queensland this week continue report solid direct consignment space bookings in most plants, out to early-to-mid July. It suggests August on is now shaping up as a more testing period for Queensland processors, supply wise.
Grid prices remain stable
The supply pressure has not yet been translated into any sign of decline in grid pricing. Queensland grids have in fact remained remarkably stable over the past six weeks, despite the considerable demand for kill space and high rates of throughput, and a gradual easing in US grinding meat prices.
Best Southeast Queensland public grid prices seen this week included four-tooth grassfed export steers at 430-440c/kg; heavy cows 410-415c/kg; and 475-485c/kg for MSA grassfed steer.
Southern slaughter grids in Victoria and southern NSW remain 15-25c/kg above those rates, but so far there has been little evidence of southern processors pushing north to source cattle.
While saleyards cattle for a period a few weeks ago appeared to be well above direct consignment rates, that advantage now appears gone, and direct consignment again appears to hold the upper-hand, price wise.
Carcase weights in Queensland's kill have held up better than many might have expected this year, procesors are telling us. That's because most of those 'dead-set, drought-affected' cattle have now passed through the system, and are now being killed in fewer numbers.
To a large extent, Queensland slaughter cattle are now coming from those areas that received the beneficial rain at the start of the year, meaning weights are holding up "reasonably well," processors said.
"Those really bad areas are now more or less shut down, as supply areas," Beef Central was told.
Feeders put on hold
While it's only indirectly related to slaughter cattle pricing, a point worth noting this week is that several large grainfed operators have apparently pulled-out of offering quotes on heavy feeder cattle, around 450kg, destined for 100-day programs.
The move appears to be related to forward price prospects for 100-day cattle, currently at around 540c/kg with competitive grainfed processors for September kills. Operators are saying that is not a breakeven proposition on crossbred steers going on feed today at a liveweight price around 275c/kg. That price outlook was clearly reflected in Beef Central's regular trading budget published last week.
Certainly there is evidence across southern Queensland of "more cattle exiting feedlot pens than those going in" this week, Beef Central has been told.