DIRECT consignment grid offers in southern Queensland have risen for a second time in a fortnight, as slaughter cattle outlook continues to concern processors trying to maintain realistic levels of throughput.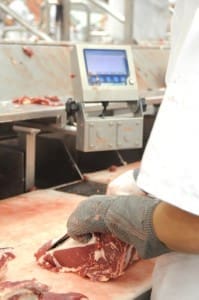 Last week's eastern states beef kill remained near 2017 season highs at 135,995 head, but numbers are looking thin throughout Queensland and NSW through the remainder of June, processors say.
Early July might deliver a few more killable cattle as producers hold a few stock back to minimise the 2016-17 year tax burden, and the country goes off after recent cold weather, but apart from that, the outlook through to the end of August, at least, looks very tough for processors in both states.
Buyers spoken to this week are building rosters as a 'week-to week proposition', and there is no shortage of slots available as soon as Thursday or Friday this week for those who want to do some business.
Some good runs of cull cows were evident in a yarding of 7500 head at Roma this morning, mostly weather-related turnoff, and a few more western cattle are starting to appear on kill rosters.
After a sharp 15-20c/kg jump in processor grids across all lines throughout Queensland reported last week, many grids rose an additional 10c/kg late on Friday, as processors try to flush out a few more stock.
Processors in southern Queensland this morning had offers on heavy grassfed four-tooth steers 535-540c; and heavy cows 475-480c. Premium lines are less impacted, with grainfed 100-day spot market ox around 550-560c, and MSA grassfed steer around 550c.
Central Queensland prices are in line with southern Queensland presently on steers, while North Queensland grids are showing 510c on four-tooth ox, 10c/kg better than the previous week, but 30c behind areas further south.
A large northern NSW export processor this morning had offers of 510c/kg on four-tooth grass steer kills week commencing 19 June, heavy cows 465c and MSA 0-2 tooth flatback grass steer 545c.
Further south, there was little change in Victorian grid offers last week, with grown steers and yearling steers both around 550c/kg and heavy cows 460c.
Year-on-year comparisons start to soften
The Eastern States weekly kill report for the week ended Friday reached 135,995 head, virtually unchanged from the week before. While the figure hovers near the 2017 season-high, it continues to look vulnerable.
Worth noting in year-on-year comparisons is the fact that the 2016 beef kill started to fall-away from this point on in the season, as the available cattle supply started to run out after two long years of drought liquidation.
It means that future weekly comparisons against the same time a year ago will now start to look less severe. This week, for example, the Eastern states kill is only back 7pc compared with the same time in 2016. Just a few weeks ago, that figure was still frequently around 15pc.
Queensland's kill last was back 1pc on the week before to 70,889 head, while New South Wales lifted 2pc to 32,338 head. Victoria's tally last week fell 3pc to 19,903 head; South Australia lifted 5pc to 8113 head, and Tasmania gained 1pc to 4742 head.
While the recent blast of cold weather might still push a few more surplus cattle forward for slaughter in July, conditions now look particularly bleak for processors trying to fill already depleted kill rosters for the next two to three months. A few oats finished cattle might help in August-September, and a solid floor in grainfed numbers is providing some assistance, but a considerable hole still remains to be filled by processors in the months ahead.