UNUSUALLY late seasonal rain across parts of central, northern and western Queensland has created some short-term delays in the northern cattle supply pipeline this week.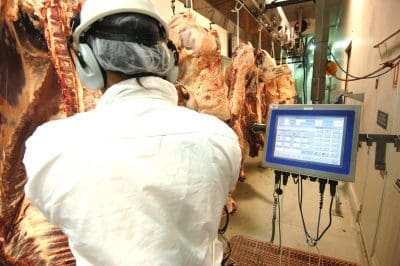 Falls of anywhere from 25-100mm were reasonably common, with some extreme 24-hour registrations around Barcaldine of more than 200mm in 24 hours, producing some disruptions in transport loading and kill rosters.
However most affected processors said they were plugging any holes with a few more grainfed cattle until conditions improve.
Substantial falls were also recorded along the Central and North Queensland coast over the past few days, as well as parts of South Australia.
While the sequence of three short working weeks has come to a close in most states this week after Monday's ANZAC Day holiday, many Queensland plants will miss another day's kill next Monday, due to a Labour Day state holiday. Some Queensland sites' awards allow the day off to be deferred until later in the year, however, allowing them to even-out production a little.
Nevertheless next week's Queensland kill will be adversely impacted for a fourth consecutive week.
"We are pretty comfortable for supply heading into May, with cattle bought earlier yet to come," one livestock manager said. "Any rain delays on booked cattle will only be temporary, and the short weeks have kept a lid on demand."
Wholesalers reported this morning that some cold storage meat stocks have started to run down as a result of recent low weekly beef production, and a late rush on grilling cuts as consumers make their last attempts at summer long-weekend barbecuing, before heading inside for winter.
Little grid offer activity
Several large multi-site processors in Queensland have continued to withdraw from the direct consignment market this week, declining to offer quotes to suppliers, content that they have kill spaces covered until early May, based on earlier contracted cattle.
Those that remain active in the Queensland market with grid offers have heavy slaughter cows this week at 720c/kg, and good four-tooth export ox at 780c/kg.
Premium lines still attract some hefty premiums, with one southern Queensland plant offering 850c/kg on certified grassfed no HGP steer this week, and 890c/kg on Certified Organic steer.
Processors in southern states were quoting 720c/kg on heavy cows, and up to 810c/kg on four-tooth grass steer this week.
Monday's ANZAC Day holiday has delayed access to the NLRS weekly kill report for last week. Results will be added here later today, when they become available.