SLAUGHTER grid price rises have been noted in Queensland and NSW over the past ten days, partly in response to relatively higher prices being paid in saleyards – especially for cows – as processor livestock buyers start to work harder to maintain current rates of kill.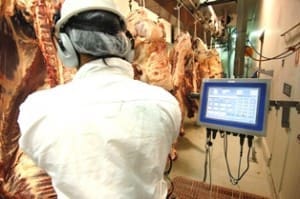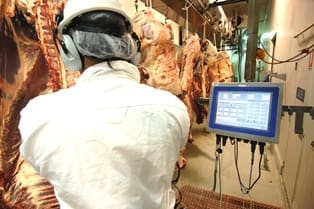 Southern Queensland direct consignment offers have generally lifted 10c since Wednesday last week.
While some Queensland processors have been conspicuously absent from saleyards over the past couple of months, others have had to dip into the physical yards system more vigorously, being observed paying the equivalent of above 480c/kg dressed weight for good cows recently, in order to try to preserve current rates of throughput.
That's apparently pushed profitability on cows back into red ink territory for some operators, with some contacts suggesting recent losses on cows around $20-$30 a head on cows bought at 440c – especially when higher-priced saleyards cattle purchases are factored-in. Forward price offers on cows from several large NSW processors for larger consignments are also serving to put pressure on spot market prices, apparently.
The alternative is to simply reduce plant shifts, or numbers processed per shift, which no processor is happy to do in a competitive marketplace short of raw material.
Recent saleyards prices have served to push grid offers higher this past week, as processors move to establish some 'parity' between direct consignment offers and recent saleyards activity.
Teys' publicly-accessible Beenleigh grid last Thursday rose to 510c/kg on grassfed YP steers in heavier weight categories, and 440c on best cows, with Central Queensland offers 10c/kg less than that. In the south, reflecting the drought, Teys Wagga has YP grass steers 525c and cows 430c, while Naracoorte has 510c and cows 430c, reflecting the better local conditions.
Other southern Queensland processor offers seen this morning ranged from 495-510c/kg for four-tooth steers, and 435-440c on heavy cows, top cell.
Large northern NSW export processor Bindaree Beef has offers for kills week commencing 24 September of 480c/kg on four-tooth grassfed heavy steer, and 440c on heavy cows.
Grids in NSW last week rose on average 3c/kg, with cow lines 7c/kg better, with heavy cows averaging 423c. Victorian slaughter grids last week were more or less unchanged, with heavy grows steer offers around 518c and heavy cows 414c.
Several processors this week spoke about the void left by the absence of any significant numbers of oats-finished cattle this spring. Normally around mid to late September, well-finished oats cattle play an important part of the kill matrix for processors from Central Queensland to Central NSW, but this year's drought means that supply is very limited, and not likely to last long.
There's a strong consensus evident among Queensland processors this week that another month or six weeks without decent rain could see another wave of breeder culling taking place, particularly out of larger cattle areas in central and western Queensland.
Record-high grain price continues to have a strong bearing on the feeder cattle market, with Queensland offers seen this week for heavy feeders from 265-285c for flatback steers, and better black steers for brand programs still as much as 310-330c. Feedlot buyers spoken to this week said their current supply position was 'not too bad,' with weather-driven supply still a big factor, and sub-optimum weights more common. The absence of heavy black feeders in the south this year is helping preserve that price for heavier black steers 400kg plus.
Kills show easing trend
Last week's eastern states kill reported by NLRS recorded a tally of 141,181 head for the seven days ended Friday. That figure rose 2pc on the previous week, and still sits 10pc higher than this time last year.
Queensland's kill was up 2pc to 76,615 head, up 13pc year-on-year. NSW dropped 5pc on the previous week to just short of 43,000 head, while Victoria lifted throughput 1pc to 23,104 head. South Australia's kill fell 7pc to 4683 head, while Tasmania dropped 11pc to 3874 head.