AFTER a series of upwards price corrections over the preceding month, Queensland grid prices were expected to catch a breather this past week.
But exactly the opposite has happened, with a further dramatic 20c/kg piled onto the top of what was already all-time record money being paid for slaughter cattle. Most SEQ grids rose 10c last Thursday, and lifted the same amount in opening offers from yesterday morning.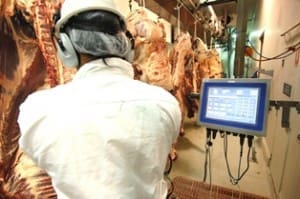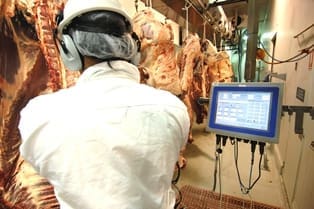 The development sends slaughter cattle prices for kills in the nation's major concentration of beef plants in southern Queensland to levels that just six months ago nobody would have dared dream about.
We've seen large SEQ export processor grids today that have heavy cows for kills in coming weeks at a breathtaking 540-545c/kg. Heavy grassfed steer this week is at 555-565c. Premium lines have not risen quite so severely, with EU, MSA and PCAS type cattle all rising 10pc on most Queensland grids, on average, with 575c/kg easily obtainable for MSA grass steer and 620c for EU steer.
This time last year, four-tooth grassfed steer at the same plants was worth 385c, and best cow 360c – rises of 180c and 185c respectively.
"It's gone up faster than smokes," one processor said this morning.
It's put grid prices perhaps 20c/kg higher than saleyards money at present, and Queensland grids are now perhaps slightly ahead of southern grids on the cow, and level-pegging on the grassfed steer. Southern grids have seen none, or very little of the latest surge in prices experienced in Queensland.
What's perhaps surprising is that the dramatic leaps in Queensland grid values are not flushing more cattle onto the market.
In normal times, a 20c/kg rise in grid prices would stimulate an avalanche of direct consignment placements from cattle producers wishing to cash-in, but this time, it hasn't happened. Suitable cattle simply aren't there in numbers, and most kill rosters for this week and next are still 'hand-to mouth', with more lost days looking likely.
Big losses being racked-up by processors
After two years of sustained high returns recorded by beef processors due to gross oversupply of stock caused by drought, the pendulum has now turned savagely in producers' favour.
Inquiries this week suggest that large export processors are now losing anywhere from $100 to $150 a head on each heavy cow slaughtered, and much the same on grassfed heavy steer.
The extreme purchase price for cattle is the dominant factor in that, of course, but there are other factors.
The A$ has risen close to 2c in the past week or so, and the current market impact from the US quota distribution process is having an obvious affect on meat prices. Volumes into the lucrative US manufacturing beef market have fallen from above 10,000t/week to closer to 6000t since the quota restriction was triggered recently (see earlier report), meaning the balance is having to be sold to lesser export markets, at lower prices.
In combination, current losses on grassfed being sustained by processors are the largest that have been seen since the 2012-13 period when successive very wet years saw producers hold-on to cattle in a herd rebuilding phase, forcing cattle prices higher. The big difference back then, however, was that the A$ was above parity with the US$, and international markets were nowhere near as strong as they are today.
Cost of 'dark-days' may exceed loss-making kills
The alternative, during times of serious cattle shortage, like that currently being experienced, is to stop kills altogether. But the cost of a 'dark-day' at a typical Queensland export plant can be around $200,000 a day, Beef Central understands. Essentially, it means that processors under current circumstances may be better off continuing to kill at current rates of loss – supply permitting – than they are standing-down for a day, with the fixed costs involved. But like everything, there's a limit.
It's enough to make some processors this week, only half-mockingly, suggest it's time for a parliamentary inquiry into supply chain margin share.
Alarming trend in supply
There's just one thing driving current extraordinary, and sustained price movements: a chronic lack of slaughter cattle, and little prospect of that changing any time soon. Add any sort of spring/summer seasonal break to the mix in coming months, and it only gets worse.
One large multi-state export processor scheduled four-day weeks at four of its plants across Eastern and southern Australia last week, and looks like doing the same this week. Even the nation's largest export processing site, JBS Dinmore, is known to have missed a day's kill last week. A large percentage of southern processors are now on four days or less.
Others are hanging-on grimly to five-day rosters, but it gets hard to deliver that, as every week goes by. Some are endeavouring to hang-on to full weekly kills until the early October Labour Day public holiday, but it could be Rafferty's rules after that.
Last week's Eastern States NLRS weekly kill report reflects the dramatic cattle supply trend. The tally of 148,298 head was down 8700 or 5.5 percent from the week before, with all states affected.
Queensland, responsible for half the nation's kill, fell a dramatic 8 percent on the week previous, to 76,729 head – now minus 10pc on the same week last year.
New South Wales held its own, killing 34,445 head, but down 17pc year-on-year; while Victoria's kill was -5pc on the previous week at 24,441 head (a 20pc deficit year on year).
South Australia followed the trend, being back 10pc to 8162 head (-3pc on this time in 2014) while Tasmania also fell 4pc to 4481 head.
The Eastern States kill has now fallen a full 30,000 head per week from its recent highs (week 13 and 16) of close to 180,000 head.