IT'S been a long time coming, but some large Queensland and NSW beef processors are back to full-week kills this week – for the first time since April or May in some cases.
The nation's largest beef plant, JBS Dinmore, for example, has returned to double-shifts each working day, although kills remain limited to a just four-day working week in response to the available cattle supply.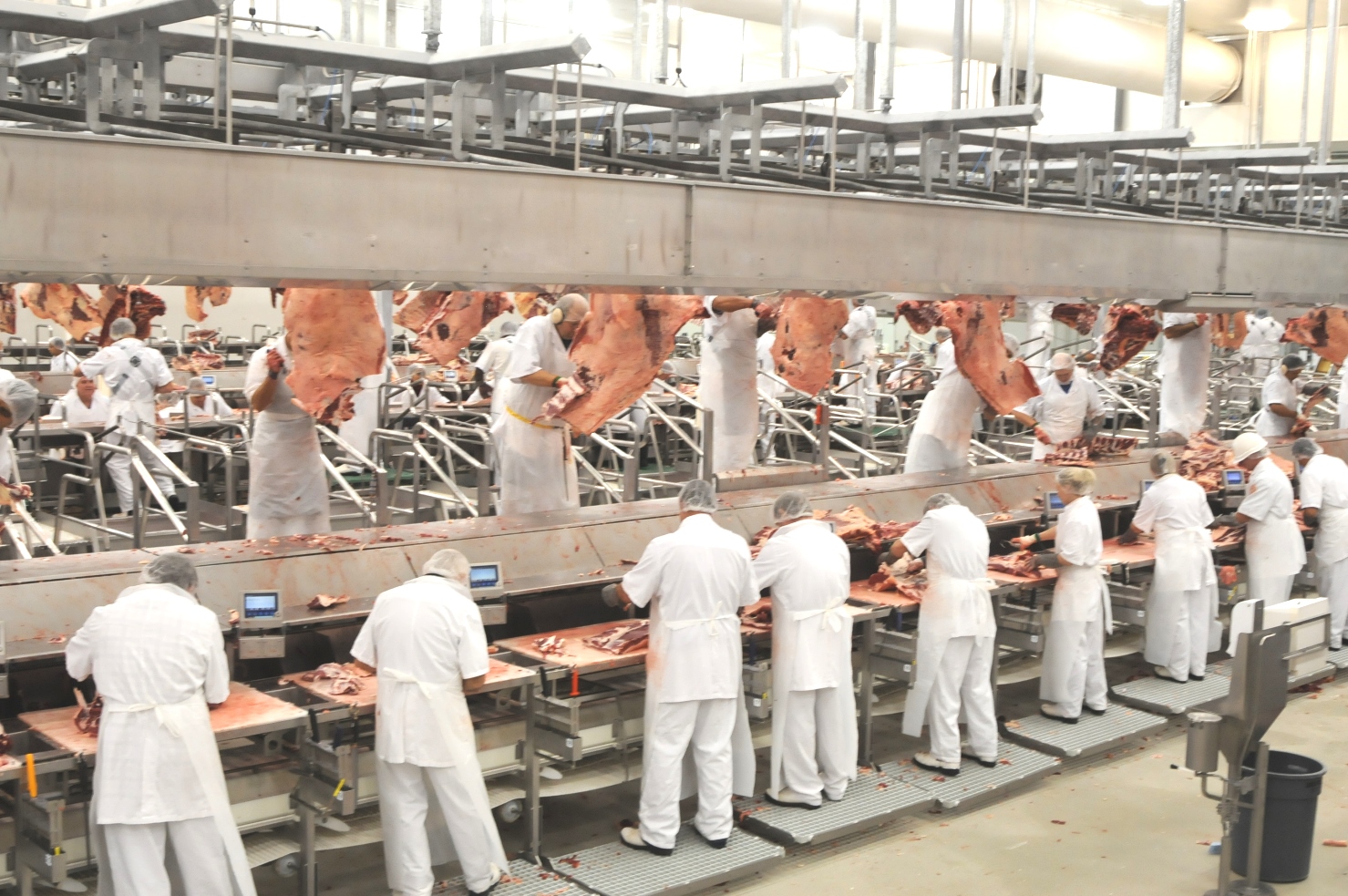 Second largest processor Teys Australia has also scheduled five-day kills this week at its Queensland plants, breaking a long sequence of reduced weekly shifts.
A much-anticipated spring lift in flow of slaughter cattle is the reason.
The trend has been widely anticipated for several months, but has perhaps been delayed a little by earlier rain events across eastern Australia. But now that conditions are starting to dry out, cattle availability is clearly on the rise.
The eastern states weekly kill reported by NLRS for the week ended Friday lifted to 132,378 head – the highest five-state throughput seen since mid-July. This time a month ago, the weekly kill figure was barely over 101,000 head.
The encouraging rise needs to be kept in some context, however. It is still a massive 16 percent below throughput seen this time last year – and that comparative 2015 weekly tally was impacted somewhat by Butcher's Picnic holidays in Queensland. This year, the butcher's picnic holiday is not observed until this current week, or next, in some Queensland plants.
Recent saleyards numbers also reflect the spring flush of cattle that's being experienced, with national cattle yardings last week reaching 55,888 head, up from 44,000 head a month ago.
Grids drop 25-35c
The larger flow of cattle which started two or three weeks ago has had an immediate effect on grid pricing, and it can be argued that the reverse has also been true.
Southern Queensland direct consignment grids have now dropped 25-35c/kg carcase weight on most descriptions compared with mid-October, but now appear to have stabilised, with no further changes reported by the big-four processors this week.
Certainly some vendors have seen this movement as the shift in the cycle, and elected to consign cattle before further price deterioration occurs.
Depending on location, SEQ grids currently are offering 545-550c/kg the four-tooth ox, and 490-495c/kg for heavy cows. In direct comparisons with previous grids, some of those figures are now back 30c on the ox, and 35c below earlier highs for cow.
Across the border, one large northern NSW processor has grids out for kills week commencing 21 November for four-tooth steer at 540c (HGP-free), down 15c on a fortnight ago, and heavy cows 470c.
The position now appears delicately poised, with any further drop in OTH rates only likely to curtail supply again, as producers are under no pressure to sell with a big body of feed behind them.
Still in all, current rates remain highly attractive in a historical context, with the same bullock worth 550c/kg this week worth only around 300c/kg this time 18 months ago.
Western cattle flow
As conditions dry-out, significant numbers of cattle are flowing out of western Queensland at present, many held-up by earlier rain delays. With many Darling Downs mixed farmers currently tied up with grain harvest, Dalby sale this morning, for example, was dominated by cattle from western areas of the state.
There is a sense of urgency involved, however, as the first blast of summer conditions will make cattle movement in the far west difficult, meaning some slaughter stock may be held over for slaughter next year, processors suggested.
Long-lasting implications from mild-winter & wet spring
Stakeholder attention is now starting to focus on the future supply and demand implications caused by the unusually mild winter experienced this year, followed by the abundant spring rain.
Firstly, the mild winter/spring has pushed many grass cattle months forward of where they would normally be in the production cycle. Queensland processors are reporting unusually good weights in cows and steers off grass for this time of year in central and southern parts of the state.
Cattle that would normally gain at only 0.2kg/day during the depths of winter were punching along at 0.6kg/day or better on buffel grass, one large Central Queensland producer told Beef Central last week.
That will only serve to hasten the flow of cattle to slaughter over the next three months into Queensland processing sheds.
Oats cattle are a separate case. Because of the late rain, a lot of cattle did not go onto winter oats crops until quite late, delaying their turnoff until later into spring. While many producers had tremendous crops, they were not going to waste them by putting cattle on too early, and 'ploughing up' the saturated oats plantings.
That's pushing many oats-finished cattle back later into the spring/summer period.
A theory is now emerging that there will be (relatively) good flows of slaughter cattle for the final quarter this year, and the first quarter of 2017 – but desperately short supply for 2Q and 3Q next year.
That's more or less the opposite of a traditional eastern Australian turnoff pattern.
"While it's still well down on a normal year due to the drought impact on herd size, we're anticipating a reasonable run of cattle either side of the Christmas break, that we don't normally see," one large processor told Beef Central this morning.
"That lack of winter, and abundant early feed means there was no winter set-back, and we think a lot of cattle that would normally have been traded March-April next year will come a lot earlier. It's brought everything forward by a notch."
"There were lots of people last winter that normally get 15 or 20 frosts that this year got two or three. Cattle just continued to power on."
But while early delivery of cattle like this is good for processors in the shorter-term, as the old saying goes, "You can only kill 'em once."
It potentially leaves a very big hole to fill through the middle quarters next year, at the time when cattle supply is normally at its most accessible.
"The second and third quarters next year are shaping up as being particularly difficult for processors," a contact said. "But it could be that numbers again start to emerge in the last quarter next year, as many young cattle this year have not suffered much set-back."
"It's almost the inverse of a normal year. Normally it's the second quarter when cattle do start to run, but it won't be the case in 2017 – I could nearly guarantee it," he said.
Despite some signs of easing in young cattle prices recently, the big disconnect between slaughter cattle and the restocker/backgrounder market continues, as evidenced in this separate article published this morning, where Victorian processor Midfield Meats offloaded some bug runs of store cattle into Hamilton Saleyards last week, in preference to holding them for later slaughter.