BEEF processor profitability has deteriorated markedly over the past three weeks, on the back of flat international beef sales and rising livestock procurement costs.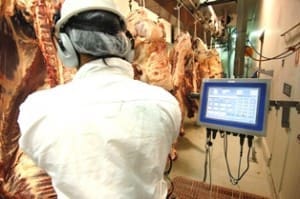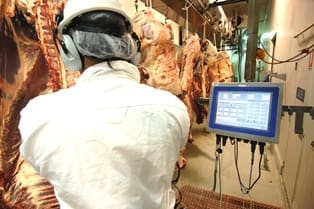 Competitive grids in Queensland and northern NSW have risen 30c/kg on steers and 25c/kg on best heavy cows since late May.
On a typical 340kg dressed weight grassfed ox carcase, that's added another $102 to the direct consignment livestock procurement cost. And there's been no real relief at the sell-end to compensate for that.
Where many processors just three weeks ago may have had their nose in front in terms of showing a small profit on kills, this week profitability has sunk like a stone, again. While selling prices and cost of production vary substantially from plant-to-plant, we're seeing typical processor losses this week on grassfed ox slaughtered in Qld/northern NSW at $60-$80 a head, and perhaps negative $40-$60 on cows. Those are actual figures, not based on a 'formula/forecast' calculation.
Stocks building up in cold storage
Equally disturbingly, there's strong evidence now emerging of a build-up of beef stocks occurring in cold storage across eastern Australia, as many export markets prove tough going for higher-priced Australian beef.
That does not auger well for cattle pricing early in the new financial year, starting in a little over two weeks. It is also putting the domestic beef market under mounting price pressure, as product is diverted out of export channels into 'default' local trade.
One trusted beef supply chain contact, with close connection with the domestic wholesale trade, suggested this morning that some grainfed product being sold on the domestic market currently might be under-valued by 18-20 percent, compared with its production cost.
He based this on a production cost of 620c/kg; a processor grid price of 560-570c/kg; a boneless fullset price of 910c/kg; and a wholesale price currently of around 750c/kg, on a fullset basis.
"Everyone (beef processors) is hurting again," a mid-sized Queensland processor contact told Beef Central this morning.
"Things weren't too bad in late May, but it has turned around again rapidly. We're running meat plants almost against our will at present," he said. "It's fundamentally about protecting market share, and protecting jobs."
Grids unchanged
Grids from major export processors in southern Queensland remained mostly unchanged this week.
The current JBS grid for Dinmore shows grassfed four-tooth steer at 540c, unchanged from last week, but 30c/kg higher than where it sat just three weeks ago. Teys' offers for Beenleigh are similar, or identical, while several other Queensland plants more attractively located for western cattle are 5-10c/kg less on steer.
Similarly best cow price this week at Dinmore and Beenleigh is 480c for 300-360kg carcases, up 25c/kg from late May.
Central Queensland plants are not significantly different from southern Queensland this week, in most cases.
Despite the recent rises in grid offers, there has been little substantive impact in slaughter cattle flows, processors report, with many remaining 'very current' with kill rosters for the next few weeks.
Kill rates steady
There was little change in rates of kill across eastern Australia last week, with the NLRS reporting a five-states throughput to Friday of 134,586 head, back 1pc on the week before. Queensland declined 2pc to 69,700 head; NSW fell 3pc to 31,500; Victoria increased 2pc to 20,200; South Australia rose 4pc to 8400; and Tasmania eased 1pc to 4700.