EVEN amidst some of the biggest trading losses ever recorded by beef processors, competitive tensions between large exporters for the meagre offering of slaughter cattle available across eastern Australia have pushed some direct consignment grids higher this week.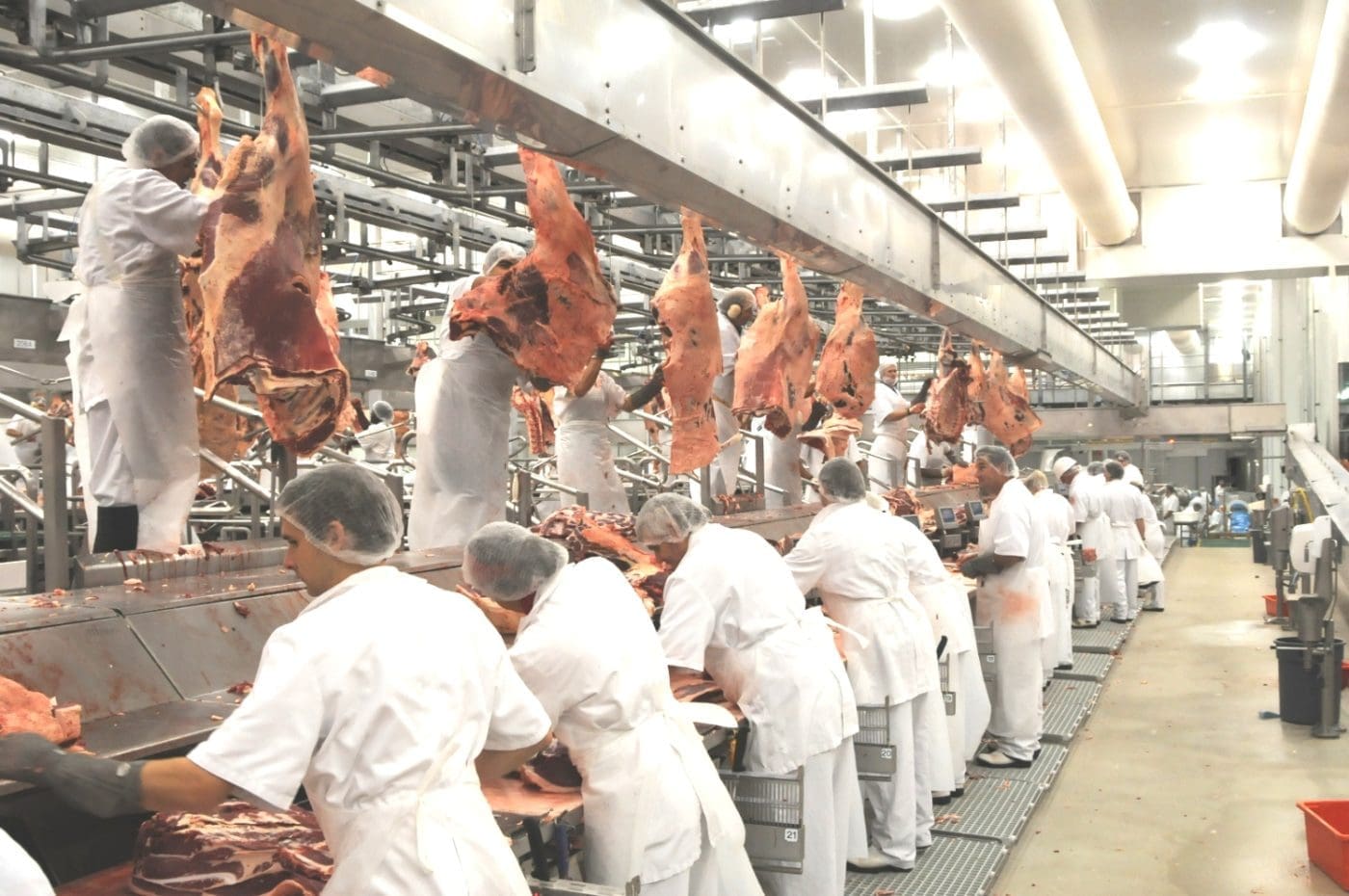 Some Queensland direct consignment offers this week now sit at 590c/kg for four-tooth grassfed heavy steer, up a further 10c, and heavy cow now at 540c/kg, also up 10c.
But is it delivering one more beast to the chain?
Unlikely, the latest National Livestock Reporting Service weekly kill report suggests.
Last week's eastern states kill report indicates that just 122,632 head were processed across the five eastern-most states. That's on top of an already meagre four-week cycle that has produced average weekly kills well short of 125,000 head.
This current week will be affected, also, by mid-week closures at a number of large factories in the Brisbane region, observing the annual show holiday.
Queensland's kill last week remained well short of 70,000 head, back about 18 percent on this time last year. In NSW, the kill was a mammoth 31pc behind this time last year, at 25,162 head.
Victoria was 20pc back, year on year, to 19,688 head; South Australia was -47pc in yearly comparisons at 4657 head, while Tasmania was 19pc down at 3785 head.
Further tough decisions ahead
With the month not yet two weeks old, it means that August is shaping up every bit as bad, for slaughter cattle procurement, as earlier predicted.
There's talk this week of further tough decisions by large export processors, in terms of managing operations to reflect the flow of cattle. At least one large operator is apparently contemplating a week-long closure at one of its flagship Queensland plants – possibly longer. That's on top of already heavily restricted killing operations. That would make some sense, given worker entitlement accruals since the start of the season.
At least one other large processor is meeting tomorrow to discuss where it goes from here, operations-wise.
The latest rise in Queensland cattle grids appears to be all about major competitors trying to protect market share in a viciously tight supply environment, rather than any semblance of positive meat market outlook.
A fortnight ago, there was an encouraging 20c/kg surge in the 90CL grinding beef price into the US, but that rally proved short-lived, as the combination of demand and a rising currency dissolved that price advance last week. The last imported frozen 90CL quote from Steiner Consulting has the price down A16.4c, to 601.7c CIF.
The catalyst for recent processor grid adjustments in Queensland appears to be circumstances in Central Queensland, where cattle supply has been relatively better off than most other parts of the state.
One export processor a few weeks ago raised its offer for kills in the region to match pricing seen in southern Queensland plants. That was unusual, as typically, Central Queensland sheds like Lakes Creek, JBS Rockhampton and Teys Biloela are about 10c/kg behind pricing seen in southern parts of the state.
What that did was 'bend' a few extra cattle the way of the early-mover, but it was never going to be long before its major rival had to follow suit, and lift the southern Queensland grid, also, to maintain some attraction in shipping Central Queensland cattle further south.
It's also had the effect of squaring-up some of the deficit that was evident earlier between slaughter cattle and saleyards pricing, especially when the expense involved in the saleyards option is taken into account.
Other plants in southern Queensland this week remain at 580c/kg for four-tooth steer, and 525c/kg on heavy cows, determined not to throw good money after bad in a futile attempt to source more cattle, at an even greater level of loss.
Has the bell now rung in the current extraordinary price cycle? We'd argue it has, and when the pendulum starts to shift the other way, the correction is likely to be both abrupt, and steep.