DIRECT consignment grid and saleyards prices have found a level this week, with prices largely unchanged in Queensland and New South Wales markets from the week before.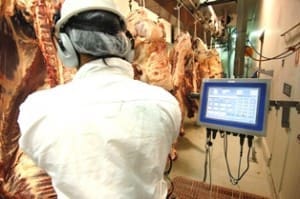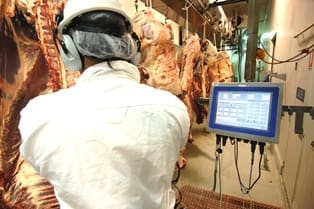 Beef kills across the five eastern states reached a new 2018 season-high of 139,093 head for the week. While the figure was up 9pc on the week before, it was off a low base, as a number of large export processors skipped a day the previous week due to ongoing impact of earlier rain on supply.
That pushed a few more residual cattle into last week's kill rosters, and the fact this week is a four-day roster also pushed last week's numbers higher, to compensate.
Grid offers from large export processors in southern Queensland this week show kills in coming weeks at 475-500c/kg for four-tooth grassfed export ox (some variance depending on plant location), and 430-440c/kg on heavy cows. Some grids eased 5c during the back-half of last week, but still fall within that range.
Central Queensland grids were typically 10c behind those rates.
Feedback from most Queensland processors this morning was that they remain in a reasonably good position, supply wise, for the next couple of holiday-shortened weeks, but expect to see some numbers start to move by mid-to-late April.
Further south, a large northern NSW export processor has offers out this morning for kills week commencing 9 April of 460c/kg on four-tooth grassfed steer, and 430c/kg on heavy cow.
Grids in NSW last week typically lifted 5-7c, averaging 417c/kg for heavy cows and 479c/kg for heavy grass steer. Victorian grids were mostly unchanged, with heavy cows averaging 397c/kg and steers 483c.
Most saleyards showed little substantive change in price this week, after some major corrections in value driven by volume a week before.
With big delays caused by torrential rain across coastal North Queensland, JBS's Townsville plant is determined to start its 2018 season next Tuesday, straight after Easter, scheduling four days a week in the early stages.
Barkly remains dry
Reports suggest large numbers of cattle are starting to be shifted off the Barkly Tableland, after a failure of the traditional northern wet season across large parts of the region this year.
Last week's cyclone in the Gulf of Carpentaria failed to have any great impact, and decision-making points have now been reached over lightening-off among the Barkly's larger pastoral companies.
Some very substantial numbers of cows are currently being pushed to slaughter off the Barkly, after a very dry summer. Easter has served as a trigger-point for sale decisions, apparently.
Because kills in North and Central Queensland plants are already well subscribed for the next five to six weeks, some of those cattle will have to travel to southern Queensland for slaughter, Beef Central was told.
Queensland's kill last week jumped sharply, rising 11pc on the week before to 68,340 head. Included in that was a sharp 14pc rise in female kill, on the previous week, possibly including some early runs of the Barkly cows referenced above.
The NSW kill rose 3pc last week to about 34,600 head, while Victoria jumped 17pc to 25,900 head. South Australia's kill remains depressed by the absence of the fire-affected TFI Murray Bridge plant, recording a weekly kill of 5500 head, down 25pc on this time last year; while Tasmania was 18pc higher than the previous week at 4728 head.