EASTERN states cattle slaughter numbers produced a sharp 8pc rise for the week ended Friday – partly in reflection of the Queen's Birthday holiday in a number of states the week before, but also because of continued strong meatworks bookings as frost impact takes hold on what's left of winter pasture.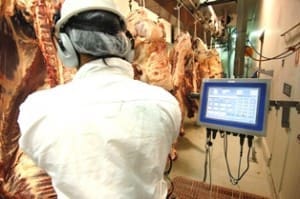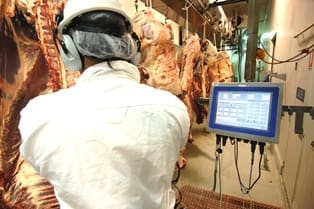 The National Livestock Reporting Service had the seven day kill to Friday at 154,528 head, up more than 11,500 head on the previous week, and 3pc higher than this time last year.
Southern states where the previous week's public holiday was held showed the biggest change, with Victoria up 21pc to 27,060 head; South Australia up 14pc to 5936 head; and Tasmania up 26pc to 5008 head. New South Wales was less affected, but still rose 8pc to 35,370 head.
Demonstrating that the rise in throughput last week went beyond holiday breaks, Queensland, where no break was taken, rose 3pc to 81,154 head.
Direct consignment rates lift in southern states, QLD steady
Some direct consignment grids in southern states have risen 10c/kg this week, with sites like Naracoorte now offering 555c/kg on four-tooth steer, and cows 470c. At Teys Wagga, cows this week have risen to 460c, and 555c on four-tooth steer. That's due to normal seasonal tightness of supply.
Processor offers for slaughter cattle in southern Queensland remain stable this week, continuing a month-long trend. Competitive processors in the region have offers today of 510-530c/kg on four-tooth ox, depending on location with some grids 5c/kg either side of the higher end of that range for HGP and no-HGP cattle. Cows this week are being quoted at 410-415c/kg on heavy cows, depending on location, with HGP-free cows up to 425c.
Across the border, a large northern NSW export processor has offers for kills week commencing 1 July of 480c/kg on four tooth grassfed ox and 410c on heavy cows.
Currency continues to sit favourably for beef exporters between US68.5c and US70c. In fact the A$ has not exceeded US70c since early May, reinforcing competitiveness on Australian exports, and helping underpin processor margins.
Processor margins remain positive on all slaughter lines, Beef Central was told, averaging around $50-$80 on cows, a supply chain manager said.
Grainfed supply strong
Supply of grainfed slaughter cattle has been particularly strong for the past three to four weeks, processors working in this segment report – partly in response to the record numbers of cattle on feed in the March quarter, above 1.14 million head.
High grainfed turnoff is not necessarily putting downward pressure on price, however, because those grainfeds are helping compensate for the lack of quality grassfed cattle about, and processors evidently do not want to disrupt supply by lowering price too much.
Current forward contract price on 100-day grainfeds is 575-580c/kg and spot price for immediate kills 570c, which has remained unchanged for a month or so.
Saleyards money in some regions appears to have caught up with direct consignment pricing a little. In a big yarding of around 6500 at Dalby this morning, good cows were making 215-220c/kg liveweight – not far off direct consignment rates, before fees and charges are factored in.