THE sequence of short kill weeks that started on Friday has seen the beef processing industry put the cue in the rack for the timebeing, with no changes to grid offers and only very small numbers of slaughter type cattle offered at significant saleyards so far this week.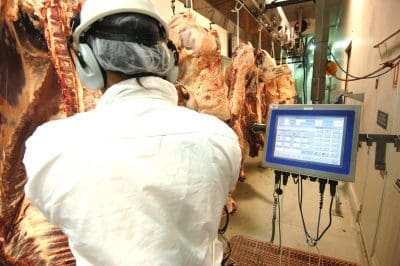 On top of school holidays, Easter is a popular time across eastern Australia for horse sports like campdraft (ACA Finals, and others scheduled further south) and rodeo, and it's left little time for cattle work in the bush, evidently.
Roma sale this morning only offered around 1800 head – half last week's already modest offering. Some larger processor operators were absent, given the slim pickings. Similarly Dalby Sale tomorrow is also light-on for bookings, and there were only 600 on offer at Wodonga this morning.
Contributing to the current subdued state is that many northern processors say they are now well covered for slaughter cattle until week one or two in May. Others have limited bookings available for the week after next, but are confident that more northern cattle will start to present by early May.
Beef Central has picked up no significant changes in direct consignment grid offers this week.
Competitive southern Queensland processors this morning were offering anywhere from 500-530c/kg for heavy cow and 570-580c on four-tooth steer. Deduct 10c from those rates for the big export plants in Central Queensland.
It's reasonably clear that some vendors in southern parts of Queensland, particularly, are resisting the recent sequence of slaughter cattle price falls in anticipation of some recovery after the holiday-shortened processing weeks clear later this month.
This presents some risk that the 'sitters' could all decide to shift cattle at once, especially now that first frosts are on the horizon. Given current tightness in processing capacity due to labour shortages, the national industry has struggled to process more than 115,000 head a week fore the first quarter, and any flow of cattle much above that figure could represent a dangerous tipping-point for prices, one contact suggested.
In southern states, competitive direct consignment quotes seen this morning had heavy cows at 530-550c/kg, and four-tooth grass export steer 635c.
The short weeks, school holidays and subdued activity was also reflected in low numbers offered at Roma store sale this morning, and agents are drawing for only around 2500 head at Dalby sale tomorrow.
There was no weekly slaughter statistics available for last week from NLRS by the time this item was published. Data will be added here when it arrives.