HOT, dry weather across large parts of northern Australia is pushing cattle to market in unexpected volume, leading to a sudden change in the supply/demand dynamic for slaughter cattle this week.
Queensland processor grid offers have shifted sharply lower as a result, as operators move closer to filling their requirements for the remainder of the year with the late supply surge. Indeed several processors stopped quoting for a period this past week, confident that that have most of their remaining slots for the 2020 season covered.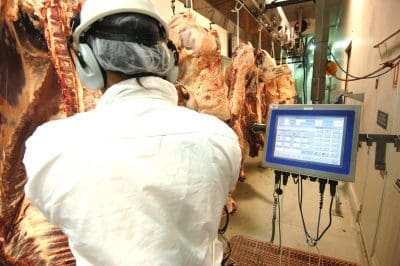 Some Queensland grids have shifted downwards twice in the past seven days, dropping anywhere from 10-25c on four-tooth Jap ox, and 15-25c on heavy cows, from recent all-time record highs. Even more severe, some branded-beef programs (e.g. certified grassfed) are back 40c/kg on rates seen just a week ago. Grainfed cattle spot-market are typically back 20-25c on last Tuesday.
Best offers on heavy cows in southern Queensland were making 580-590c this morning, and grassfed heavy steer four-tooth at 650-660c.
Unlike southern regions, dry weather continues to plague large parts of Queensland and northern NSW, despite earlier highly encouraging three-month spring outlooks forecast by BOM. The fact that most plants are operating at greatly reduced staffing levels and capacity has probably made the current small 'surge' in numbers look more impactful than it would otherwise be.
In addition to an improved supply outlook as Queensland producers look to lighten off in the lead-up to Christmas closures, processors are also continuing to battle very flat meat trading conditions in key markets including Japan, Korea, the US and China. They were looking for any opportunity to lower their buy prices to reflect those challenges, and the recent lift in supply due to weather has apparently delivered it.
Elevated currency value has also diminished Australian beef's competitiveness overseas, with the A$ trading this morning around US72.8c.
Some observers had anticipated a downwards adjustment to processor grids during the upcoming Christmas closure break, to better reflect global meat and livestock prices, after a year where Australian cattle have looked among the most expensive in the world. But weather conditions have brought that change forward by some weeks, it now seems.
Reflecting the rapidly drying conditions in the north, numbers rose sharply at the weekly Roma store sale this morning, with almost 8500 head yarded. Prices showed signs of a small check.
One concern is that if conditions continue to deteriorate in NSW and Queensland into January, low residual staff numbers at many processing plants may make it difficult, or impossible, to ramp-up kills to ease the burden of surplus cattle looking to be removed from the system early next year.
Kills slide again
Eastern states beef kills continued their recent volatile pattern, falling 5pc again last week after a substantial rally the week before.
The five eastern states accounted for 104,177 head for the seven days ended Friday, down 5pc on the week before, but still 34pc below this time last year.
Queensland's kill eased 2pc to 52,976 head, while NSW was down a huge 19pc to 23,861 head.
In contrast, Victoria's kill rose 10pc on the previous week to 20,352 head; but South Australia dipped 19pc to 3176 head. Tasmania remained unchanged on the previous week to 3812 head, down 25pc on a year ago.