PROCESSOR direct consignment grid offers have lifted sharply in Queensland over the past few days, while smaller rises have also been seen in parts of southern Australia.
There appears to be several factors in play in the larger Queensland adjustments, after a period of five or six weeks of very little or no price movement.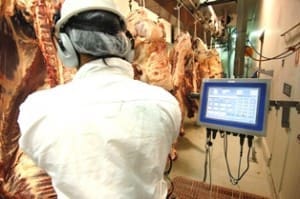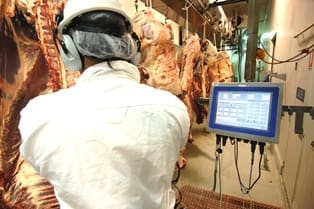 In the southern part of Queensland where the greatest concentration of processing in Australia exists, cow prices among competitive exporters have shot up 15c/kg, with current offers depending on location of 435-440c/kg.
Export steer prices have risen 10c/kg, with four-tooth heavy grassfed steer offers now around 535-550c/kg, depending on plant location. HGP status may add 5c/kg either side of those figures for some processors.
Most Central Queensland grids have also risen 5c/kg this week, and are now typically 10c/kg behind those southern Queensland rates.
Some southern state grids have also lifted this week, with Wagga's grass grid rising 10c/kg late last week, due to some local rain events and tightening supply. No change at Naracoorte.
Some of the factors in play in price movements appear to include:
Cattle bookings appear to be slowing down a little, in contrast with just a week or two ago when many processors held solid forward space bookings right through July and into August
Patchy rain in some areas of Queensland and NSW last week has contributed to that
Recent larger weekly kills (last week was the biggest weekly tally seen across eastern Australia since October 2015) has seen processors 'work through' the available population of slaughter cattle a little more quickly than anticipated
Saleyard prices have continued to move upwards, as seen over the past fortnight or so, prompting a corresponding rise in direct consignment money
As outlined in last week's kill report, southern beef processors continue to press north looking for slaughter stock, creating a little more competitive tension in the marketplace
Processor margins remain solid, buoyed by continued strong international beef demand and a cooperative Australian dollar that has settled at or below US70c for the past three months (see home page Industry Dashboard graphs).
Weekly kill falls 5pc
Last week's seven day kill recorded across the five eastern states by NLRS sank by 5pc, compared to the extreme activity seen the week before, when numbers shot to a three-and-a-half year high above 160,000 head.
The five-state total last week was 152,971 head, with all states except South Australia logging lower figures.
Queensland's kill eased 1pc to 79,553 head, which is still 2pc higher than the equivalent week last year.
NSW eased 1pc to 35,554 head, also 7pc up on last year due to the lingering effects of drought. After recording an extraordinary female proportion of 60pc the week before, female kill in NSW last week eased somewhat to 56pc. Victoria was down a massive 18pc in numbers to 26,906 last week, as local cattle become increasingly difficult to procure in the middle of winter, while South Australia was unchanged at 6023 head.
Tasmania's kill eased 3pc on the week prior to 4935 head.