AFTER notching up further hefty rises the previous week, direct consignment grid prices for slaughter cattle across eastern Australian were mostly stable this week – albeit at all-time record highs in most states.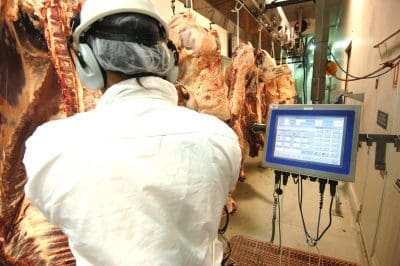 Grid offers out of southern Queensland plants last week surged another 15-20c/kg dressed weight at many sites, with several large multi-site operators now offering 735-750c/kg dressed weight on heavy cows and 780-785c/kg on four-tooth heavy steer.
As a comparison, this week last year the same processors were offering 670c/kg on the four tooth steer and 600c on heavy cows. Those prices were in themselves records at that time, but returns have lifted another 25pc on cows in the 12 months since, and 12pc higher on heavy steer.
Some Central Queensland plants are now directly aligned with this week's pricing in southern parts of the state, while others are still 10c/kg behind. In southern states, direct consignment slaughter grids now closely match those seen in Queensland, with cows also around 750c/kg and heavy grass steers 780-800c, and higher in places.
Saleyards rates for most slaughter cattle remain on par, or a little ahead of direct consignment rates this week, when costs are factored into the equation.
MLA's weekly over the hooks report has NSW four-tooth heavy steer at a top price of 730c, and heavy cow 730c, while Victoria has the peak for cows at 750c, and steers 830c.
Processor livestock managers say supply remains a day-to-day proposition heading into the back end of October, with no real relief in sight. In another sign that late season supply is becoming particularly tight, some Central Queensland plants have this week moved to four-day weekly rosters, and even then at minimum shift numbers.
Record pricing on slaughter cattle has had little real effect on flow of slaughter cattle, it seems.
"The current price level is about two things," one regular processor contact said this morning. "It's the greatly reduced pool of cattle we are all operating on, heading into summer, and the strong motivation to keep plant employees in work. Closure would mean many of those valued employees would drift away to other work, and may be very hard to re-attract, when the chain starts again."
Defensive investment in maintaining the skilled and semi-skilled workforce has been a key feature of processors' cattle pricing decisions throughout the particularly tough 2021 year.
Some processors are considering their annual seasonal closure dates this week, but most are desperate to kill as late into December as possible, determined by what cattle come forward. There's talk of one Central Queensland plants closing its 2021 season on December 6.
Slaughter numbers lift a little, but off a low base
National slaughter numbers rose a little last week, but the trend was coming off two very slow weeks.
Total adult cattle slaughter for the week ended Friday reached 103,929 head, up 5pc or about 5500 on the week before. In comparative terms, numbers remain about 5.5pc behind this week (week 43) last year, and more than 49,000 head behind the same week in 2019, when the final stages of the drought sparked a frantic last quarter burst in herd liquidation before plants closed for Christmas break.
Queensland accounted for most of the rise in numbers seen last week, lifting 10pc to 53,787 head. NSW increased by 2pc to 28,581 head, but there is little sign yet of a spring flush of slaughter cattle.
Victoria's kill eased 3pc last week to 12,021 head, while Tasmania dropped 16pc to 3211, and South Australia lifted a little to 3054 head.