DIRECT to works slaughter grids in Queensland and northern NSW have taken another big hit this week, as processors strive to maximise the advantage of a weather-driven flow of cattle to try to stem some of the bleeding in processing margins that took place earlier.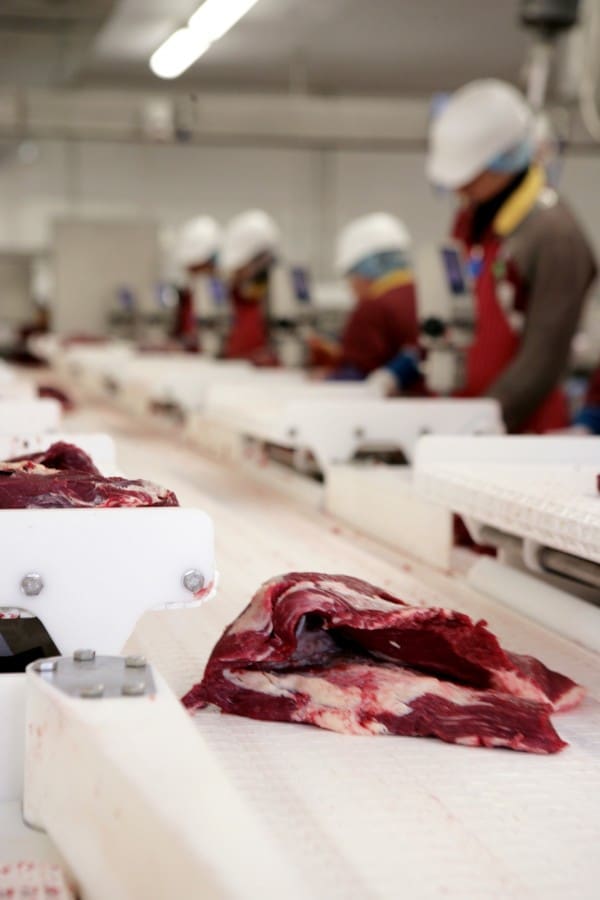 Some Queensland grids have now fallen 35c/kg dressed weight in a fortnight, and a total of 50c since early February. On a typical 330kg grassfed four-tooth Jap ox, that represents an adjustment of $165 a head, in what is arguably the biggest cattle price correction seen since 2014.
Grid pricing is something of a moving feast at present, with some processor quotes edging downwards three times in the past eight days.
Quotes current as of yesterday for Queensland kills in coming weeks ranged from 485c-510c/kg for four-tooth grassfed export ox, depending on location (processors further inland typically quote a few cents less than those on the coast, to reflect lower transport cost) and 450-455c/kg for heavy cows.
In early February, those categories were still worth up to 560c and 505c/kg, respectively. Grainfed 100-day cattle on the spot market this week are anywhere from 525c to 535c/kg. Those same grainfeds were worth +570c only a blink of an eye ago.
One large NSW export processor today has offers for week commencing March 20 of 510c for four tooth grassfed steer (no HGP), and 460c/kg for full-mouth heavy cows. The same company's MSA 0-2 tooth steer grid has a top sell of 550c.
Despite the big weather-driven price reductions, export processors balance sheets were not keeping up with the drop in revenue in meat price, Beef Central was told yesterday. Grassfed bullocks on current costings are still in negative profit territory, a processor contact said.
"While the numbers keep coming as they are, the grids will reflect the better access to cattle," one processor said. "I wouldn't say we are being inundated with cattle offers, but the flow is adequate to service our current, reduced kill needs," he said.
Most Queensland and NSW processors remain on greatly reduced shifts and daily tallies, but many plants have now secured bookings to underpin kills two to three weeks out.
How long does run of cattle last?
The big question now is, how long does the current run of slaughter cattle last?
A common feeling among processors spoken to yesterday was that the remainder of March and April would see comfortable cattle flows continue, as producers reduce inventory heading into what is shaping up as another very dry winter. The caveat on that is no unexpected break in the current dry weather outlook.
May could see that cattle supply cycle start to change again, and numbers will again become exceedingly tight for the following four or five months, processors believe.
But processors know that they have to try to claw-back some ground on profitability now, because the minute the flow of cattle slows to a trickle, the opportunity will be lost.
They then have to again consider what appetite they have for tearing-up copious amounts of money due to the disconnect between Australian livestock prices and current international meat prices. As Beef Central has reported a number of times over the past six months, processor losses on heavy grassfed steer have been as high as $180 a head this year, and heavy cows not much behind that.
At the other end of the value- chain, many international beef markets remain depressed for Australian exporters, and in some cases continue to deteriorate in value. One major NSW processor last week told suppliers the Korean export market had fallen 25 percent in the past six to eight weeks. 'Major corrections' were also happening in the Japanese and domestic meat markets, the processor said.
That's largely due to competitive pressure from a rapidly growing US export presence, as the US recovers spectacularly from its own two-year drought impact.
"South America is also continuing to erode what we would consider to be traditional Australian meat markets, and this is also putting downward pressure on our sell prices," the NSW processor told suppliers.
"But irrespective of these pressures, the Australian Beef Industry is still tracking exceptionally well, against historical price levels, and we expect that the market will remain within 20c/kg of current levels for the remainder of the financial year," the company said.
The spread between southern and northern over-the hooks rates, discussed last week, appears to be changing. Just a few weeks ago southern Queensland processors were pulling cattle out of centres like Dubbo, but that has now dried-up due to price shifts and freight differential, as cattle are cheaper to source closer to home.
NSW over-the-hooks rates this week range from 510-525c/kg on heavy steers and 430-440c on typical cows 260-280kg.
Rates of kill steady
Rates of slaughter across eastern Australia last week totalled 128,530 head – virtually identical to the week before, but representing the second largest kill this year.
Queensland's kill lifted 1pc on the week before, reaching 67,269 head, more or less the same as last year. New South Wales accounted for 30,000 head last week, minus 1pc on the week prior, while Victoria's tally reached just over 20,000 head, also -1pc. South Australia's tally was 7081 head (-4pc), while Tasmania was 4146 head, all square.
Weekly kills for the year to date remain 15.4pc behind the same period last year.