THE rapid deterioration of the season in large chunks of Queensland and NSW is forcing producers' hands, pushing cattle to market in larger numbers and sparking a sharp fall in processor grid offers this week.
With a number of Queensland processors now in a better supply position than they have been for some considerable time, Queensland grids have typically fallen 15-20c/kg over the past seven or eight days, mostly in two rapid 10c drops.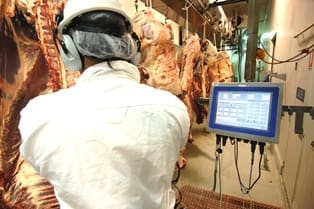 From Townsville south, the eastern half of the state is now approaching dire straits again, after the unexpected late winter-spring break last year failed to continue into any sort of normal summer rainfall.
Some Queensland and northern NSW producers are clearly making the decision to check-out early, lightening off before winter approaches (see Monday's AuctionsPlus report). Others may see Easter as a decision-making point, but there's little sign of a late break in sight at this time.
Some processors in southern Queensland and northern NSW are now reporting kill slots are pretty well subscribed for the next two to three weeks. One or two plants have even crept up their daily tallies a little, in one case adding another 400 for the week, but that's seen to be likely to be short-lived.
If rain fails to eventuate and there is a rush to push cattle to market heading into winter, processors may in fact face a reasonably solid supply of slaughter stock for the next month or two. But that is not expected to last long, with mid-year anticipated to be a desperately difficult period for procurement.
"Cows are probably getting back to a point now where we can process them without doing anywhere near as much financial damage as we were seeing earlier," one northern processor contact told Beef Central this week.
"We're still not making money out of cows, but at this week's rates it's getting back closer to a controllable level, that processors can justify," he said.
Saleyard prices in Queensland appear to have lost any advantage over direct consignment that existed earlier, especially when fees and charges are factored in. Many yards prices last week appeared to be under grid rates, due to processors' more comfortable supply positions.
Competitive grid offers on four-tooth grassfed heavy steer in Queensland this week sit at 515-520c/kg, down 20c on this time last week, with best cows 455-465c, depending on location – also down 20c.
To refresh readers memories, the over-the hooks steer money reached a record peak of 575c briefly around August last year, while cow prices topped out at 525c at the same time.
Unusually this year, Central Queensland money is virtually identical to southern parts of the state. The typical 10c lower money in Central Queensland may re-emerge in coming weeks however – especially if it does not rain and slaughter numbers keep coming.
Southern states offers also lower
Processor grid offers in southern states also eased over the past week, with some NSW indicators down 15-17c/kg on the previous week, while Victorian rates were back 4-5c.
One northern NSW export processor has grid offers for kills week commencing March 6 at 515c/kg for four-tooth steer (HGP free), and full-mouth heavy cows at 465c/kg. MSA trade steer 0-2 teeth was quoted at 555c, still relatively buoyant.
A common view put to Beef Central this week by processors was that the current price correction cycle may have a way to go yet – at least while the flow of cattle continues. With revenue on most slaughter cattle still seriously negative, processors appear to be making the most of a small window through the current flow of cattle to try to do something about that, via livestock price adjustment.
But sooner or later, the endemic 2017 cattle supply shortage will inevitably return.
Weekly kills reach season-high
The Eastern states weekly kill for the seven days ended Friday produced a five-state total of 128,510 head – the largest kill this year – reflecting the increase on slaughter cattle flows described above.
The figure was up 2pc from the previous week, but still 7pc behind this week last year. All states except Queensland supported the increased trend.
Last week's NSW kill lifted 4pc on the week before to 30,294 head, while Victoria rose 1pc to 20,200 head; South Australia lifted 22pc to 7398 head; and Tasmania produced a rise of 13pc to 4141 head.
Queensland's kill fell marginally to 66,477 head, still 5pc above this time last year.