THE immediate effects on cattle access and logistics of early March rain are now starting to regress, with a slight rise evident in slaughter numbers across eastern Australia last week, and a softening trend seen in Queensland processor grid offers.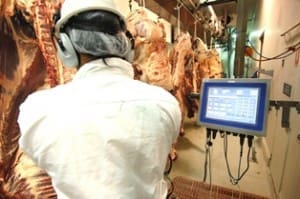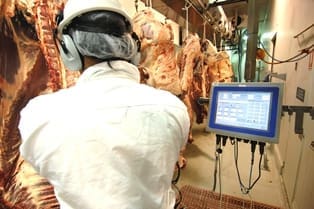 Some sharp rises totalling around 20c/kg were seen in Queensland grass and grainfed grids over the past three weeks, as processors splashed-out on 'wet weather money' in the wake of substantial rain in many supply areas.
But current grid offers seen this morning have turned south again, as supply conditions improve.
Best grid offers seen today for southern Queensland kills in coming weeks are 475-500c/kg for four-tooth grassfed export ox (some variance depending on plant location), and 430-440c/kg on heavy cows. Some grids are still evidently adjusting to competitors' offers.
Central Queensland grids are typically 10c behind those rates.
A large northern NSW export processor has current offers of 460c/kg for four-tooth heavy grassfed steer and 440c/kg on heavy cows.
Saleyards prices slide
Saleyards prices have shown a similar trend this week, with Tamworth sale yesterday (record yarding above 4100 head) producing some substantial declines of 20c/kg liveweight on grown steers and cows. Northern processors were active, given the decline in rates. Toowoomba weekly fat sale yesterday was reported back 20c/kg for heavy steers and 14-20c on cows, while Forbes sale reported heavy steers back 10c and cows 7-12c cheaper than last week.
In the south, over-the-hooks slaughter rates remain unaffected by recent weather events further north, with heavy cows last week around 380c/kg and grown steers 480c – virtually unchanged for the past six weeks.
The rally in the US lean grinding beef market over the past month (currently stable at around A600c/kg – see home page 'Industry dashboard' graph), has delivered a modest recovery in processor profitability on cow and steer slaughter, with one large Queensland processor offering a breakeven on cow this week (every plant has slightly different inputs and outputs) of around 425-430c, and 460-470c on a bullock. Currency is also helping, with the A$ yesterday falling to a new 2018 low of US77.1c.
Supply outlook changes
The rain across areas of North, Central and southern Queensland (western regions excluded) and into areas of NSW has somewhat changed the complexion of cattle supply for the medium term.
Two short processing weeks are looming, with Easter breaks in weeks 13 and 14 (weeks commencing March 26 and April 2, respectively) effectively reducing cattle demand by 20pc those weeks. Another short week follows in week 17 for ANZAC day.
The large surge in kills evident during the first two months of the year (see home page weekly kill graph) caused by hot, dry conditions across eastern Australia has now subsided.
Most processors spoken to this week suggested they were now 'comfortable' for supply for kill rosters over the next two weeks.
After Easter, it's likely that the bulk of the 'post rain' cattle will not come until April/May, as producers aim to maximise weightgain from the late seasonal break.
"After six or eight weeks of good feed, there will be some good cattle about from Central Queensland down into NSW," one processor said. "It's likely to be a season where people take cattle right through to first frosts, because they have good, fresh feed in front of them. It will help even-out supply mid-year, which only a month or two ago looked like being very tight."
State processing trends
This week's NLRS report has Queensland's kill last week at 61,833 head, up 7pc on the previous rain-affected week, but still 9pc behind this time last year.
The NSW kill at just over 33,600 was 1pc behind the previous week, but 11pc higher, year-on-year; while Victoria at just over 22,000 was 7pc behind the previous week. South Australia accounted for 5920 head, +7pc on the previous week, while Tasmania was 17pc lower, at 4007 head.