THE recent trend in direct consignment slaughter cattle price declines continued this week, however price signals are now becoming less distinct, because some large northern operators have now withdrawn quotes altogether, knowing they have kills covered until well into August.
Several large multi-site Queensland operators dropped their rates another 15-30c/kg on Friday, but a growing number have since removed their offers from the market, content that they have secured supply until at least the send or third week in August.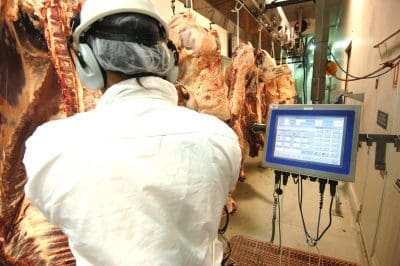 In a falling market like this, now are prepared to offer prices more than three weeks out.
Most recent active quotes for kills in the big concentration of operations in southern Queensland had cows now at 625-635c/kg and heavy four-tooth grass steer at anywhere from 680-695c. That represents a fall of 65-75c on cows, and 90-100c/kg on grass steer, since the heights of the market earlier this year (see today's separate report in the current cattle price movements).
Central Queensland processor offers are 10c/kg behind those rates, and North Queensland 25c/kg due to freight differential.
Southern states processors have also lowered direct consignment rates this week, despite the seasonal lull in supply. One large company's offers are back 20c/kg from previous quotes.
Labour issues, both longer-term shortage of staff and shorter-term due to COVID and flu sickness continue to plague processors from Victoria all the way to Central Queensland, Beef Central was told.
Absentee levels vary daily, but up to 50 staff have failed to show up for work at one large Queensland plant this week.
That is in turn further congesting available space for slaughter, which is only likely to worsen the current price effect.
The start of the new financial year had triggered a lift in supply, as producers avoided an additional tax burden by selling more cattle late in the last financial year.
Going strongly against the recent store sale price trend, this morning's weekly Roma store sale was The start of the new financial year has also triggered a lift in supply, as producers avoided an additional tax burden by selling more cattle late in the last financial year.
described by one regular participant as fully firm (the cow offering was yet to sell at that stage) in a yarding of around 3500 head.
One obvious reason was the arrival of two large southern processor operators, with G&K O'Connor operating strongly on the bullock offering and Midfield on the cows, helping support prices.
There was no NLRS weekly Tuesday kill report available by the time this item was published. A summary will be added here later.