DOWNWARD corrections in meatworks grid pricing across eastern Australia have continued over the past week.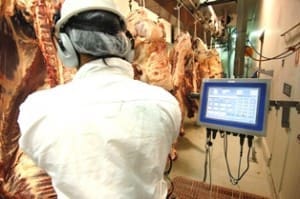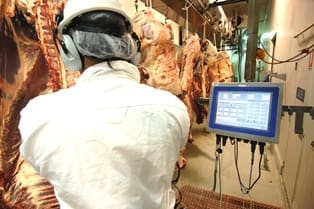 Direct consignment grids seen this morning for kill slots between now and week commencing 16 May reflect further market pressure from the demand side, with the A$ continuing to trade in a band between US77-78c this week – it's highest point since May last year.
The 12 percent appreciation in the dollar over the past three months has been compounded by continuing flat demand for beef in key export markets including the US, Japan, China and Korea, plus mounting export competitive challenge from the likes of Brazil and the US.
While there has been a gentle rise in slaughter throughput again last week, boosted by dry conditions in many areas of eastern Australia and the onset of first winter frosts, current livestock market prices are being firmly driven by demand side factors, it appears.
Most Queensland grids have fallen another 5-10c/kg dressed weight since around Thursday last week.
We've seen SEQ offers for four-tooth grassfed export steers this morning at 480-485c, and best heavy cows 435-440c. In specialist lines, EU grassfed steer is also down 10c to 510c, while PCAS steer still sits at 540c, and Organic steer remains at unbelievable levels (see last week's special report) unchanged at 725c for four-tooth heavy steer. Spot price export 100-day grainfeds this week are around 510c, again adjusted downwards by 5c from the week previous.
Central and North Queensland processors appear to be minus 10c on those prices, mostly due to local supply factors.
The current SEQ grid offers are the lowest seen since mid-July last year, when the big surge in cattle prices was just entering full swing.
But while today's market is a big setback from the lofty highs seen late last year when the grass steer market peaked at 545c/kg, it still needs to be kept in context from where the market rise started this time a year ago. This week last year, those same plants were offering 430c/kg for the same grassfed four-tooth ox that is today worth 50-55c/kg more.
Grids further south showing similar trend
A current northern NSW grid for slaughter week commencing May 16 shows four-tooth grass steer (no HGP) this week at 490c, and heavy cows 435c.
Grids further south appear to have fallen a similar amount as those in Qld, but remain anywhere from 5-20c better than Queensland prices. This morning we saw offers in the south of 505c for fourth-tooth steer, heavy cows 440c.
That difference has been the catalyst for some forays north by southern processor livestock buyers like O'Connors out of Victoria and others from southern NSW, prepared to pay the freight bill home, as local numbers become harder to find.
Flows of Central Australian and Northern Territory cattle are now also starting to reach markets in Queensland and southern states.
As is being clearly illustrated in recent store and prime sale yardings from Roma and Dalby all the way to Wodonga over the last week, deteriorating weather conditions are again starting to have a bearing on cattle flows and plainer condition. The lead of the cow offering at Dalby this morning was making around 220c/kg live, Beef Central was told by a sale attendee, and there were very few bullock types in the yarding.
As illustrated in yesterday's regular feedlot breakeven report, feeders continue to slide in value, with examples on offer at Dalby this morning making 280c, down from 290-295c or better only a week or two ago.
Slaughter tally reaches season-high
The seven-day cycle ended Friday reported by NLRS saw a five-state slaughter tally of 149,407 head – the highest weekly tally for this year, but still about 25,000-30,000 short of this time last year.
Queensland produced a 5pc surge in numbers last week as more western cattle start to hit the market, reaching 73,900 head. That number was still 13pc short of the same week in 2015, however.
NSW was -3pc last week at 34,648 head, still 17pc behind year-ago levels, while Victoria's kill was +4pc at 28,259 (-12pc year-on-year).
South Australia logged a kill of 8025 head last week, 8pc higher than the week before, while Tasmania was -2pc at 4575 head.
Slaughter numbers will fall again for the current working week due to the observance of ANZAC Day on Monday, and sheds in some states will close again for the annual Labor Day holiday on May 9.
Those black spots are helping processors fill their rosters reasonably comfortably at present, with many now well-covered through to week commencing May 16.