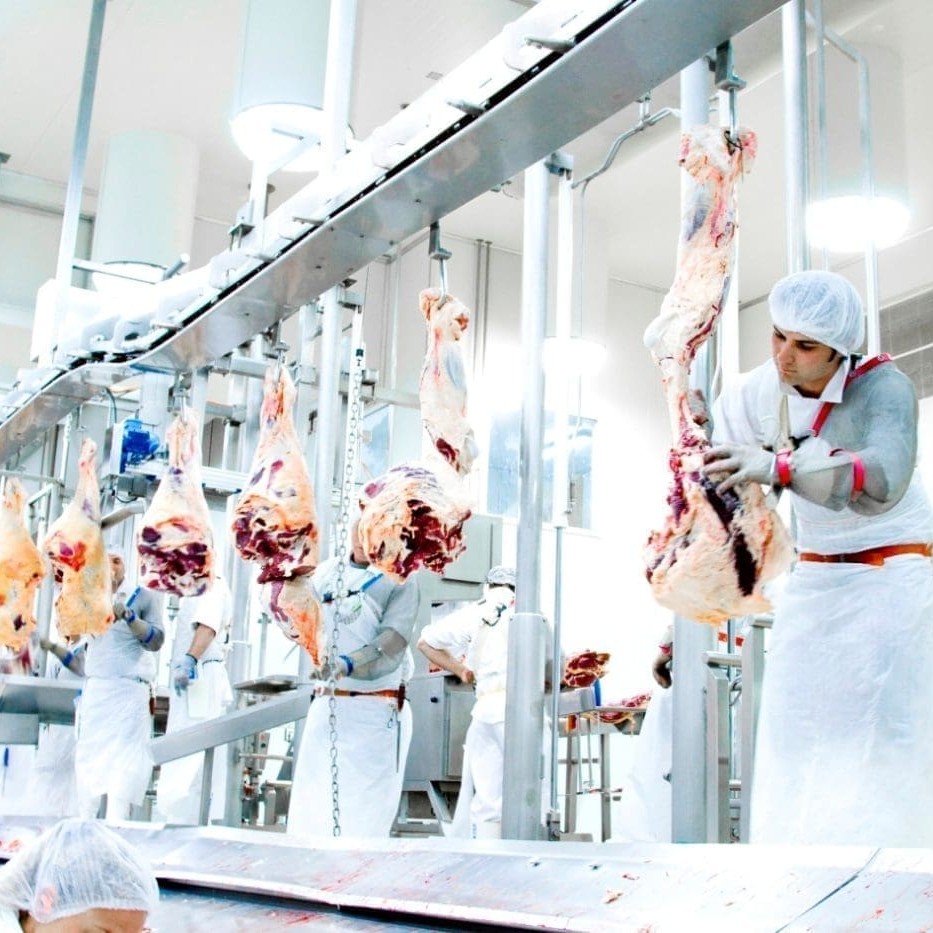 The Eastern States beef kill shot up again last week as Queensland completed a weekly cycle devoid of holiday disruptions, and southern states continue to plough through the thick of their normal seasonal turnoff.
The seven-day Eastern States kill tally to Friday reported by the National Livestock Reporting Service reached 156,189 head – the sixth largest weekly beef kill this year – and up more than 3pc from a week earlier.
It was no surprise that Queensland was+6pc last week at 79,487 head, given that there were dark-days at a number of large sheds the previous week due to Butcher's Picnic holidays.
Queensland's much larger kill, combined with bigger, seasonally-driven tallies in NSW (+1pc at 38,378 head), and South Australia (+2pc at 9136 head) helped push the overall number back into near record territory. Both Tasmania (-4pc at 3890 head) and Victoria (-9pc at 25,298 head) were lower than a week earlier, but these were on the back of very big kills a week earlier, and remain at close to capacity during the busiest time of year.
The reduction in Victoria has been linked to the start of the grain harvest, meaning manpower for cattle work is short.
Some southern plants, including Nippon's Manning Valley plant north of Sydney, are doing weekend shifts currently to cope with numbers.
Some interesting numbers are emerging this week in terms of female kill, as a proportion of overall slaughter numbers. It's a topic that beef Central has focussed on regularly this year in weekly kill reports, as it provides a strong barometer of what is happening in a severe drought year in terms of overall herd size, as well as providing an indicator of slaughter cattle prospects for next year.
MLA is currently entering forecast season, with scrutiny being applied now for the annual Industry Projections to be released around February next year.
Market information and analysis manager Tim McRae agrees that given the drought and slaughter number statistics, the national herd has been in a liquidation phase now for much of the past 12 months.
As at June 30 this year, MLA estimated that the herd was at 28.25 million head – down 750,000 head on the same time a year earlier. That trend is only likely to have worsened since then, and given the continuation of the high Eastern States kills through the third and fourth quarters of 2013, Mr McRae offered a 'rough guess' that the national herd is currently around 28 million head.
He will provide a more considered view on that following upcoming discussions with northern pastoral companies and others in the lead up to the release of the 2014 Industry Projections report.
While Queensland has now long exhausted its female liquidation in response to drought, the trend is still very apparent in last week's slaughter statistics out of NSW.
The female portion of the kill in Queensland last week was just 36pc of the weekly total, while in NSW it was again close to 46pc. Any female figure above 42-43pc normally spells herd reduction, analysts say. The Queensland figure would have been even lower, except for the fact that the state's feedlots are still near operating capacity, and a considerable portion of the grainfed turnoff currently is shortfed heifers for the MSA/grainfed yearling markets.
Female slaughter up for 15 consecutive months
Worth noting are some stats released this week by MLA, which, although a little dated, add to the overall view about drought's impact on herd composition this year.
Female slaughter for September reached 322,900 head, up 32pc on the same month last year, and representing the fifteenth consecutive month that female slaughter numbers have closed higher than the corresponding year-earlier figure, as producers continue to turn off breeding cows under the relentless seasonal pressure.
After the previous wet 30 month period commencing in January 2010, substantial herd rebuilding occurred nationwide, generating far more females in the system. Now, however, the extended drought period has seen those built-up numbers reduced, as producers in the two largest beef producing states of Queensland and NSW await any sort of seasonal turnaround.
The last time a sequence of similar significance occurred was from May 2006 to October 2007, when there were 18 consecutive months of higher year-on-year female slaughter. That period was equally as dry in parts of Australia as the current episode.
Immediately following this, when female slaughter did ease, the indicative medium cow indicator rose 20¢/kg over the following six months.
Overall, adult cattle slaughter for September was 717,400 head, up 17pc year-on-year, with every state registering an increase. Queensland slaughter was 13pc higher, at 349,200 head, while Victoria was up 43pc, at 134,500 head. WA was up 14pc year-on-year.
Driven by the high slaughter rates, beef and veal production during September was also significantly higher (+13pc), year-on-year, at 203,225 tonnes.
Queensland production contributed half of the national total, at 101,871t, up 7pc year-on-year, while Victorian production was up 43pc and WA up 13pc over the same period. Historically, national monthly production exceeding 200,000t is exceedingly rare, however it has occurred on six occasions over the past 12 months.
It goes without saying that that's symptomatic of the national herd liquidation due to the widespread, dry conditions.
Underpinned by the higher proportion of store cattle slaughtered, the average adult carcase weight for September was 278kg per head, back 3pc year-on-year, and making the ninth consecutive month with this being the case.
Reflective of the seasonal conditions, for the year-to-September, the average adult carcase weight in 2013 is 10kg lighter than for the same period last year, at 278kg, and that's happened despite the much greater use of feedlots to finish cattle this year.