AUSTRALIA'S eastern states beef kills in coming weeks look like heading into record low territory for this time of year, processing industry contacts have suggested this week.
While the two weeks either side of the Easter break inevitably record a sharp decline in throughput by around 15-20pc, a combination of very tight cattle supply following recent rain, and numerous short and longer-term plant closures across eastern Australia will make that drop particularly acute this year, trade sources say.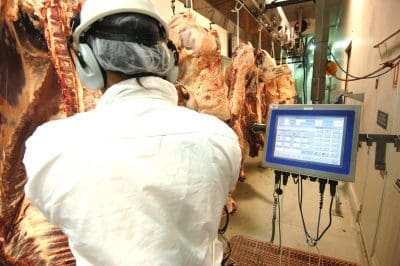 Some of the nation's largest export beef processors are closed this week or next, as a result of recent rain disruptions (see last week's story on JBS Dinmore's closure until after Easter) and routine maintenance and upgrades (for example a major installation is happening at Bindaree Beef near Inverell, not re-opening until 16 April; and the large grainfed-only Kilcoy Global Foods plant in southern Queensland also plans to shut for normal annual maintenance for eight working days, with last kill just prior to Easter).
Combined, these three plants alone account for slaughter capacity of around 5500 head per day.
Eastern states weekly kills have struggled to get above 100,000 head over the first quarter of 2021, achieving the (modest) milestone only twice since January 1.
Further 20c/kg drop in some processor grids
A number of southern Queensland processors have dropped grid price offers again this week.
Processors across all states are clearly showing no appetite to chase more cattle by offering higher prices at present – driven by a very difficult export beef trading environment that has made Australian exports uncompetitive for the past three months. Monthly export statistics for March to be released by DAFF in coming days will clearly reflect this.
Several operators have taken another 20c/kg off prices, while another large multi-site operator is yet to respond. It means a relatively wide spread in offers on both steer and cow across southern Queensland, with best offers seen this morning of anywhere from 630c to 660c/kg on heavy four-tooth steer, grassfed, and 570-580c on heavy cows. The 100-day grainfed bullock, spot price, is 665-670c/kg among competitive processors. Central Queensland prices are typically 10c/kg behind southern parts of the state this week.
Further south, there has been only minor grid price adjustments, with southern NSW public quotes at 645c for four-tooth steer (10c less for HGP), and cows 590c. Competitive processors in South Australia this morning were offering 655c/kg on four-tooth steer and 600c on cows.
EYCI threatens to break through 900c/kg
All eyes are on the Eastern Young Cattle Indicator this week, with recent rain causing yet another surge in young cattle prices in saleyards. The indicator hit a new all-time record high of 896.5c/kg yesterday, with several contributing saleyards recording EYCI eligible cattle well into the 900's. Tamworth's eligible steers and heifers, for example, averaged 942c/kg dressed weight equivalent.
Today's Roma store sale is likely to deliver the momentum to push the indicator above the historic milestone for the first time, trade sources attending the sale said this afternoon.
MLA yesterday issued this warning about the EYCI: The Eastern Young Cattle Indicator (EYCI) may continue to experience heightened fluctuations in the short-term, as rainfall and the Easter holidays trigger lower yardings. The EYCI currently comprises results for 23 eastern states saleyards for weaners and yearling steers and heifers ranging from 200kg to 400kg, assessed at a C muscle and 2/3 fat score.
The weekly NLRS eastern states kill report was not available by the time this item was published, due to slow lodgement of figures by processors. It will be added here after it is released by MLA.