DESPERATELY dry conditions in some cattle regions and an alarming rise in the value of the A$ are weighing heavily on the slaughter cattle market during the opening stages of 2018.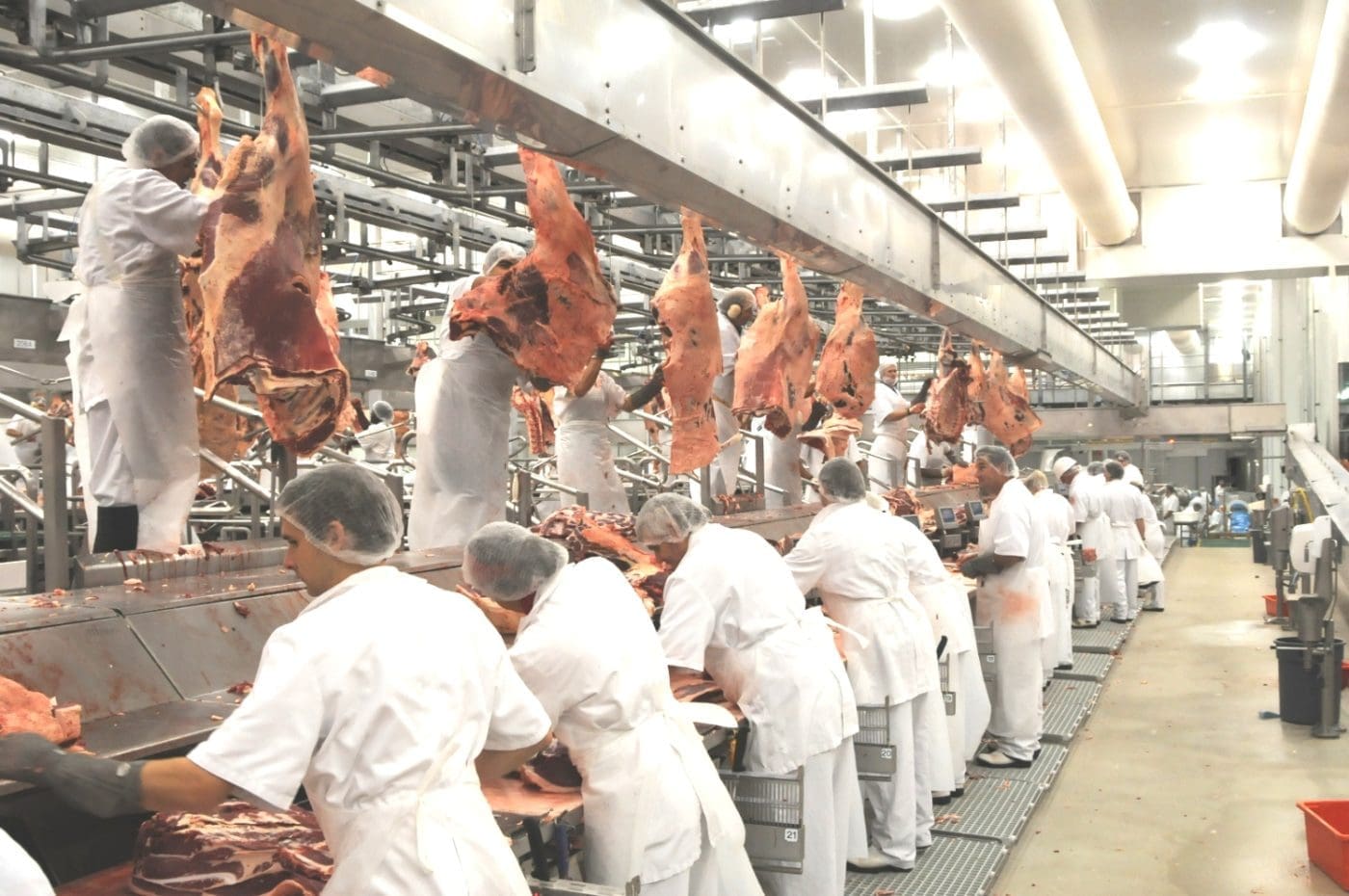 Bad to extreme conditions currently extend across large areas from central western and northwestern Queensland all the way to the Hunter region in NSW. It represents a dramatic turnaround since October last year, when early rain in many cattle areas of eastern Australia looked like setting up a memorable summer grass-growing season for many producers.
Some processors say the conditions appear to be bringing slaughter cattle forward earlier than anticipated. Both direct consignment and saleyards channels are currently well-subscribed for this early stage of the year.
While recent history suggests it's not that uncommon for a later summer break to occur in Qld/northern NSW well into February or March, the current conditions are now unsettling a lot of producers, who see no short to medium-term signs of turnaround in the forecast.
Queensland processors are already taking large bookings as some western cattle producers start the lightening-off cycle. In one example discussed this week, a large consignment of 1500 'big, empty' bullocks from western Queensland is heading to feedlots next week, as a drought mitigation move.
Slaughter and store cattle prices across eastern Australia have continued to come under pressure this week, impacted by the rapid deterioration in the season and early decisions being made to exit stock before conditions get worse.
In the south Scone store sales this week and last have yarded as many cattle as local agents have seen for ten years or more, with 40+ degree daytime temperatures predicted across parts of the Hunter until well into next week. Weaners that were making 320c or better only a few weeks ago during the southern blue-ribbon sales are making 250-260c in places at some southern sales this week, Beef Central was told. Gunnedah is typical of sales that have come under pressure with plainer cattle and bigger numbers coming forward.
Slaughter grids continue to falter
The seasonal decline, coupled with the impact of a rising A$ discussed in this earlier report, has seen some further 10c/kg reductions to processor slaughter grids in the past seven days, in some cases to better align with competitors' offers which moved earlier.
Southeast Queensland grids seen this morning have four-tooth grassfed heavy steer at 475-485c/kg and best heavy cows in a wider range from 410-425c. Spot prices paid for 100-day grainfeds in the past few days have been as low as 505c/kg, back around 15-20c on late last year. In summary, most direct consignment slaughter prices in the region have now fallen 20c/kg since closing rates in 2017.
A large northern NSW export processor had offers out this morning of kills for week commencing 5 February of 440c/kg for four-tooth heavy grassfed steer, and 415c for heavy cows.
Much will now depend on what happens weather-wise over the next two to three weeks. Widespread beneficial rain would likely see slaughter numbers contract, but no further relief will see sell-down activity taking place in earnest, and the potential for further national herd reduction to re-emerge.
Feeders also down
The feeder and store cattle market has followed a similar trend, with plenty of numbers about.
Flatback heavy feeders at Roma sale this morning typically dropped 5-10c to around 275-280c/kg, down from 290-300c late last year, due to grain prices and cattle supply. That's a drop worth $80-$100 on a typical 400kg feeder.
One large commercial feedyard had paddock feeder offers of 275c/kg for Brahman influenced feeders and 285c for flatbacks this week. Further south, flatback heavy feeders are being sought at direct consignment rates around 300c in southern NSW, back 20-25c on last year, influenced by grain price, as well as a poor revenue forecast from export grainfed beef.
With feeder prices at that level, indications are that any late summer rain would quickly see some traditional Queensland bullock producers who have been selling younger feeders for the past year or two quickly revert to grassfed bullock production, one observer said yesterday.
Another consequence of the current dry conditions is that feedlots may again start filling up, if season-saving rain does not arrive. "There could be plenty of cattle going onto feed if it stays dry, that probably would not have gone until later in the year," one contact said this morning.
As discussed in this earlier article, the A$ now sitting well above US80c is also applying added pressure to processor margins, and it's particularly evident in grainfed meat. Processors going back-to-back on grainfed cattle, sold at a price, might include the 12 or 14 high-demand cuts (representing about 60pc of the natural fall from the carcase) covered by currency hedging, but the remaining 40pc of the carcase, including trim, is exposed to the whims of wild currency movements.
Equally, prices for 'fifth quarter' items like hides are currently very poor, adding to the financial challenge for export processors. Some hides today are worth 30pc or $20 less than what they were two years ago. More on that in a coming article.
Kills gradually lift
With a number of large Central Queensland plants only getting back to work for the 2018 season yesterday, and the JBS plant in Townsville not due to start operations until 27 February, weekly kills across eastern Australia are still in re-establishment mode.
The NLRS eastern states kill report for the week ended Friday showed a five-state total of just over 116,300 head, up 14pc from the week before.
Queensland's kill reached 51,700 head, up 4pc on this time last year due to the current dry conditions, while the NSW kill at 33,900 head was 7pc higher year-on-year.
South Australia's kill at just 4195 head continues to be heavily impacted by the recent TFI Murray Bridge plant fire, being 40pc behind this week last year, while Victoria's kill was 7pc higher than last year at 21,700 head. Tasmania killed just over 4800 head for the week.