DRY weather continues to push slaughter cattle numbers forward, with last week's Eastern States weekly kill to Friday reported by NLRS reaching 135,389 head, just one percent below the previous week's season-high.
Most states were reasonably stable, with the exception of South Australia, which dropped 9pc.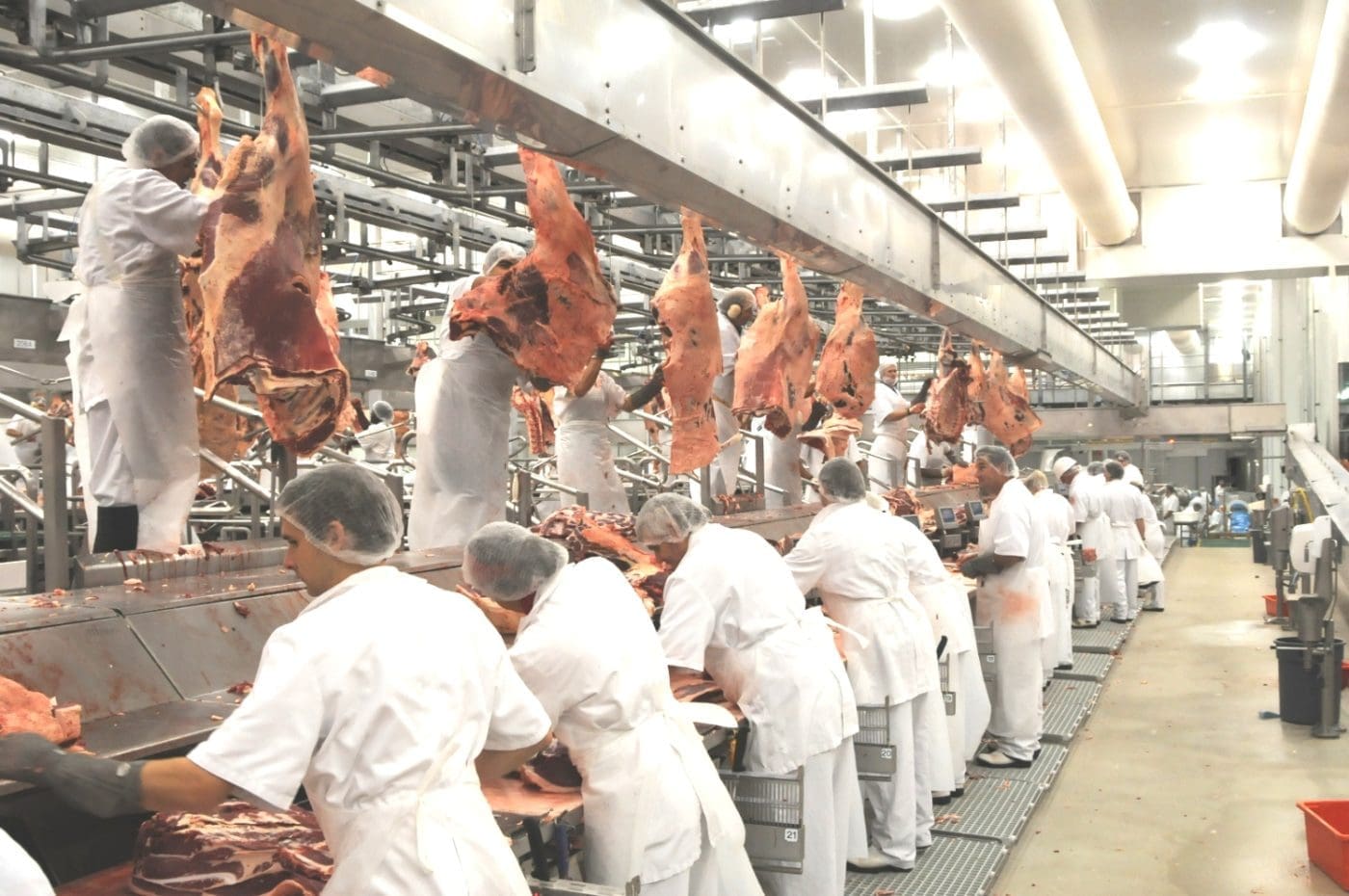 Queensland direct consignment grids were more or less unchanged over the past seven days, with best offers seen for plants in the southern parts of the state this week ranging from 530-525c/kg on four-tooth grassfed ox and 465-455c for heavy cows. This followed some 10c/kg downwards adjustments a week before as some operators re-aligned their offers with competitors.
A large northern NSW export processor had offers for kills this week of 505c on four-tooth ox and 455c on cow.
Currency, feedgrain price causing concern
Currency is again exerting some pressure on export processors. The A$ reached US77c on Friday – close to its highest point this year – before slipping into the mid 76s this week in advance of today's Reserve Bank meeting. This time a month ago, the A$ was in the mid-to-high 73s.
That movement adds headwinds for Australian beef's competitiveness on the world stage, and partly explains why beef stocks are building alarmingly in cold storage.
Meats sales desks contacted by Beef Central report that with the possible exception of US grinding beef, which is showing some positive signs, other meat markets remain very subdued. Meat generally, and particularly middle meats, remain very difficult to sell this week, traders say.
All processors spoken to for this week's report also identified the alarming rise in feedgrain prices over the past four weeks as another cause for concern over profitability, over the next few months. More on that in our upcoming 100-day grainfed breakeven report.
Processors says while they do not have a big book of slaughter stock in front of them for July, numbers are looking 'adequate', supported somewhat by grainfed numbers coming forward between now and September.
While a recent run through parts of Central Queensland around Barmount and Duaringa showed plenty of evidence of a bumper season in those areas, many paddocks did not have a lot of cattle in them, suggesting some of that feed resource may go underutilised.
Southern grids re-align
Worth noting also this week is some re-alignment between grid prices in southern Australia and Queensland.
Some southern grids, especially for higher quality cattle, have dropped 10c/kg this week – due to a lift in supply, and difficulty in selling the end-product – bringing southern grids back into closer alignment with Queensland.  Chicken and pork, at half to two-thirds of the retail price of beef, are an easy choice for homemakers in the current market.
Over-the-hooks heavy yearling steers in Queensland have been at a discount to NSW and Victoria since February, and have seen greater variability as a result of rainfall impacting supply.
In May, patchy rain exacerbated the lack of slaughter-ready cattle which saw offers in Queensland increase. This lead to heavy yearling steer indicators becoming more closely aligned across the eastern states, now within a 16¢/kg range from Victoria to Queensland.
MLA said for the majority of 2017, NSW yearling steers have traded at a premium to both Queensland and Victoria, averaging 5pc and 3pc higher, respectively. NSW and Victoria indicators have remained fairly stable this year, fluctuating only within a 15c range since the end of February. Meanwhile, Queensland heavy yearling steers traded within a range of 32¢ and were at times 48¢/kg cheaper than those in NSW.
Recent higher slaughter numbers in Queensland have seen heavy yearling steer over-the-hooks indicator ease 8¢, settling on 525¢. NSW heavy yearling steers consigned over-the-hook averaged 546¢ last week, while those in Victoria returned 528¢/kg, MLA said.
A similar trend has occurred in the saleyards, with the Eastern Young Cattle Indicator slipping to below year-ago levels for the first time since 2014, late last week.
If the below-average winter rainfall forecast in the latest Bureau of Meteorology outlook eventuates, the downward pressure on prices is likely to continue, MLA says.
Kills now larger than last year
Last week's NLRS kill report showed Queensland's throughput at 71,071 head for the week, down 1pc on the week before, and +9pc on this time last year – around the time that beef kills in all three eastern states started to fall away dramatically.
NSW last week recorded a kill of 32,489 head, unchanged from the week before, but 19pc up on last year (may have been some Queen's Birthday holiday effect here).
Victoria's kill last week reached 20,300 head, -1pc, while South Australia killed 6822 head, down 9pc  and Tasmania 4700, unchanged.
Significantly, the total eastern states kill last week is now 7pc higher than it was this time last year – the first time it has exceeded last year's kill for a long time – as kills started to decline in mid-2016 (see home page graph).