DIRECT consignment slaughter cattle offers continue to come under pressure this week, with some Eastern states processors now heavily booked through to the third week in September, and taking space bookings only beyond that.
Adjustments to offers this week appear to be more about operators aligning with their competitors who lowered their own rates earlier, but nevertheless some grids across Queensland have softened another 15c/kg since Friday.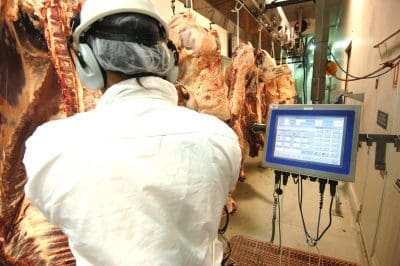 Another large multi-site operator in Queensland, which pulled 10c/kg off its grids the week before, has now ceased quoting altogether – content that it has its requirements more or less covered through to mid-September.
It means competitive processors in southern Queensland this week are offering around 435c/kg for heavy cows, and 515c/kg for four-tooth grass ox. Central Queensland offers were adjusted yesterday (Monday), being 10c behind sites further south in the state, at 425c/kg on cows and 505c/kg the steer.
North Queensland rates are 15c/kg behind Central Queensland, for both cows and steers. A Charters Towers producer last week told Beef Central there was considerably better money around for heavy boat cattle at present (he quoted eligible steers at 300-310c/kg liveweight).
Some processor grids are now as low as they have been since the drought period was coming to a close in 2020, when slaughter cattle were available in abundance.
The big surge in slaughter cattle supply that has happened since early August, due to rapidly deteriorating seasonal conditions, has surprised some operators. Many had anticipated a spike in supply to start during September, but it has happened sooner, and with more intensity.
One large multi-site Queensland processor said his company already was booked "two-thirds of the way through September, at least," at most company sites. He anticipated that Queensland grids might shed-off another 10c/kg between now and the end of the week.
An inflow of large runs of northwestern Queensland and Barkly cattle is only adding weight to the current eastern states supply burden, as northern cattle operators start to clean-up before the end of the year. Earlier flooding and heavy rain at the start of the year means some of that supply is running a little later than normal.
Further south, export processors in southern NSW were this morning quoting 505c/kg for four-tooth grass ox (no HGP) and 410c/kg on heavy cows. In South Australia, best grids seen had 470c/kg on cows and 525c/kg on four-tooth steer, but current quotes are only two weeks out. Some in SA are taking space bookings only.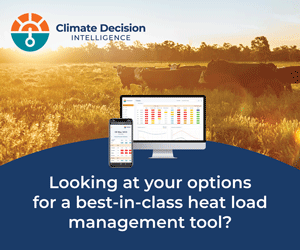 While last week's national beef kill, at just over 125,000 head was the largest recorded so far for 2023, production remains low, on a historical basis, with 2023 year to date being the ninth lowest year to date production figure on record – despite the rise seen this year on 2021 and 2022.
Selling interest from producers has understandably gone a little quiet since the latest round of over-the-hooks price adjustments, but last week a fair number – especially in Central and North Queensland – were happy to reserve some space bookings for later in September (unpriced) to take a little insurance, Beef Central was told.
Saleyards continue to reflect the broader price trend, with Roma sale this morning yarding around 6500 head. Some selling centres are anticipating smaller yardings this week, in response to recent price trends for slaughter and store types.
Processors are typically instructing their buyers to remain 'under the grid' in any saleyards purchasing activity, but few, if any, are looking at any real numbers out of the saleyards channel.
Feeder steer prices also continue to come under pressure due to supply, with flatback heavy feeders in Queensland quoted around 330c/kg this morning, down another 5c.
Expansion in processing capacity?
Some see expansion in processing capacity is being part of the broader solution to the current cattle supply congestion.
Processors continue to recruit to add numbers to staff rosters, but the process remains challenging, to say the least.
JBS global chief executive Gilberto Tomazoni last week said the company's Australian beef division was hoping to add a second shift in its Australian operations (unnamed sites, but assumed to be referring to Dinmore, where the company currently has capacity to kill around 1700 head in a single shift, but for lengthy periods in the past has operated two daily shifts with capacity for up to 3400 a day.)
Independent meat and livestock analyst Simon Quilty recently did some sums on potential new processing capacity in the industry, driven by infrastructure expansion at some sites, new plants and and re-activation of dormant plants. He suggested there could be another 3000 head per day added to eastern states processing capacity by the middle of next year. More on that in a following article.
Slaughter results for the week ended 18 August will be posted tomorrow, after they are released by NLRS.