TAXATION issues for beef producers after a financial year of record high livestock prices may contribute to a slowing in slaughter and store cattle marketing during June, some beef processors anticipate.
Processors told Beef Central this morning that conversations with suppliers suggested that tax management issues would come into the equation for some in 2022 – more than any other year in memory. Further income generated between now and the end of the financial year would only add to an already considerable tax burden – and it could be quiet for store sales, as well as finished cattle as a result.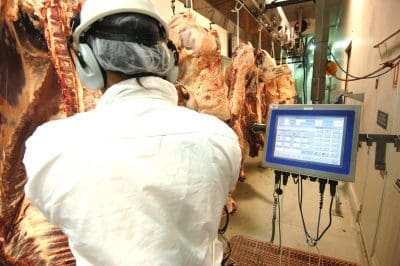 "There will be a lot of cattle people looking at the tax implications, and putting the cue in the rack," one contact said
After July 1, however, there could be a mini-surge in supply of store and slaughter stock, as trading commences under the new financial year, and tax considerations wane.
"Tax is certainly not the only reason, but it will be a factor in a kick in July numbers," one contact said this morning.
Reports out of export processor meat trading desks were mixed this morning. Large numbers of both fed cattle and cows being processed in the US are starting to exert a greater influence over Australia's position.
Imported lean grinding meat into the US is becoming a little harder to sell, while fattier descriptions into North Asian markets were holding up better. Another growing concern is the abundance of grainfed steer meat now being turned off in the US, which reflects large feedlot intakes four months ago as the US drought started to bite. That US grainfed beef is increasingly being directed into Japan and Korea at very competitive prices, making life increasingly difficult for equivalent Australian grainfed exporters. On certain cuts, US grainfed is undercutting Australian equivalent by US $3-$4/kg, Beef Central was told.
"The big surge in US cattle on feed is starting to come off now, at a rate of knots," one export trade contact said. That could potentially put a hole in the feeder cattle market in Australia in coming months.
A number of Queensland beef plants are still planning to skip a day's kill this week as country continues to dry out after rain, and the same may apply next week, as the effect lingers on. To make matters worse, more rain is forecast for parts of Queensland next week
Processors also report persistent issues surround staff health this week – both common flu and COVID – which is still curbing ability to kill larger numbers.
Grid offers continue eight-week steady trend
Direct consignment processor offers maintained their remarkably consistent cycle for another week this week. There's been little substantive change in grid prices now since a 30c/kg reduction in typical prices in the lead-up to Easter – eight weeks ago.
With big inflows of grainfed cattle now hitting the market, several large processors said they were reasonably well covered out to week commencing 22 June. One operator said he was as far forward on supply as his business had been for a very long time.  Lower rates of kill, partly due to staff health issues expressed above, was contributing to that.
In southern Queensland, grids seen this morning have best offers for heavy grassfed four-tooth steer at 775c/kg (780c in one case for HGP-free, or 770c implanted), and 715-720c/kg for heavy slaughter cow. In southern states, best heavy cows are making 720c/kg this week, with heavy four-tooth PR steers around 790c – not far off Queensland rates.
Unusually for late May, there have been no significant frosts reported across southern or Central Queensland so far this year. One contact who has recorded first yearly frosts for the past three decades on the downs, said 2007 was the last year a frost had not been seen by the end of May in his region – that's 15 years ago. Typically frosts can be seen any time after ANZAC Day on the southern downs.
A mild start to winter could see some grass growth following earlier rain in southern and central Queensland.
Slaughter numbers rise
There was a fair rise in adult cattle slaughter across Australia last week, as the industry recovers from wet weather and earlier holiday period.
Numbers reached 97,089 head nationally – the second largest seven-day kill recorded this year, but still well behind typically numbers seen this time last year, and miles behind 2020 kills during drought.
Queensland recorded a sharp uptick in activity, lifting 13pc on the previous week to 49,963 head – the state's largest kill this year, as country starts to dry out after recent rain.
NSW was also sharply higher, processing 25,682 head for last week, up 17pc, but off a low base.
Further south, Victoria's kill last week rose marginally to 11,681 head, while both South Australia and Tasmania were little changed at 3198 head, and 4412 head, respectively. Numbers in Western Australia followed their normal winter seasonal pattern, continuing to fall to 2153 head last week, down 17pc from three weeks ago.