FRIDAY's announcement of the closure of Manildra Meat Co's Cootamundra beef and lamb plant in NSW came as little surprise to many who watch the ebbs and flows of profitability across the red meat value chain.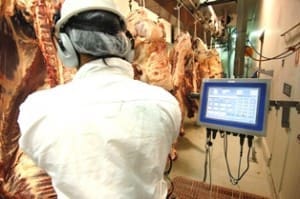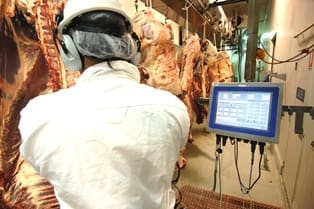 To some, it was a matter of 'when', not 'if,' and there's a widely-held expectation that more beef processors will mothball plants in coming months, as losses on kill cattle continue to mount.
The popular theory is that the plants at greatest exposure are those that lack vertical integration or long-term customer relationships, and that single-site, single-species processors may be the most likely to consider shutting-up shop until conditions improve.
With three and four day weekly kills now the norm, rather than the exception across the eastern states beef processing landscape, it's very difficult not to see more closure announcements in the near future.
"We cannot continue to maintain a viable business in the current industry environment, particularly given the record high livestock prices and the inability of our customers to absorb these price increases," Manildra management said in a statement on Friday.
Manildra will perform its last kill before mothballing the plant on Friday.
Closing any beef plant long-term is not just as simply as walking out and turning off the light. There are major implications in terms of staff entitlements; the loss of experienced and loyal staff who are forced to seek employment elsewhere and who may never return; and the virtual 'gifting' of beef business relationships with customers, to other processors who manage to keep their chain rolling.
The same squeeze between livestock prices and tough export market conditions is being reported by processors right across the continent. All point to a 'very sizeable' disconnect between the meat revenue side of the business, and livestock prices necessary to attract even a modest kill.
Some large Australian exporters are reporting that longstanding, loyal export customers are walking away, lured by cheaper offers for equivalent product from the more competitive US export sector, and new players like Brazil. One Queensland exporter this morning said revenue was continuing to fall, meaning deals done today were no longer reflective of the previous week's kill.
Anecdotally, stocks are starting to accumulate in cold storage as price competitive US and Brazilian beef continue to outgun Australian offers on price, in a strong of export markets.
While the first quarter was earlier tipped to be the best of the slaughter cattle supply cycle this year – before falling off a cliff in the second and third quarters – numbers being processed so far in 2017 are perhaps below expectations.
The past four weeks has produced an average kill of around 119,000 head across Eastern Australia, against some expectations of a weekly number above 130,000 head this quarter.
That's now looking unlikely, almost regardless of whether it rains between now and April. As insignificant as it sounds, last week's eastern states kill of 126,355 head was in fact the largest of the year so far, but was still 5pc below this time last year.
Some market watchers are now talking about a steady rise in slaughter numbers from now through to Easter across dry areas in eastern Australia, as producers again start thinking about backing-off numbers heading into another dry winter.
With short kill weeks in April, that could create a bit of a log-jam for processing, if numbers rise to sharply heading through March.
Some Queensland sheds are yet to start the chain for their 2017 season, with a possible start to operations at JBS Townsville on the week commencing the third week of March, subject to the impact of the current cyclone influence in northern Australian and other factors.
At some point, the relativities between cattle prices paid and revenue earned from meat sales must re-align, and some sectors of the trade are talking about a figure around 500c/kg for heavy grassfed ox as a likely settling-point this year.
All states bar Queensland were behind in year-on-year weekly comparisons in last week's kill report. Perhaps in direct response to the brief, but unsustained 20c/kg jump in grid prices reported three weeks ago, Queensland, processed 67,016 head for the week, up 5pc on the previous week and 14pc ahead of the same time last year.
In contrast, NSW was back 9pc on year-to-year comparisons, at 29,194 head, while Victoria fell 29pc to 20,437 head. In South Australia, weekly kills dropped 26pc in yearly comparisons to 6058 head, while Tasmania also saw a severe decline by 24pc  to 3650 head.
A quick survey of major processors across Queensland and northern NSW this week shows no substantive change in grid offers. Best offers for four-tooth grassfed heavy ox are currently at 530-540c for four-tooth grassfed heavy steer, and 475-485c for heavy cows, depending on location. In comparison, one large Victorian processor's grid this week had four-tooth ox at 550c (+10c over best Queensland rates), but 475c on best cows (10c behind).
On the basis of a more comfortable cattle supply position for the next two or three weeks, one processor livestock contact was considering a downwards adjustment on current grid prices, possibly as soon as tomorrow.