APART from a handful of saleyards cattle to fill a few gaps, many large eastern Australian beef processors have now closed their books on procurement for the 2021 year, and are focussing attention on the year ahead.
Three large multi-site export processors have confirmed this morning that they are offering over-the-hooks rates for kill slots in early January, 2022, identical to those seen over the past month.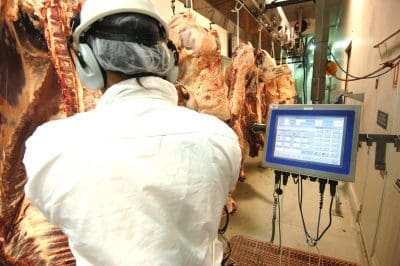 In Queensland's case, that means heavy export cows around 750c/kg and the benchmark four-tooth grassfed ox 805-810c/kg. Both sit are all-time records, having been established around this time last month.
For history's sake, it's worth reporting that our first weekly kill report for the year back on January 12 recorded cows at 600c/kg and four-tooth steer at 670c. Both were up sharply from December 2019 closure rates, and themselves represented record highs. It means cows for southern QLD kills have risen 150c/kg over the past 11 months, and steers 140c.
Processors are often keen during mid-late December to secure early kills for the following year, to avoid starting with a 'blank book' in January. What remains to be seen is whether current rates last, or whether there is some attempt to 're-set the dial' later in January.
Many large export processors are scheduled to return to work the week starting January 3 or 10.
Some onlookers anticipate the Australia Day long-weekend (January 26) as the trigger-point for the first true direct-consignment price trends to emerge next year.
Most in the processing industry will be glad to see the back of 2021, which has proven to be the most challenging year of operations in 36 years. Not since 1985 has the level of Australian processing (based on head-count – not weight) been so low.
It's been reflected also in dramatically lower export volume, with Australia struggling to reach 900,000t (carton weight) to all markets by the end of December. Compare this with 1.3 million tonnes exported as recently as 2019.
What lies ahead for 2022
So what does the year ahead offer, procurement wise?
MLA has adult cattle slaughter rising from this year's 36-year low of 6 million head to 6.65m next year, and 7.45m in 2023, as the impact of earlier drought continues to recede. Helping offset the deficit in head-count a little will be rising carcase weights, with dressed carcases likely to average above 311kg next year – a very significant 23kg or 8pc higher than levels seen as recently as 2016.
But some stakeholders in processing think next year's rate of slaughter figure may be conservative, given the rapid rate of herd rebuilding and high levels of fertility happening as a result of the exceptional season this year.
In some southern regions, processor buyers are of the belief that breeder numbers are now virtually restored to pre-drought levels.
Given the season that's been celebrated for the past six months and the prospect of sustained rain over summer, most Queensland and northern NSW processors anticipate a solid flow of slaughter cattle over the first six months, perhaps tailing off as the year progresses.
Because weights are so advanced already due to the availability of feed, some Queensland slaughter cattle that would traditionally come April-May may be brought forward to February-March – especially if some vendors sense that prices might have already reached to top of the cycle.
Because of the generational cycle, the first real signs of full herd recovery will be seen in weaner and backgrounder numbers being sold, one large processor contact said. Heavy feeders and slaughter cattle will still carry a lag factor of at least another 12 months.
For once, seasonal pressure will have virtually no bearing on turnoff patterns next year for the vast majority of producers in eastern Australia.
As always, rain impact on logistics could still play a significant part in cattle supply in the first quarter, however.
Beef Central will return with our first weekly kill story for the year, including early price trends on direct consignment cattle, on Tuesday January 11.