THE impact that red meat processing has on regional and rural economies will be clearly demonstrated in the seasonal re-opening of JBS Australia's Stuart export beef plant near Townsville some time this month.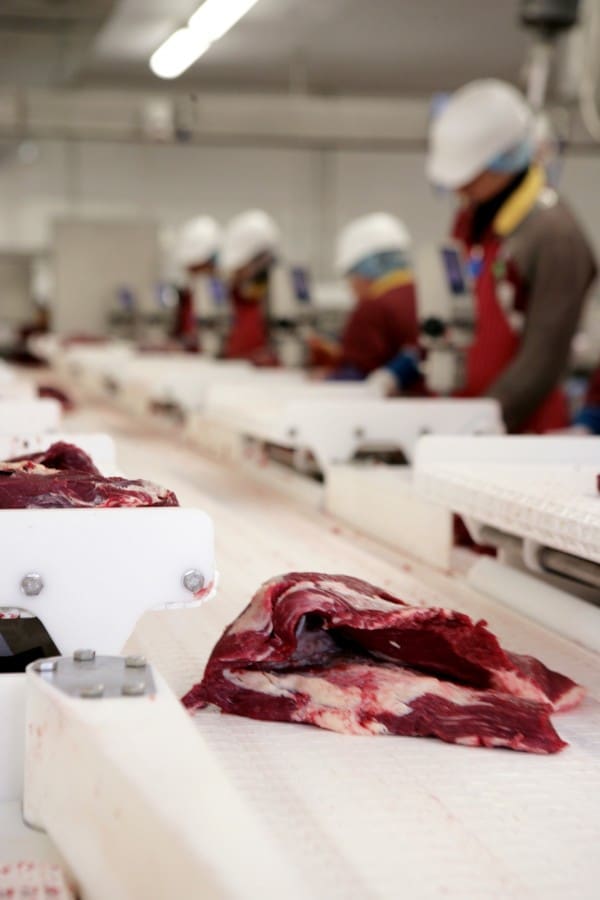 The plant was due to get back to work for its 2018 season on Tuesday this week, but torrential rain across the region over the past week has delayed the season start for at least a week, and perhaps longer. But when the chain does start for the season, JBS will have hired around 460 full-time workers for the plant's weekly shifts.
Since the closure of Clive Palmer's Yabulu nickel refinery three years ago, the Stuart beef plant has become the Townsville region's single largest private sector employer.
JBS outlays about $34 million each year on wages for employees at the factory.
"That's a lot of money being injected into the local economy in terms of wages spent locally," local economist Colin Dwyer told local media recently.
"If most of that income is spent locally, it will support other jobs in retail, transport and other local industry. Importantly, these additional wages can help build local confidence," he said.
A 2016 study commissioned by the Australian Meat Processor Corporation determined that red meat processing delivered 134,000 full time equivalent jobs across Australia, when flow-on effects were taken into account.
JBS anticipates processing 660 cattle a day through the Townsville facility, when its 2018 season finally gets underway. The company said it would like to increase throughput to as high as 780 head per day if the season and cattle supply allows.
Labour issues
Both JBS and Teys Australia in recent days have passed comment suggesting access to labour was creating 'bottlenecks' for greater production throughput at some plants this year.
At its Narracorte, South Australia beef processing facility, Teys is being constrained from increasing production through lack of local labour to man shifts, the company told Beef Central.  JBS is in a similar position at some of its Queensland beef plants.
The JBS Stuart plant, the northern most export processing plant in Queensland, has a rich history with the original factory built at Alligator Creek near Townsville in 1914/15 by the American giant Swift & Co. It operated for 50 years at that site before Swift built a new plant at Stuart in 1966.