AUSTRALIA'S largest fully family-owned meat-processing company Thomas Foods International has committed to replacing its fire-affected Murray Bridge facility in South Australia on a greenfield site if necessary.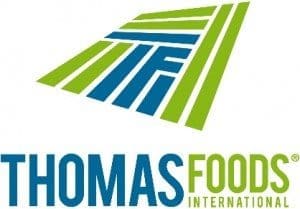 TFI's national smallstock manager Paul Leonard said the company's chief executive officer Darren Thomas was working closely with insurers and the outcome of these discussions would determine whether TFI rebuilt at its current Murray Bridge site or at another.
The Murray Bridge plant was extensive damaged by fire in early January, believed to have been caused by welding sparks during maintenance. See original report here.
"Everything is very positive there and the expectations are that, as we said all along, it will be an 18 month to two-year (rebuild) project," Mr Leanard said.
"We certainly will either rebuild on the current site and/or rebuild on a greenfield site, but whatever the case, it will be in the Murray Bridge district," he said.
"There is no doubt that the company will rebuild, it is just how and when."
Mr Leonard said the company had managed to reinstate its smallstock production almost to the levels before its Murray Bridge plant was hit by a fire in January this year.
"We're back basically to the amount of production we were doing prior to the fire at three plants, at two plants, at Lobethal and Tamworth, by going to six-day kills and double shifts."
Last month, TFI won a $1.38 million Regional Development Fund grant to help retain 50 jobs as part of a $5.5 million project expand the smallstock production capacity of its Lobethal site in SA.
The project to increase the site's freezing capacity allowed for the transfer of 50 jobs, in addition to 340 jobs announced recently by TFI, from Murray Bridge to the Lobethal site. The project will facilitate the installation of  extra plate freezing infrastructure capable of handling 3000 cartons per day, helping to boost processing capacity at the Lobethal site.
TFI anticipated the expansion would be completed within 30 weeks.